American Firefighter Missed Son's Birthday, Christmas to Help Australia, But Staying Home Wasn't a Consideration
Helping Australia contain their wildfires meant American fire program specialist Michelle Moore would miss her 13-year-old son's birthday and Christmas, but staying home wasn't an option.
"The opportunity to come and help is a highlight of my career," Moore told Newsweek from Australia. "There's nobody at home that wouldn't want to be here to help."
Wildfires have been ravaging Australia since September, burning through about 20 million acres of land and claiming the lives of over two dozen people and potentially hundreds of thousands of animals. America started sending firefighters to Australia in December to aid their firefighting efforts. As one group ventures home on January 11, another group of Americans is ready to take their place.
Being a firefighter was part of the culture in the small Oregon town where Moore grew up and she started her career as a smokejumper, parachuting into rugged terrain. She now flies "Bird Dog" and is tasked with being the leader in a series of planes, instructing those behind her where to drop fire retardant.
Through her more than 20-year career, she'd only worked internationally once, flying on the border of Canada and Washington, and jumped at the opportunity to go to Australia. The international assignment required her to be away from her family for the holiday, but, with a husband who is also a former smokejumper and kids who having been raised in a firefighting family, everyone was supportive of the decision.
"It's not crying because mom's leaving, it's like, 'sweet, mom's gonna go do something cool!'" Moore told Newsweek. "I've been a firefighter for a long time, and we miss birthdays and holidays, but my family's used to it by now, it's just normal for them."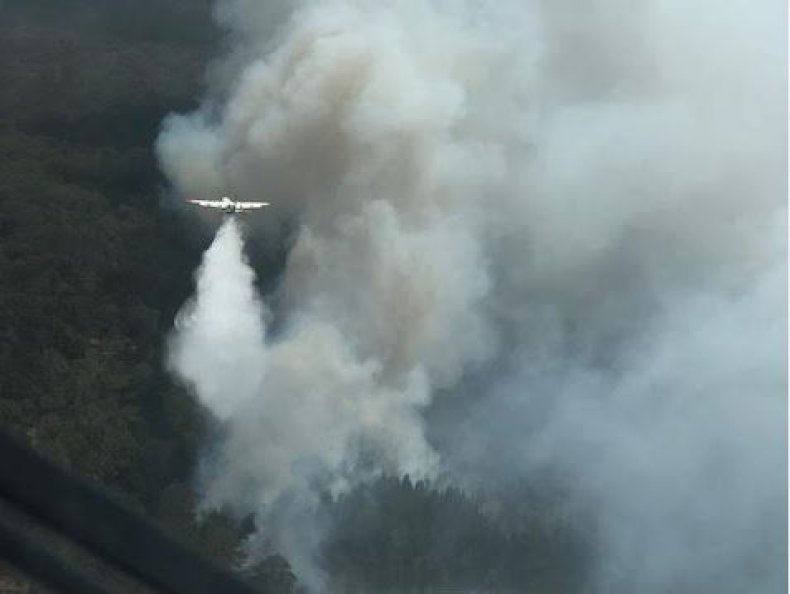 Carrie Bilbao, public affairs specialist for the National Interagency Fire Center, told Newsweek 150 American firefighters have served in Australia or are currently there, including a group that left on Saturday to replace those preparing ready to leave. Personnel are sent based on Australia's needs and requests from the country were initially for overhead fire management. However, those needs have shifted toward firefighters tasked with providing ground support.
Bilbao said they expect firefighters to be in Australia until mid-February or March. But, since support comes on an as-needed basis, they can't fully anticipate the scope of America's aid.
Firefighters work on 30-day assignments and Moore said she flew each of those days, clocking more flight time than she did last fire season in the U.S. From the sky, there were "fires as far as you can see," so Moore said the goal wasn't to put the fires out but to try to protect homes and infrastructure.
"There's not enough retardant or gel in the world that can put these fires out," Moore said. "We can try to protect assets, but the reality is fires aren't going to go out until the weather changes."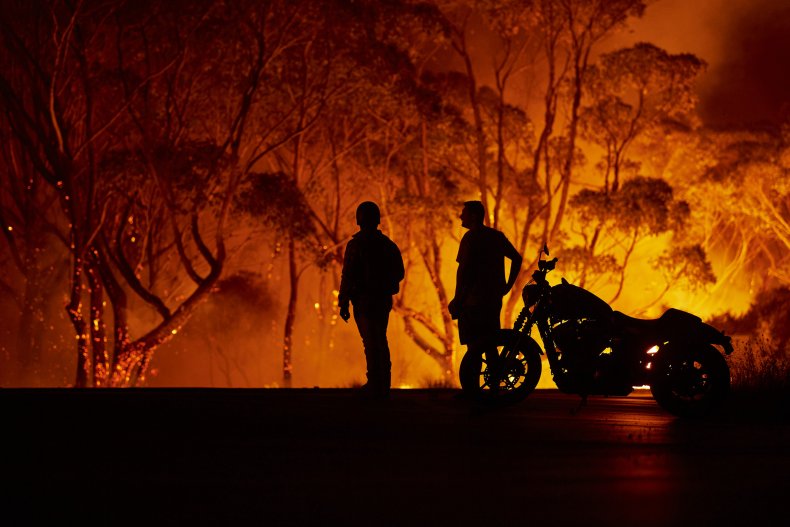 As Australia moved into its hottest months, prolonged drought and record-breaking temperatures turned vegetation into timber, priming the country for dangerous wildfires. Rainfall is expected to improve over the remaining two months of the summer season, but AccuWeather Senior Meteorologist Andy Douty told Newsweek multiple heavy rainstorms were necessary for there to be a long-term impact.
"I don't think there's any sort of magic number [of inches of rainfall] to put out the fires," Douty said. "It takes time to recover from something like this ... You don't just get one heavy rain and it's gone."
Being unable to make significant progress extinguishing the flames was frustrating, Moore said, and getting through those days required her to focus on the wins. Wins that included being able to protect walnut pine trees and receiving a message from a fellow firefighter that they saved a cool creature.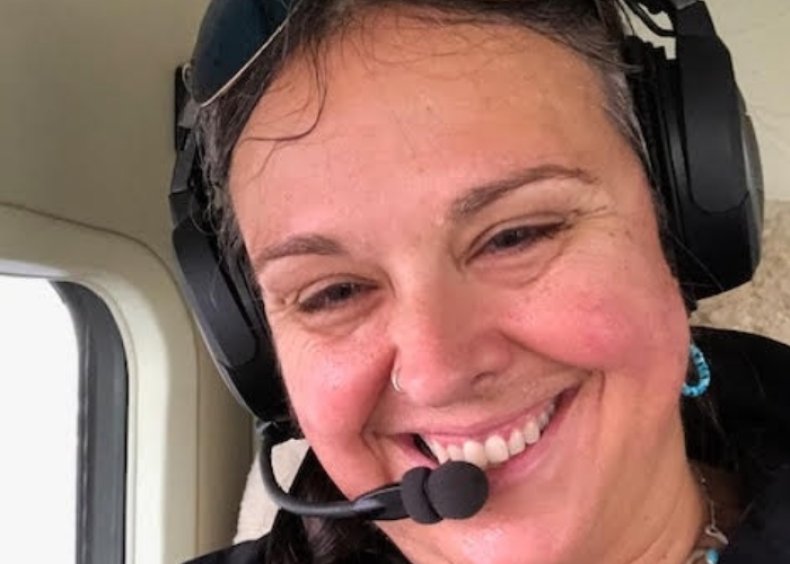 It may have been her first international trip, but Moore said many of the people she worked with were people she's known for her entire career. That familiarity created a sense of comfort and security and generally, her job didn't change because the country did, so she knew what she had to do. However, at home, she said she's able to make decisions in the moment and in Australia, those decisions are made at a different level.
"That was hard to learn," Moore said. "If I wanted to put retardant here, I need to ask and that had to go to another level that needed to be approved, so that was challenging, but I understand why."
When Moore's assignment concluded on Monday, she was admittedly exhausted. But she said the experience caused a deep appreciation for Australia's firefighters who have been fighting this battle for months. Many of the local firefighters are volunteers, a level of dedication that Moore said was "really admirable."
If help is still needed down the line, she'd "absolutely go back," but for now, it's time to head home.
"I'm tired and I'm looking to go home but my brothers and sisters, my firefighter family, are right behind me ready to go," Moore said.