Australia Will Unleash Herpes on Invasive Carp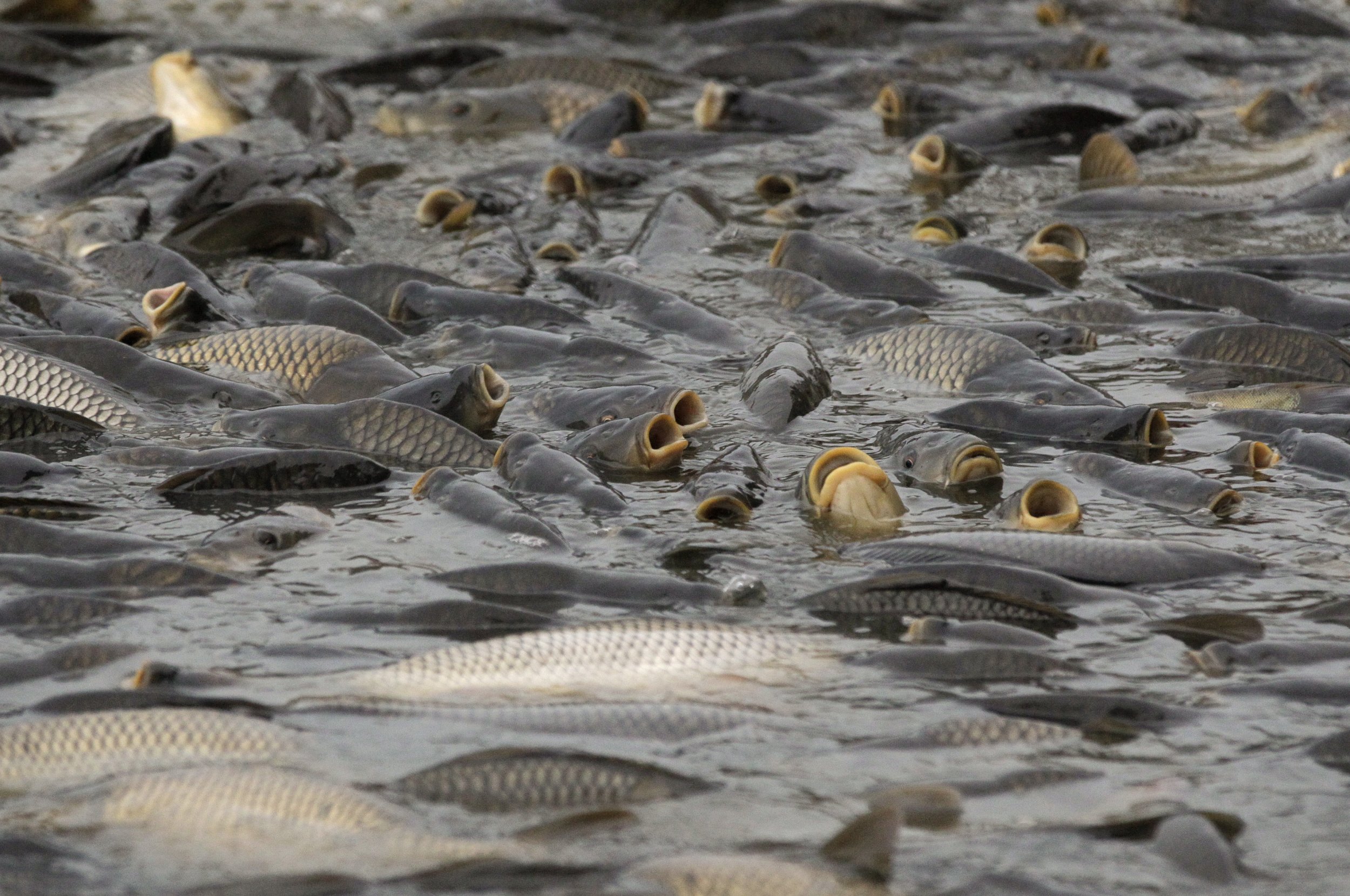 Plagued by invasive carp, Australia has come up with a $15 million plan to release a herpes virus into rivers to kill the animals. What could possibly go wrong?
While the plan may sound a bit dodgy at first, research has shown that the carp herpesvirus (cyprinid herpesvirus 3) doesn't harm native fish species, eels, frogs, turtles, chickens, mice or water dragons (a type of lizard), according to New Scientist.
And carp are a huge problem in Australia. They were first introduced to fish farms in the country in the 1850s, but escaped en masse into the wild in the 1960s, and their populations have exploded ever since. In the Murray Darling Basin, a huge watershed in southeastern Australia, European carp (Cyprinus carpio) make up 80 to 90 percent of the biomass, according to the government.
These animals can outcompete native fish and feed in mud at the bottom of the river, causing erosion and reducing water quality, Barnaby Joyce, the deputy prime minister told the BBC. He added that the animals cost the Australian economy $500 million per year.
The virus they plan on using is specific to carp, and kills up to 80 percent of the animals, according to the government. It attacks their skin, kidneys and gills, and make it difficult for them to breathe, killing them in a little over a week.
Furthermore, the virus appeared in carp farms in Southeast Asia in the 1990s, and hasn't been shown to harm farmers and other people there, New Scientist noted.
There is some planning to be done before the virus is slated to be released, by the end of 2018. "As you can imagine there is a lot of work to be done in preparation," science minister Christopher Pyne said at a press conference. "Because suddenly, there will be literally hundreds of thousands, if not millions of tonnes, of carp that will be dead.... So we have to have a clean-up program."