Australia Wildfire Map: Homes Destroyed As About 150 Fires Burn in New South Wales, Queensland
The wildfire threat in Australia's New South Wales (NSW) could be catastrophic, and with about 150 fires burning in both that state and Queensland, officials said flames still posed a risk to residents.
By Wednesday morning, more than 200 homes were destroyed, and three people have died from the flames since Friday, according to the Associated Press. In Queensland, firefighters were battling more than 70 brushfires, according to the BBC, and the NSW Rural Fire Service (RFS) reported there were 69 fires burning across the state.
"This is a very real emerging disaster which we need to take on and consider as being something that this state may not have ever seen before," NSW Minister for Police and Emergency Services David Elliott said in a speech to Parliament on Tuesday, according to CNN.
As the southern continent heads into its summer season, RFS Commissioner Shane Fitzsimmons told BBC the worst of the fire season is still to come. Persistent drought in Queensland and NSW has made forests, grasslands and farmland vulnerable to fires, according to The Guardian. On Tuesday, temperatures reached about 86 degrees Fahrenheit, and the two states experienced gusty winds. Both hot weather and high winds will fan flames.
"Unfortunately, there's no meaningful reprieve. There's no rainfall in this change, and we're going to continue to have warm, dry conditions dominating in the days and weeks ahead," Fitzsimmons told BBC.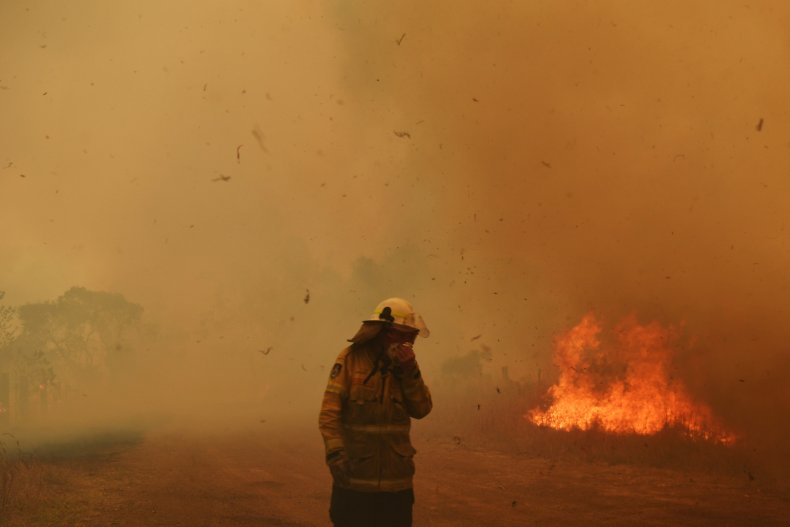 Overnight, more than 50 homes in NSW were damaged or destroyed, and the total is more than 200 since last Friday, with 13 firefighters injured, according to the AP. Since September, fires have burned about 1.1 million hectares in NSW, the equivalent of about 2,717,000 acres, the BBC reported. On Wednesday morning, nearly 8 million residents in NSW were still under a state of emergency, which was declared on Monday.
The state of emergency was the first in more than six years and gives Fitzsimmons the power to control and coordinate government resources and order evacuations, according to NPR.
"We're expecting very similar conditions in Western Australia over the next few days," Australian Prime Minister Scott Morrison said during a Friday press conference.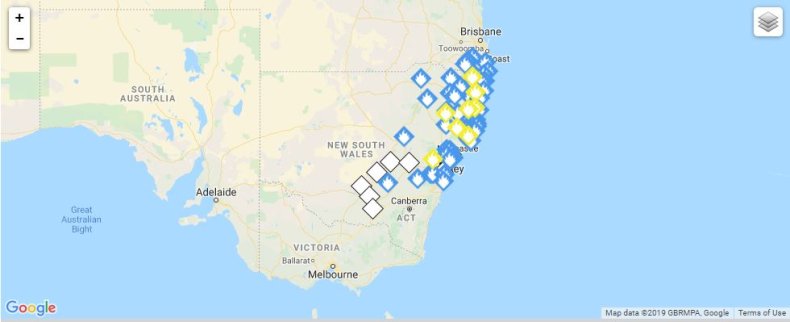 A severe fire danger warning was in place for a large portion of southern Queensland, the AP reported. Given the high temperatures and thunderstorm forecasts, the area wasn't "out of the woods by any means," Michael Wassing of the Queensland Fire and Emergency Services Commission told the AP.
Since Friday, 14 homes have been destroyed in Queensland. Residents were ordered from their homes, and areas of the state were also under a state of fire emergency. During the declaration, which will be in effect until further notice, residents are prohibited from engaging in activities that can cause fires to ignite.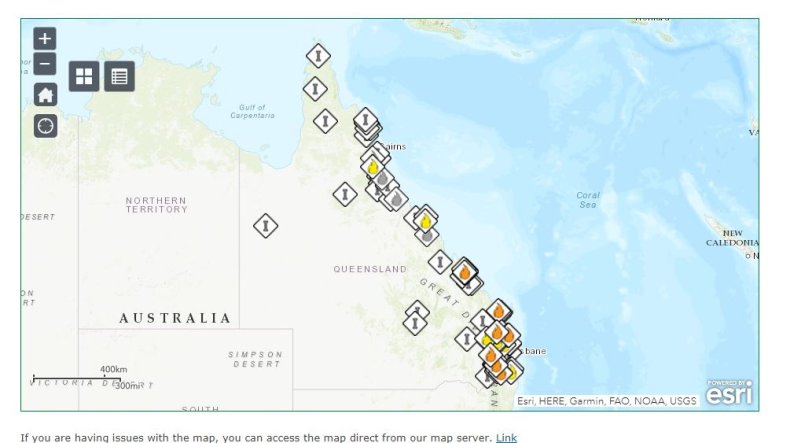 Wassing called the declaration "vital" in preventing brushfires from breaking out. Those who break the prohibition could be fined up to $33,362.50 or spend two years in prison.
"We've seen the worst of nature but the best of teamwork, fighting for our community and going above and beyond," RFS posted on Twitter. "The fight is far from over."