Australian Drug Smugglers Scheduled For Execution: Report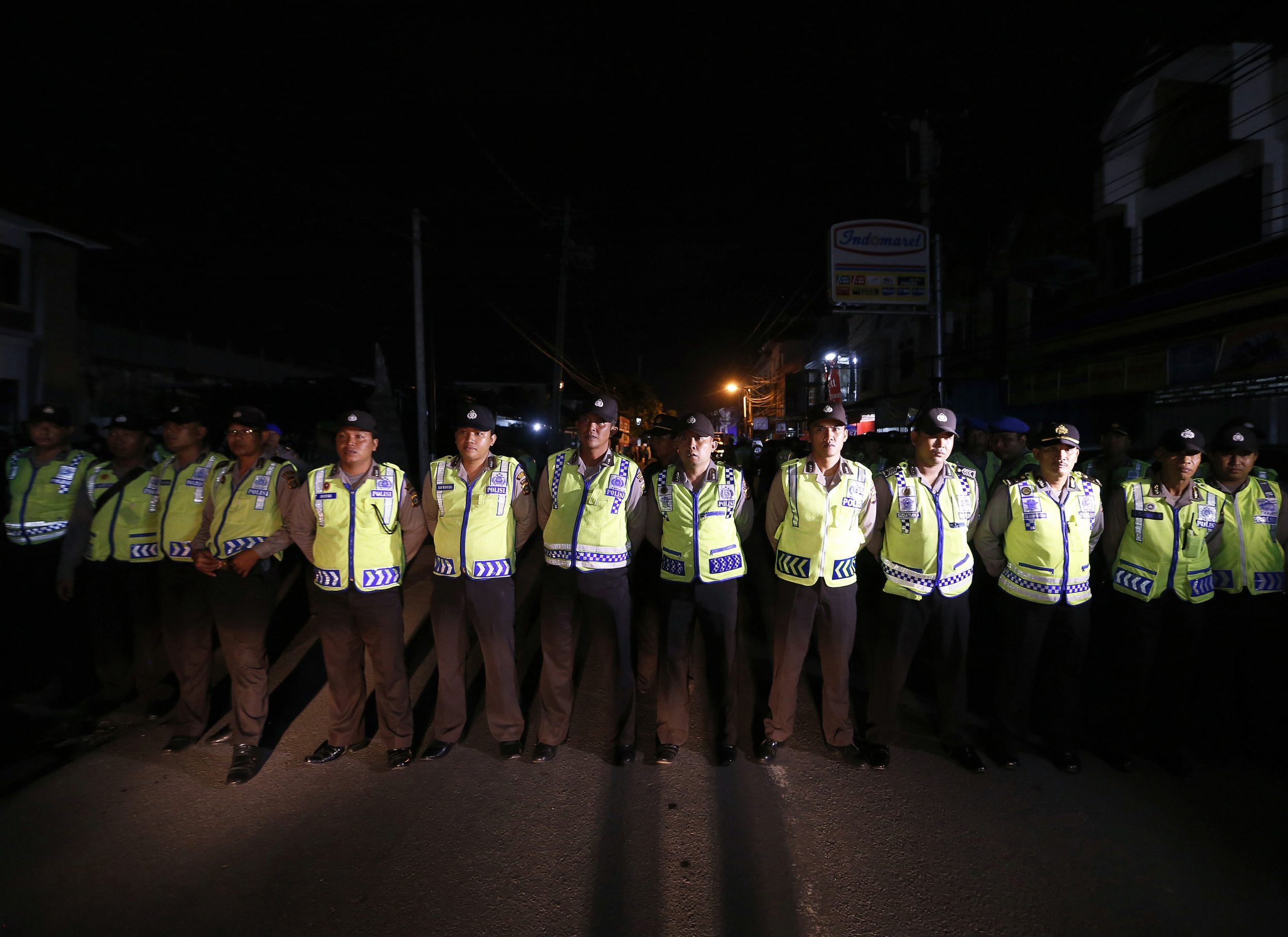 SYDNEY/DENPASAR, Indonesia (Reuters) - Two convicted Australian drug smugglers were removed from a prison in Bali on Wednesday to be taken to an Indonesian island where they will be shot by firing squad, Australian media reported.
The planned executions of Myuran Sukumaran, 33, and Andrew Chan, 31, have ratcheted up diplomatic tensions amid repeated pleas of mercy for the pair from Australia and thrown a spotlight on Indonesia's increasing use of the death penalty for foreigners.
Australian Prime Minister Tony Abbott said he was "revolted by the prospect of these executions", a harsh response after Indonesian President Joko Widodo recently told other countries to stay out of his country's sovereign affairs.
Media outlets reported that Sukumaran and Chan were in one of two armored vehicles that left Kerobokan Prison pre-dawn on Wednesday and were taken to Bali's Denpasar airport for the trip to the island of Nusakambangan, where executions are carried out.
A Reuters reporter outside the prison saw the vehicles leave the facility with hundreds of police outside.
Indonesia's attorney general's office was not immediately available to comment.
Widodo has adopted a tough stance against drug traffickers, denying clemency to 11 convicts on death row. Executions were resumed in 2013 after a five-year gap and nationals from Brazil, Malawi, the Netherlands, Nigeria and Vietnam have been among those put in front of a firing squad.
"I think there are millions of Australians who feel sick to their stomachs about what's likely to happen to these two men who committed a terrible crime, a terrible crime," Abbott told Australian Broadcasting Corp radio.
"But the position of Australia is that we abhor drug crime but we abhor the death penalty as well, which we think is beneath a country like Indonesia."
Chan and Sukumaran were convicted in 2005 as the ringleaders of the so-called Bali Nine, who were arrested at Denpasar airport for attempting to smuggle 8 kg (18 lb) of heroin toAustralia.
The Australian government has stressed that Sukumaran and Chan have been rehabilitated in prison, where they mentored younger inmates.
Australian Foreign Minister Julie Bishop said pardoning them would be a show of "strength" for Widodo and a vote of confidence in Indonesia's ability to rehabilitate offenders.
Abbott said Australia's lobbying on behalf of the men had previously shown some promise, but he no longer wanted to hold out false hope.
"There were some suggestions earlier that perhaps at least some people in the Indonesian systems were having second thoughts but I'm afraid those signals seem to be dissipating," he said.