Australian Newsreader Natasha Exelby 'Will Not Be Fired' Over Viral Blooper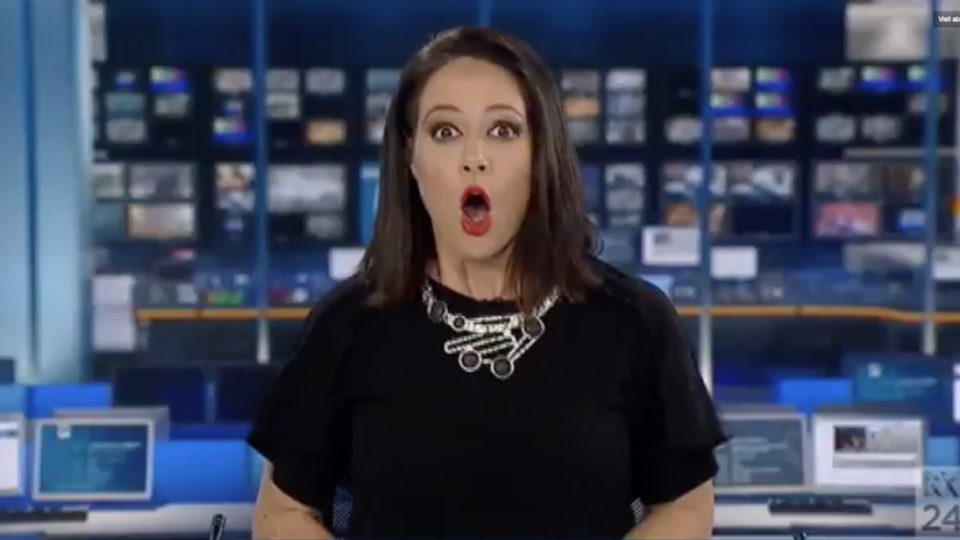 A freelance journalist has been taken off air but will be employed to work further shifts after her dramatic reaction to missing her cue live on air went viral. Gaven Morris, director of news at ABC, denied reports that news reader Natasha Exelby had been fired following the incident, in which she was filmed playing with her pen and gasping in shock when she realised she was on air.
"Live television is a demanding art and slip-ups will happen—our presenters are humans, not robots," Morris said. "We take on-air standards extremely seriously, but we don't expect perfection. No one would ever be punished for a blooper and, while it isn't appropriate to publicly discuss confidential details of people's personal work arrangements, this has not happened to Natasha."
He said he had assured Exelby that he wanted her to continue working the shifts she had been scheduled for, but said she would not appear on air. "While she is not currently doing any on-air shifts, this will be subject to normal performance management. I have spoken to Natasha and conveyed our regret that this has attracted such attention."
A report in the Monday edition of Australia's Daily Telegraph that she had been "banned" for the error sparked a Twitter campaign in support of Exelby, in which other reporters and presenters shared footage and stories of work mistakes.
Australian opposition leader Bill Shorten slammed ABC's reported reaction as "ridiculous" in a tweet, while Hollywood actor Russell Crowe said it was an "over reaction to an over reaction." A petition even appeared on Change.org, calling for ABC to reinstate Exelby, gaining nearly 5,000 signatures.
In a tweet, she thanked supporters. "Thank U all for ur generous support. Not my finest hour. Myself and my mesmerising pen honourably salute you!"
Australian Newsreader Natasha Exelby 'Will Not Be Fired' Over Viral Blooper | World