Australian Open: How to Watch Andy Murray's Progress in Melbourne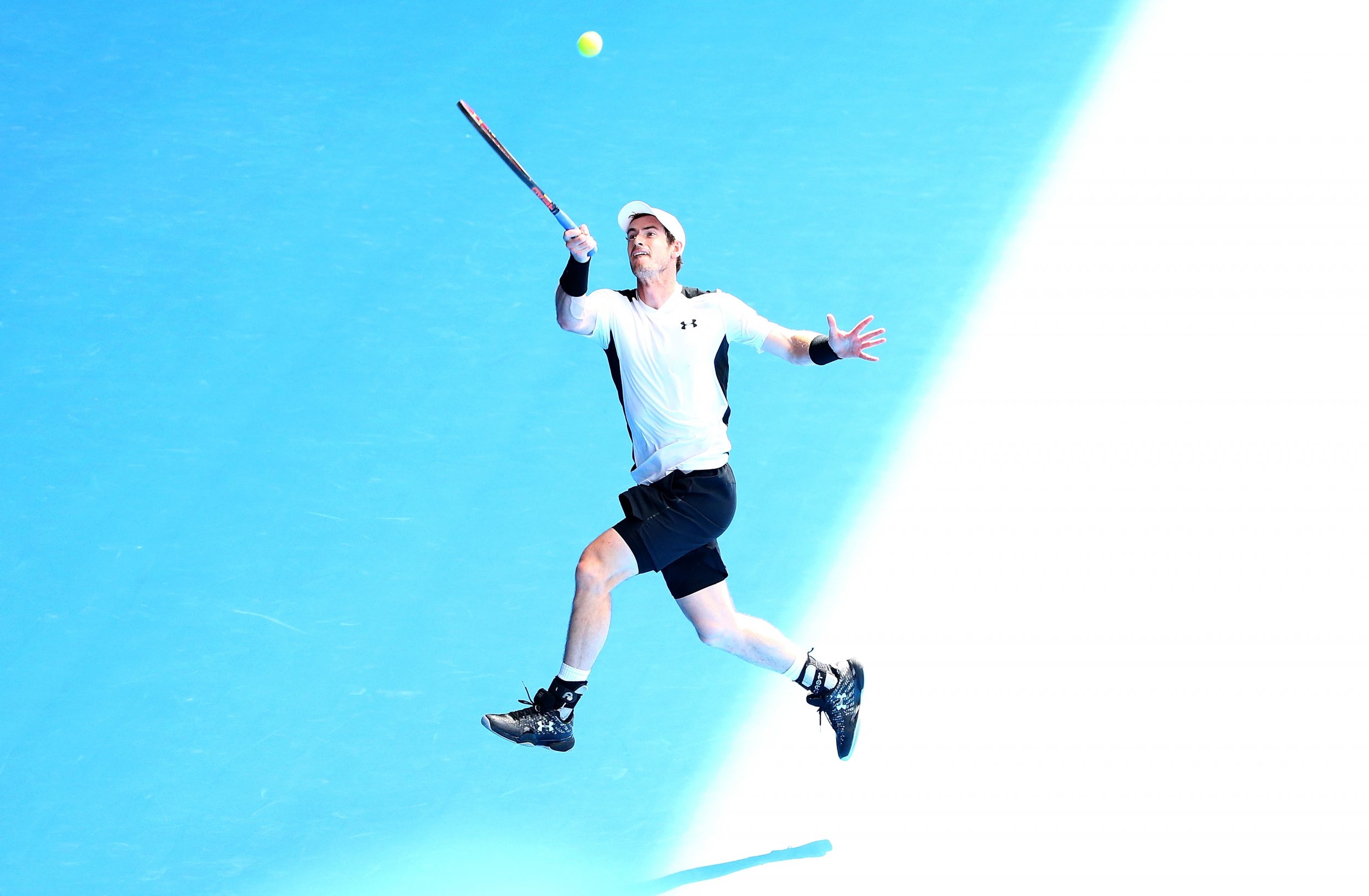 Britain's hopes for male and female Grand Slam singles finalists at the Australian Open are over, after Johanna Konta's impressive run came to an end at the semi-final stage.
Konta fell in straight sets to Angelique Kerber of Germany, ending her dream of a first major final.
But there is still plenty of British interest in the year's first Grand Slam, with Andy Murray the favorite to beat Milos Raonic in the second men's semi-final on Friday.
Jamie Murray, Andy's brother, is into the men's doubles final with his partner Bruno Soares, while Gordon Reid, Britain's number one wheelchair tennis player, has made the final of the men's wheelchair competition.
Here is how to watch all the action from Friday to the men's final on Sunday as the event reaches its climax.
The BBC gave up its rights to live Australian Open coverage in 2015, in the national broadcaster's latest attempt to cut its budget by dropping its right to air various sporting events. The BBC screened live coverage of Andy Murray's Australian Open finals in 2013 and 2015.
The BBC does retain highlights packages. You can watch highlights of the second men's semi-final between Murray and Canadian Milos Raonic on BBC Two Friday from 2 p.m. to 3 p.m., highlights of the women's final on Saturday from 1 p.m. to 2:30 p.m. on BBC One, and highlights of the men's final on Sunday from 2 p.m. to 3:30 p.m. on BBC Two.
The only live broadcaster in the U.K. is Eurosport, which is showing coverage live on Eurosport 1 and highlights packages on Eurosport 2.
Eurosport 1 will show live coverage of Murray v. Raonic on Friday morning from 8 a.m., with highlights throughout the day.
On Saturday, Eurosport 1 is broadcasting the women's singles final between Serena Williams and Kerber from 8 a.m., then the men's doubles final featuring Jamie Murray from 10:45 a.m., depending on how long the women's final runs for.
Australian Open: How to Watch Andy Murray's Progress in Melbourne | Sports