Australian Open: Roger Federer's Children Unlikely to Pursue Tennis Careers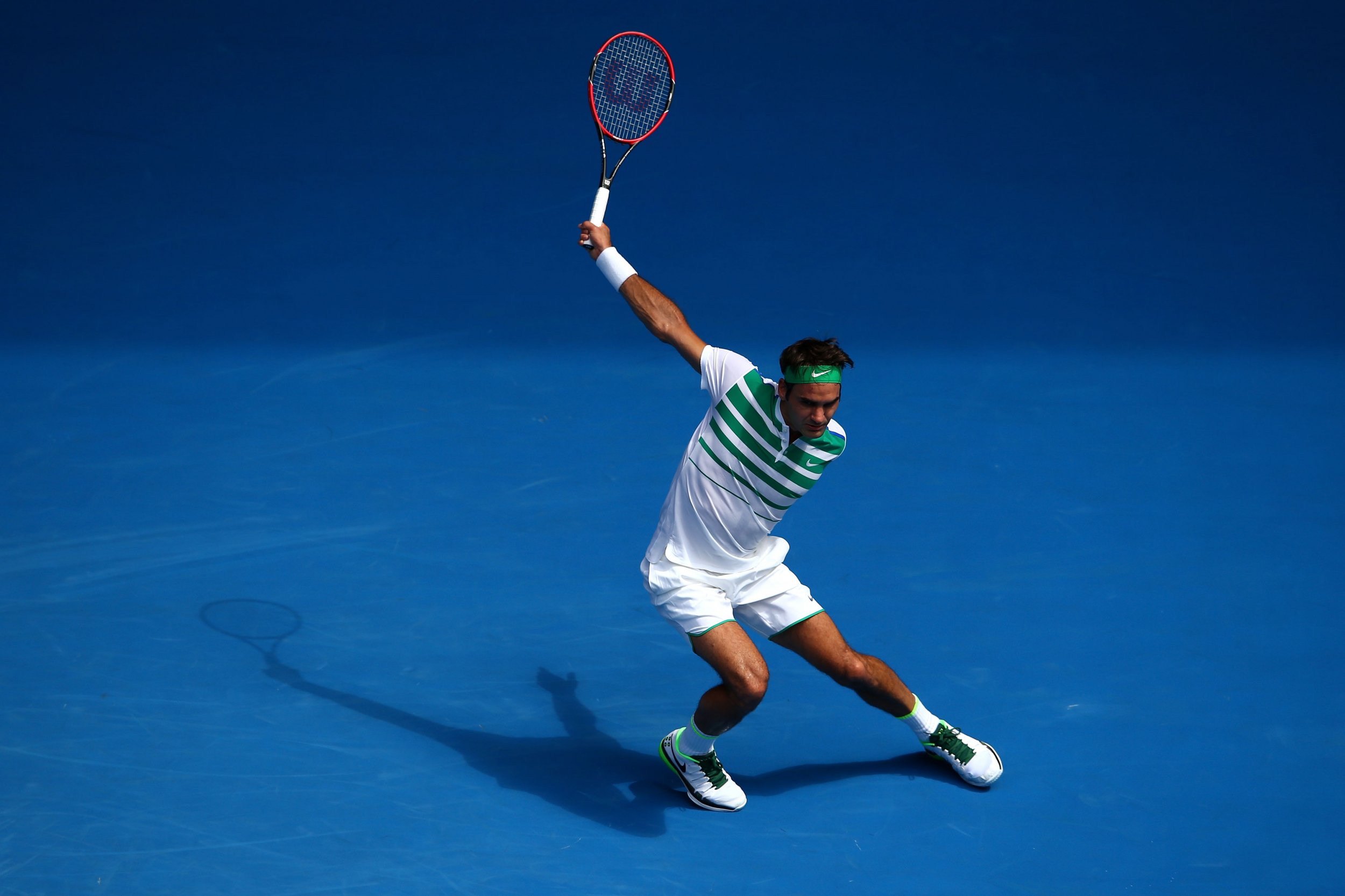 Roger Federer will go down in history as one of the greatest players in professional tennis history.
But the Swiss sportsman does not want his children to play the game that made him famous, admitting that the prospect of watching tennis for two decades, having played it for as long, does not excite him.
Speaking after he moved into the third round of the Australian Open on Wednesday by defeating Alexandr Dolgopolov of Ukraine, Federer, winner of 17 Grand Slam singles titles, said his six-year-old twin daughters, Charlene and Myla, were not "in love" with tennis as he has been.
"I will support them all the way, whatever they want to do, but I don't see myself doing that right now," Federer said about the idea of following his children around the professional tennis tour. He also has 21-month-old twin boys called Lenny and Leo.
"I'd rather support them in another sport. Go see them be a super skier. That would be exciting. To go watch tennis matches, I don't know... As much as I love it now, I'm just not sure what my excitement level will be in 20 years' time from now. You never know.
"They don't necessarily love it the way I did. So that's why, for me, it's quite obvious that it's not going to happen. Who knows? They are going to tennis lessons because daddy says so, because I think it's a good thing for them."
Federer called on Tuesday for the players caught up in the tennis match-fixing scandal provoked by a BBC and BuzzFeed investigation to be named, with the world number three saying he "would love" to know the identity of the individuals alleged to have thrown matches in return for money.