Australian Prime Minister Compares Islamic State Militants to Nazis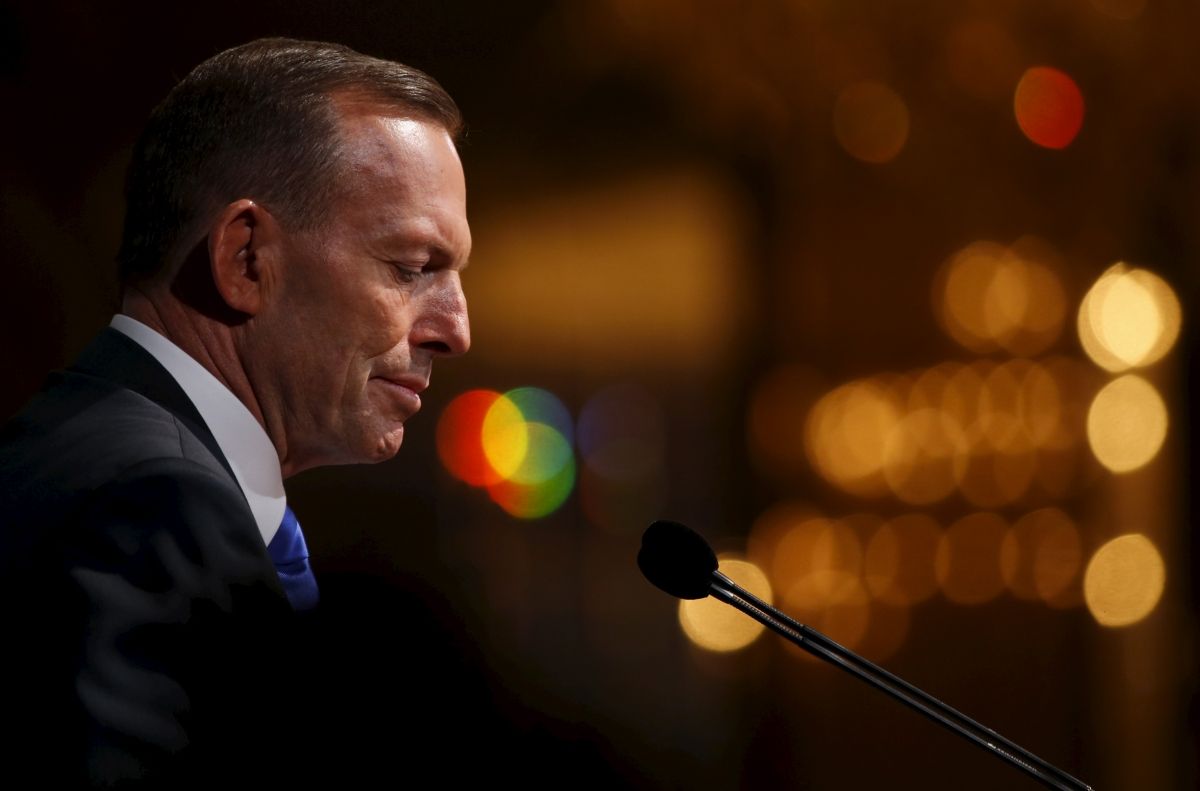 Australian prime minister Tony Abbott has defended comments he made comparing so-called Islamic State (ISIS) militants to the Nazis. Abbott made the comments during a heated discussion with Australian Fairfax radio station 2GB broadcaster Alan Jones.
"The latest [ISIS] atrocity apparently was four young men being strung up and burnt alive," said Abbott, referring to a video released by the group on Tuesday in which four hostages, reported to be members of a Shiite pro-government militia in Iraq, were chained upside down before a fire is it underneath them. "I mean, the Nazis did terrible evil but they had sufficient sense of shame to try to hide it," Abbott continued.
"These people boast about their evil," he continued. "This is the extraordinary thing: they act in the way that medieval barbarians acted—only they broadcast it to the world with an effrontery which is hard to credit and it just adds a further dimension to this evil."
Abbott's comment drew swift criticism from Australian Jewish bodies. "Whilst there is no question that Islamic State is a profoundly evil organization, the prime minister's comments suggesting that it is in some respects worse than the Nazis were injudicious and unfortunate," Robert Goot, the president of the Executive Council of Australian Jewry said, according to the Sydney Morning Herald newspaper.
"The crimes of Islamic State are indeed horrific, but cannot be compared to the systematic round-up of millions of people and their dispatch to purpose-built death camps for mass murder," Goot continued. "There is a fundamental difference between organized acts of terrorism and a genocide systematically implemented by a state as essential policy."
Hours later, Abbott appeared to defend the comments, telling reporters in Melbourne: "I'm not in the business of ranking evil, but I do make this point, that unlike previous evildoers, whether we're talking about Stalin, Hitler or whoever that tried to cover up their evil, this wretched death cult boasts about it."
"I stand by I what I said, not by the interpretation that other people might want to put on it," he added.
The Australian prime minister also said during the radio interview that a decision on whether Australian fighter jets would join the United States in launching air strikes against ISIS targets in Syria would be made next week. The federal government is considering a request from U.S. president Barack Obama to join airstrikes in Syria, according to the Guardian newspaper.