Far Right U.S. Blogger Mike Enoch 'Should Be Banned' from Australia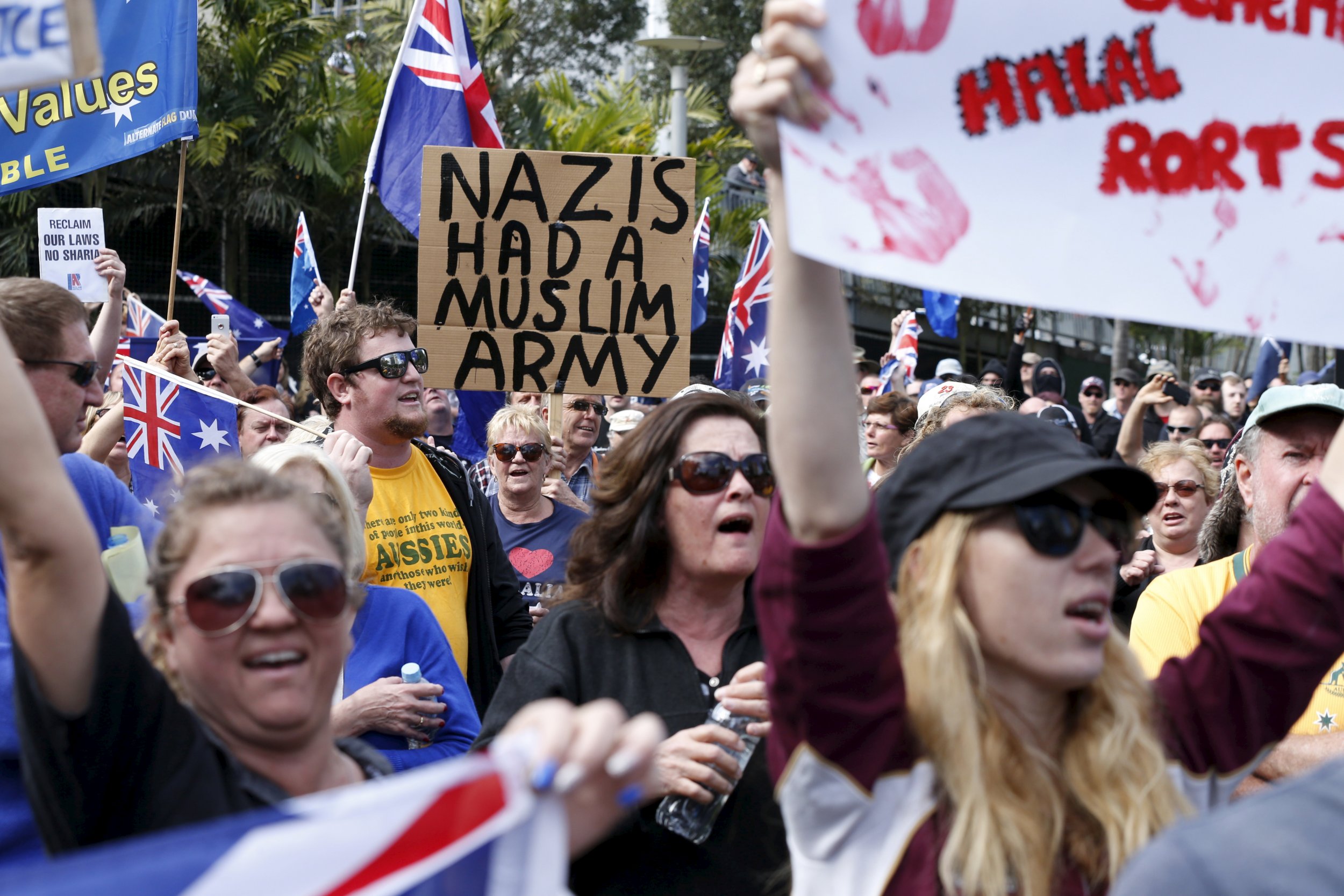 An Australian politician has called for his government to bar the entry of U.S. far right blogger and white supremacist Mike Enoch over hate speech and anti-Semitism.
The right wing Australian nationalist group the Dingoes has invited the white supremacist Enoch—whose real name is Mike Peinovich—to speak at a conference in Sydney in July, the Sydney Morning Herald reported.
But Australian Member of Parliament George Christensen has led calls for Enoch to be denied an entry visa. The country's immigration ministry has the power to refuse entry of anyone deemed "not to be of good character".
Read More: Rick Perlstein: the alt-right is gunning for anti-Trump protesters
"Like radical Islamic sheikhs that come here to spread messages of hate, these people, you know, shouldn't be allowed into the country," Christensen told the Australian broadcaster ABC.
Enoch runs his website The Right Stuff from the U.S. and hosts a podcast Daily Shoah, a reference to the Hebrew word for the Holocaust, which has been described as the Anti-Defamation league as " racist and anti-Semitic."
The website is awash with articles praising the World War II Nazi leader Adolf Hitler, calling for white people to control the U.S. and referring to Jews and Muslims as a cancer. Australian fascist groups have expressed their excitement over Enoch's potential headline slot at the July conference called DingoCon.
In February Christensen, who had previously built a reputation as a defender of free speech, gave an interview on the Dingoes podcast. He now says he regrets speaking on the show and would never have agreed to take part if he had been aware of the group's extremist views.
"It has since been pointed out to me that they are extremely anti-Semitic, regularly make racial-based slurs and, you know, they subscribe to white nationalism," Christensen said.
Australia has denied entry in the past to individuals such as anti-abortion campaigner Troy Newman, pick-up artist Julien Blanc and the singer Chris Brown.
The ABC reported Enoch, as of yet, has not applied for a visa to enter Australia.
No one was available at the Australian Ministry for Immigration and Border Security for comment on this article at the time of publication. Miek Enoch did not respond to Newsweek's emailed requests for comment.