Australian Prime Minister Says Religious Schools Are Allowed to Reject Gay Students and Teachers
Australia's Prime Minister Scott Morrison has responded to controversial leaked proposals that would let religious schools exclude gay students by saying nine times, "That is the existing law."
Morrison was responding to a leaked and long-awaited review on religious freedom. The review was called in the aftermath of last year's referendum that voted to legalize same-sex marriage, hoping to quell the fears of conservative MPs that religious freedom was under threat.
The latest leak ensures that, just months after Australia's parliament implemented the referendum's mandate and legalized same-sex marriage, tension between religious groups and LGBT-rights groups remain at the top of Australia's news agenda.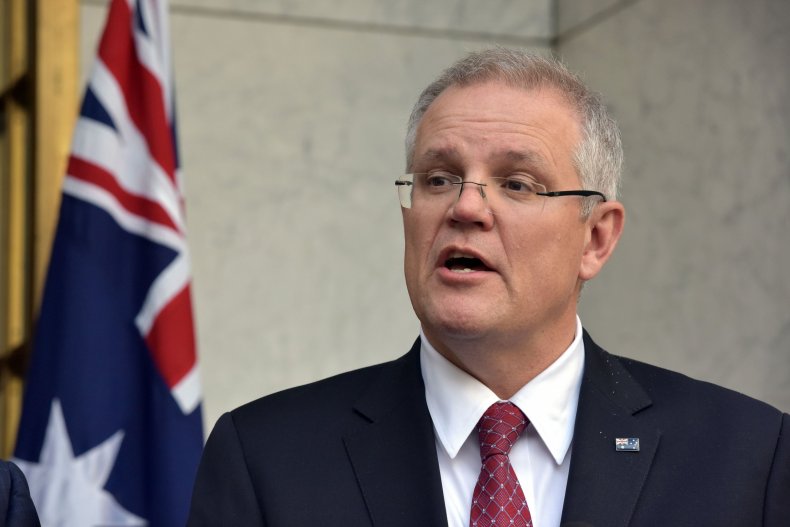 The leaked document, obtained by Fairfax Media on Wednesday, as reported by The Sydney Morning Herald, said of religious schools, "The panel accepts their right to select, or preference, students who uphold the religious convictions of that school community."
The government has refused to release the report publicly, despite it being completed in May. Morrison swiftly issued a statement saying, "Our government will consider the details and release our response after it has gone through a proper cabinet process.
"We will protect religious freedom, and get the balance right," he said, as reported by The Guardian. "Each proposal will be considered carefully and respectfully before any final decisions are taken."
Later that day at a press conference, Morrison was repeatedly probed on whether he agreed that religious schools should have such a right to turn away students and teachers based on their sexuality. He responded nine times: "That is the existing law," according to The Guardian.
The review—known as the Ruddock Report—said that despite conservative panic, religious freedom in Australia is not in "imminent peril." The review cautioned against strengthening the rights of religious groups in some areas, such as refusing services—like making a wedding cake for a gay couple or conducting a same-sex marriage service—on religious grounds.
But there was widespread criticism of the right of schools to turn away LGBT students and teachers.
"As a human being and as a mother, the idea that adults would be discriminating against or rejecting children seems to me pretty awful," Labor's deputy leader Tanya Plibersek told Sky News on Wednesday.
Morrison stressed that the Ruddock review is a report for the government to consider, not an immediate government policy.