Australian Researchers Create Adorable Turtle Swimsuits in the Name of Science
Researchers at the University of Queenland's School of Biological Sciences in Australia crafted a half-dozen swimsuits for turtles in the name of science this week. The swimsuits, which the scientists describe as stylish, were created to help the scientists collect turtle feces.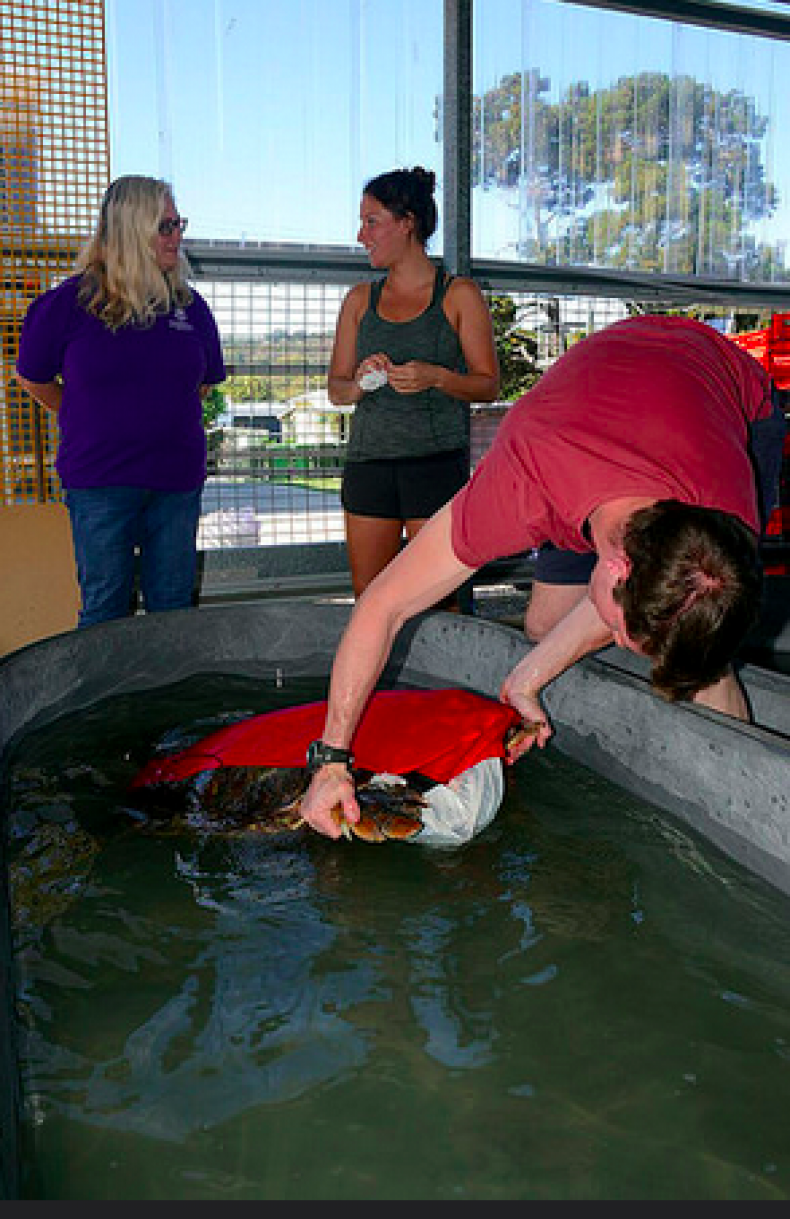 Researchers Owen Coffee and Carmen da Silva are looking into the diet of endangered sea turtles and the feces is an integral part of their research. By determining what the animals eat, Coffee and da Silva will be able to pinpoint their foraging areas and encourage protection of those spaces. But collecting feces from turtles is no easy feat.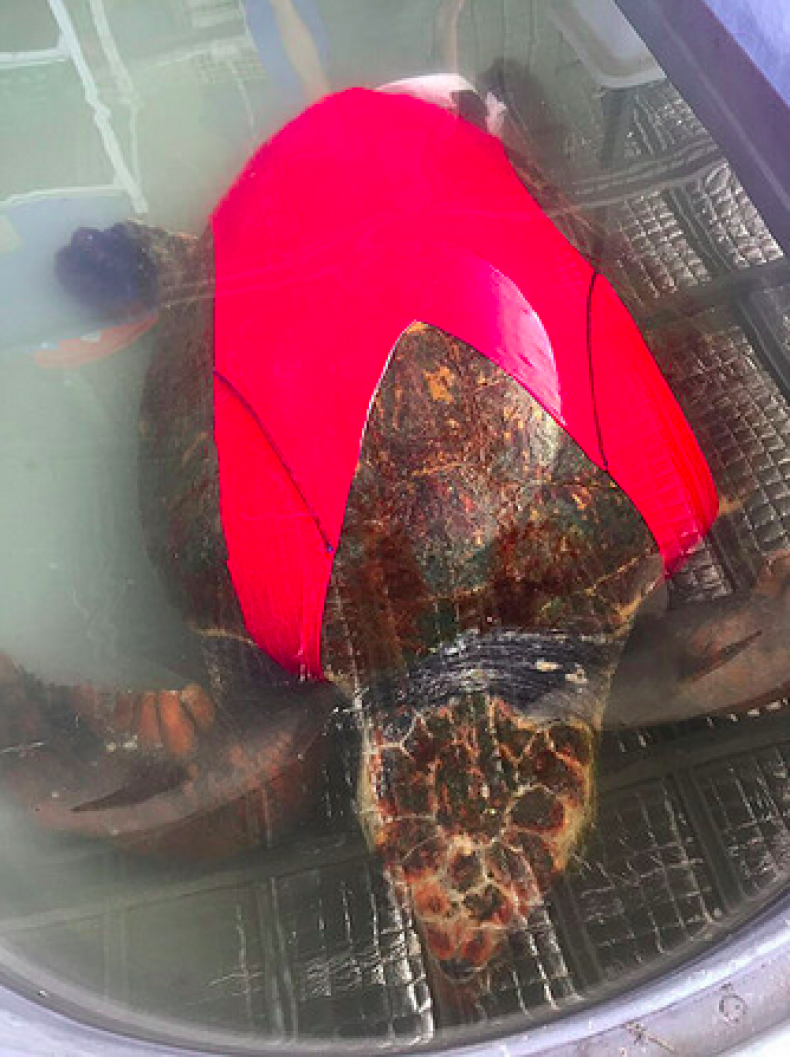 "It was challenging to collect the entire faecal sample once it dispersed into the water," Coffee said in a statement. "So we developed a flexible funnel anchored to the shell, to fit over the turtle's tail. But this was not a good answer either. Because the animals are so large, it was difficult to keep the devices in place." Coffee realized a harness was needed for the "giant nappy," as he lovingly calls the feces receptor.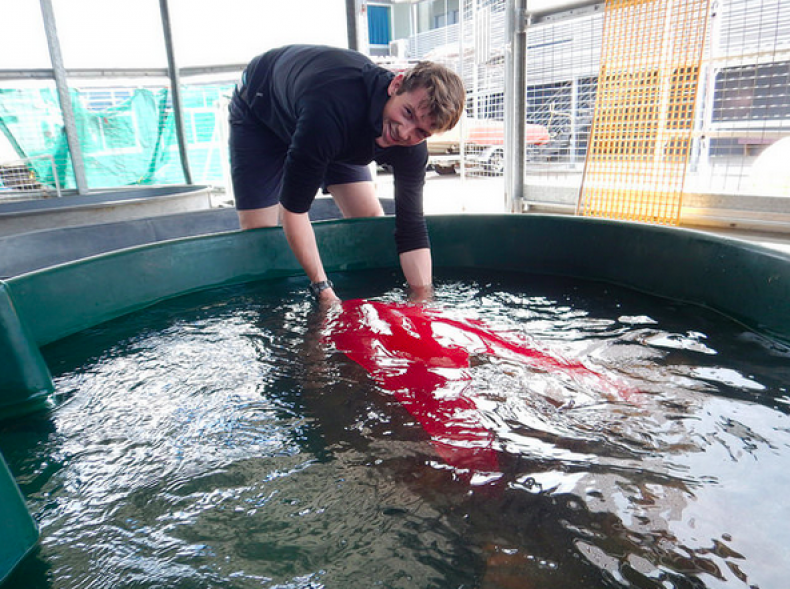 Dr. Kathy Townsend at the university's Moreton Bay Research Station had previously crafted a swimsuit of sorts while conducting research on the vision of baby turtles. "It was made out of swimsuit material and fitted snugly over the turtle's shell," she explained.
Coffee repurposed the idea and purchased sunshirts. He redesigned the shirts to fit the turtles, leaving a space for the tail and the nappy. "After a few modifications, including Velcro-attachments for the 'nappy,' we hoped we had the perfect solution to our unusual problem," Townsend said. "To our great surprise, it worked perfectly. The suits were easy to put on, comfortable for the sea turtles to wear, looked great, and Owen was able to collect the entire faecal sample."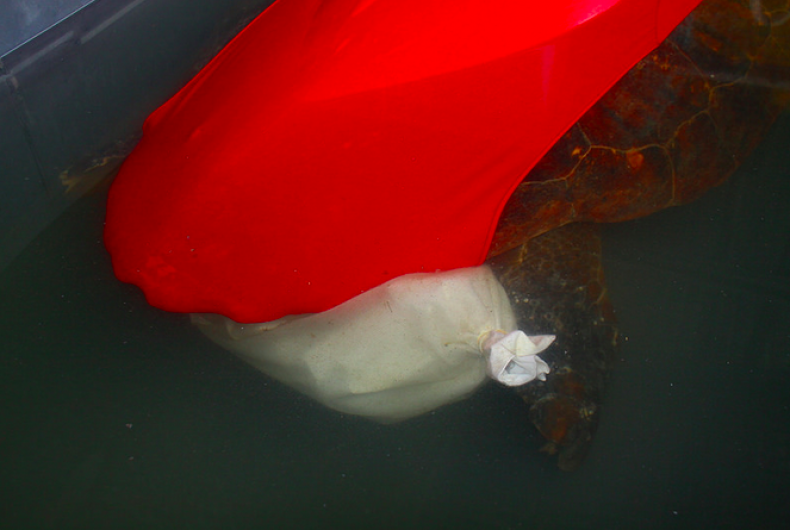 After the turtles spent a brief time in their swimsuits, scientists were able to collect the feces and return the turtles to Moreton Bay.