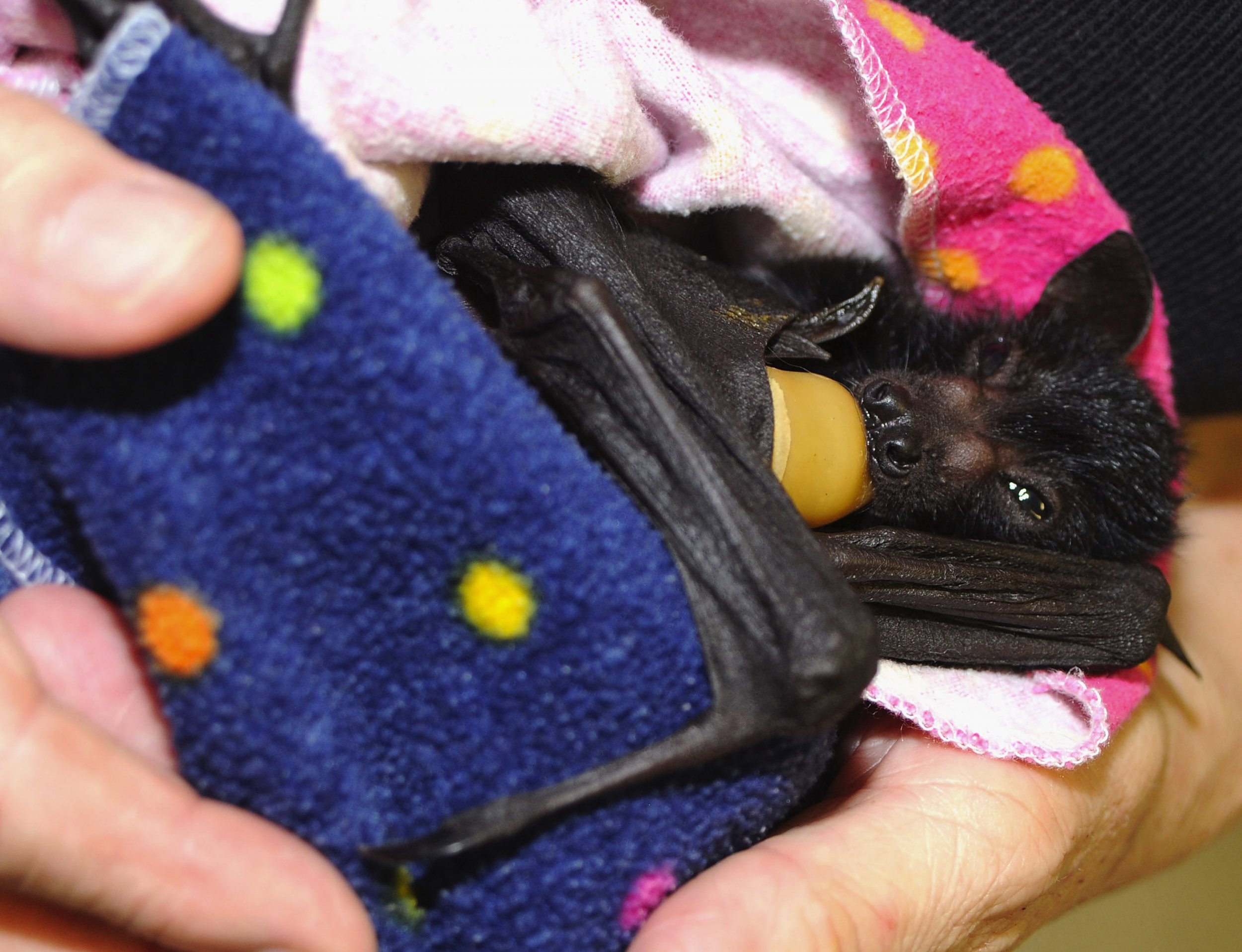 Baby bats are being injured or dying at an alarming rate, and one Australian woman has nursed thousands of the creatures back to health, reported National Geographic.
As the magazine explained, Denise Wade has been caring for flying foxes, a designation of 65 species that are considered to be the world's largest bats, for the past 11 years as a volunteer for the Bat Conservation Rescue Queensland.
Related: Two-Faced Miracle Kitten Dies at 16 Days Old
She estimates that roughly 400 such creatures fly through her home each year. She fondly remembers her first orphan, named Amber.
"I still have her photo in my wallet," she told the magazine. "And I have a photo of her on my fridge."
Wade shares images and videos of bats taken under her wing at the Facebook page, Batzilla the Bat, Huffington Post reported in a 2015 story.
"That's the purpose of my page—to educate people because they have such a bad name and people need to realise bats are under threat and if we don't do anything, we might lose them," she told the website.
According to a fact sheet from the World Wildlife Fund, the gray-headed flying fox bat is vulnerable to extinction, mainly due to a decline in resources caused by deforestation.
Last week, baby bats made headlines after the Camden Advertiser, a paper serving the New South Wales region of Australia, reported that a heat wave left hundreds of them dead.
Kate Ryan, a manager of a bat colony in the city of Campbelltown told the paper that 204 dead bats had been found as of January 8.
"I don't know how many times I bent down and got on my knees to pick up a dead baby," Ryan said.
Volunteers caring for bats overcome with heat stroke cool the animals, offer them fluids and glucose and monitor their conditions, reported National Geographic.
Excessive heat isn't the only factor impacting the bat population, according to the Bat Conservation & Rescue in Queensland. Every year, thousands of bats die or are seriously injured by barbed-wire fences. And urbanization has left fewer homes and food for the animals.
The problem is much too big for one person to solve, but Wade hopes her efforts will spark passion in others to help save the bats.
On a video showing a baby bat recovering from an animal attack posted January 8, one fan commented, "I just read that thousands of flying foxes have died from a heatwave in Australia. One hundred four degrees Fahrenheit in Campbelltown in New South Wales. That's heartbreaking."
The video was shared 608 times and had nearly 4,000 likes.
On a video posted this week, another Facebook user wrote about their own intention to volunteer with the organization. It seems that Wade's passion to save the bats is spreading.