Australians Troll Government by Asking for Free Portraits of Queen Elizabeth, After Obscure Parliamentary Rule Found
Australians are trolling their government with mass requests for Queen Elizabeth II portraits.
Earlier this week, a journalist wrote about a hidden parliamentary rule that permits constituents to ask for "nationhood material," and Australians have since flooded lawmakers with requests for portraits of the Queen.
The Constituents' Request Program allows Australians to ask for a range of items at taxpayers' expense. Locals have used the rule to ask for national flags in recent years, but it was widely unknown that constituents could use the program to obtain portraits of the Queen until Vice published an article the law on Tuesday.
The rule also states that Australians can request "Aboriginal and Torres Strait Islander flags, 'nationhood documents' such as booklets on Australian flags and national symbols, and a portrait of the Duke of Edinburgh."
"I love my constituents. They have responded to this article in that Australian tradition of taking the piss," Labor MP Tim Watts, who has fielded dozens of requests for portraits of the Queen, said. "I can say before the story was published I had received zero requests for portraits of Her Majesty Queen Elizabeth."
Watts congratulated Vice for its article and what he viewed as "tongue in cheek" requests for memorabilia. Not all thought the pranks were as humorous, however.
"One of my EO mates has already had OVER 100 requests for posters from her office! It's going to cost over $1000 to order and post them! It's also going to take literally HOURS!" Georgia Kriz, National Communications Officer at the Australian Manufacturing Workers Union wrote on Twitter in a thread about the requests. "If you are so DESPERATELY in need of a picture of the queen please google one and print it your goddamn self THERE ARE SO MANY BETTER ONES OUT THERE!!!" she continued later in the series of tweets.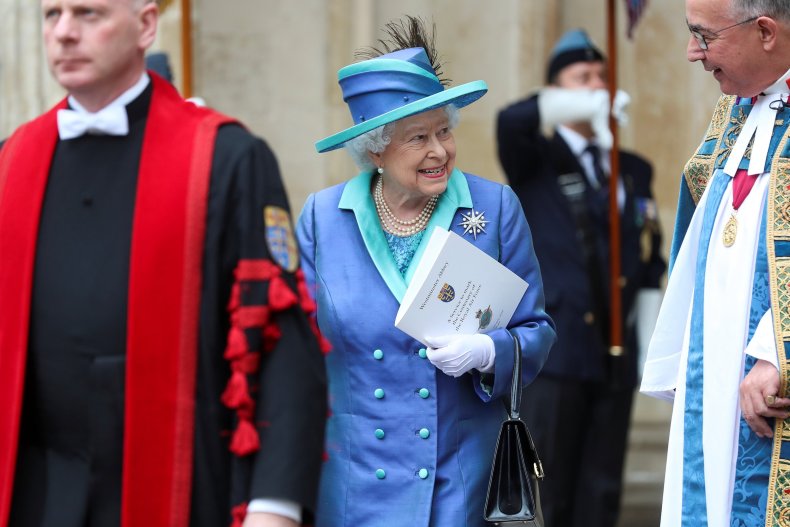 This complaint was echoed years earlier by former Greens party leader Bob Brown. In 2012, Brown said that sending taxpayer-funded items to constituents might not be the best use of government money.
"If there is extra money available, I suggest that it go to ensuring that Indigenous people in Australia who are being deprived of their first languages be given an education in their first languages and that we stop some first languages going to extinction in this country," he said.
Members of Parliament are not restricted in the amount they can allocate for the materials, as long as they do not surpass their budget, according to The Guardian.
Although Australia gained independence from the British Empire in 1901, it remains a British dominion. The Queen, who is highly popular in Australia, is head of state of the constitutional monarchy.
The country voted against becoming a republic in a 1999 referendum