Australia's Failing Mental Health System Will Have Future Impact | Opinion
In Australia, physicians and psychologists are publicly lamenting that the mental health system cannot handle the demand for new patients. During the pandemic, Australians have been seeking counseling amid growing reports of self-harm and eating disorders.
The system was already deeply flawed, with limited highly-skilled psychologists and not enough hospital capacity for patients seeking support. In failing to prepare for mental health well-being during a potential crisis, nor responding adequately now, the Australian health system and government need to take responsibility for not providing people the tools they need to better themselves. The status quo will impact Australia's health system for generations to come, affecting family services and the economy. Mental health problems can lead to physical ill-health or addiction. There will be generations of working-age individuals who don't have the emotional capacity to fulfil demanding jobs, or be able to handle the stresses of working life.
There was an existing mental ill-health crisis in Australia prior to the pandemic—the environment was already volatile and ripe for chaos. The federal government acknowledged that nearly half of Australian adults will experience mental ill-health in their lifetime. In 2019, suicide was the main cause of death for Australians aged 15 to 49. Mental ill-health affects all Australians—it's inevitable that our families, friends and colleagues will experience ill-health even if we, ourselves, don't. The National Productivity Commission (NPC) report on mental health revealed that there are approximately "2.3 million Australians with mild mental illness, 1.2 million with moderate mental illness and 800,000 people with severe episodic or persistent mental illness."
The prevalence of violence against women in Australia—one woman is murdered by her current or former partner on average each week, according to Our Watch—is inextricably linked with the growing mental ill-health of Australians. Psychological distress among adults is both a consequence and a cause of men's violent behavior. In September 2020, psychiatrists reported a record number of Victorian women seeking mental health treatment, including many who had not previously reported problems.
"With the onset of the pandemic and the lockdown there was an initial diminution in demand for service," said professor Suresh Sundram, head of the department of psychiatry at Melbourne's Monash University. "However, as the uncertainty, social isolation, financial stress, family separation and disruptions have taken hold, there has been dramatic increases in service demand. This is for mental health, family violence and child protection services."
The cost of our failing health system is in human lives, and it is also in measurable economic and social loss.
The NPC report estimated that in 2018-19, the cost to Australian society of mental ill-health was around $220 billion per year, or $600 million per day. This includes direct economic costs of around $40 to $70 billion per year on health, housing and justice and the loss of productivity of working age people who are incapable of fulfilling their potential due to psychological distress.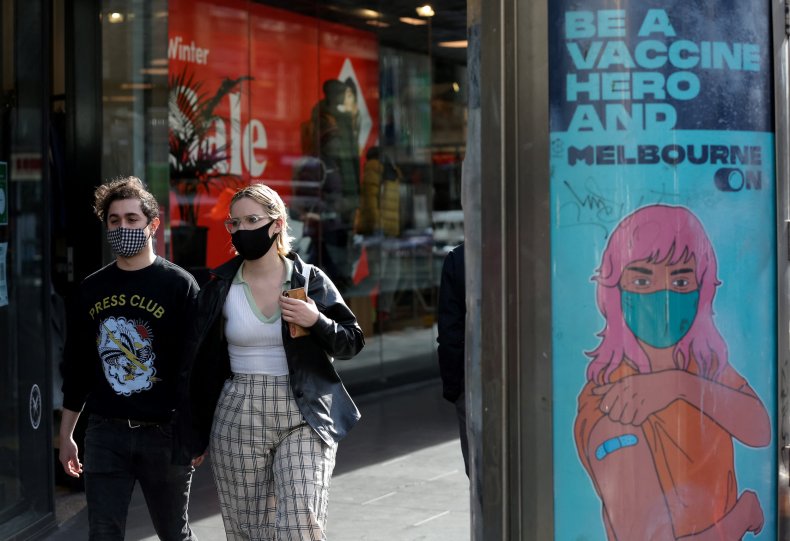 "Currently, poorly funded services are constraining themselves to provide limited services to those with the greatest needs," said Sundram. "There is an absence of psychosocial, community and rehabilitation services ... [and] vulnerable groups such as Indigenous, refugees and asylum seekers, migrants with low acculturation, those in rural and remote communities, the homeless are all disadvantaged in service access."
Ultimately, the mental health wellness system was broken before the pandemic, and it is even more shambolic now. What hope is there? One beacon is the introduction of telehealth appointments that have been vital to older Australians and those living in regional and remote areas. Public health-subsidised mental health services, as outlined by the Medicare Benefits Schedule (MBS)—delivered via telephone or videoconference—peaked during April 2020, when about half of MBS mental health services were delivered via telehealth.
In Melbourne, Cabrini Health is opening a women-only mental health hospital to address the obstacles to seeking or benefiting from mental health treatment (addressing the risk of violence, sexual harassment or abuse and lack of gender-specific therapy within mixed-gender wards). It's a drop in the ocean, considering that there's only 30 beds available to private patients, but its existence may convince other private and public hospitals to embrace women-only mental health facilities.
Additionally, the Royal Commission's February report on mental health services in Victoria made 74 recommendations to amend the mental health system.
"The report promises to be a watershed in mental health for Victoria, and as such, may serve as a roadmap for the rest of the country," Sundram said. "It recognized the effects of a chronically underfunded system and the regression to more restrictive practices to cope with overwhelming demand, how the workforce becomes demoralized and disengaged and that the system fails to meet community needs. It then presented a blueprint as to how many of these factors can be redressed."
It's not perfect, as Sundram acknowledged, but it is a light in the dark and with Sydney in an extended lockdown, Melbourne just out of their fifth and our national borders closed. Any light is welcome.
Cat Woods is a freelance writer based in Australia. She writes on art, culture and travel for international publications, and regularly writes on music for both U.S. and Australian publications. When not writing, Cat teaches yoga, Pilates and barre, listens to podcasts, binge watches anything with subtitles and walks her two highly intelligent, very bossy dogs around her beachside home in the inner south of Melbourne.
The views expressed in this article are the writer's own.