Unless the Australian government moves immediately to counteract the effects of drought, urbanization and habitat devastation, koalas may become extinct in New South Wales (NSW) by 2050. This is the disturbing finding of a recent parliamentary committee report by Australia's Upper House, tasked with looking into koala populations and their habitats.
Greens MP Cate Faehrmann, member of the NSW Legislative Council, said that koalas could vanish in 30 years without urgent government intervention, and that the recent bushfires—the worst ever recorded in the state, as confirmed by the Australian Centre for Disaster Resilience—killed at least 5,000 koalas.
"The committee [report] found that koalas in NSW are on track to be extinct by 2050. Sadly, the best evidence now seems to suggest that date may even be sooner. But with the right policies and real effort, we can turn reverse that trend. We can stop destroying koala habitat. It really is as simple as that. Koalas are under threat in all sorts of places across the state because of land clearing, logging in native forests and property developments," said Chris Gambian, chief executive of the Nature Conservation Council of NSW.
According to the Australian Koala Foundation, the majority of the koala population—approximately 80,000 nationally (though the parliamentary report suggested approximately 150,000)—are based along the central and north coast of New South Wales and the south east corner of Queensland. If they become extinct in this area, there will be a significant loss to their overall numbers in the nation. It would bode ill for their ongoing existence entirely. If koalas face extinction, other species may also face similar threats.
Gambian confirmed this.
"Koalas are a national icon, of course. But they are also a species that signals how ecosystems are going in general. If koalas are under threat, we know loads of other animals are too. Australians do deeply care about wildlife. We see that every day. But our governments don't have policies that match that care," he said.
Gambian added that the necessary basics for preventing and reversing koala population declines are "maintaining koala corridors, not destroying feed and habitat trees and protecting known populations. We also need to think about the impacts of urban sprawl on nature and farm lands. We can't just keep expanding our cities without having huge detrimental impacts."
These findings landed a little over a year since a similar report came to the same conclusion—that koalas are facing an irreversible decline due to human intervention in their natural habitats. Global conservation group, the International Fund for Animal Welfare (IFAW), investigated the impact of the Australian bushfires across seven regions upon koalas already vulnerable as a result of increased urbanization, climate change and water shortage.
The IFAW report found that a minimum of 5,000 koalas are estimated to have perished, representing 12 percent of the NSW population and up to two-thirds of the population were lost due to drought, bushfires and man-made causes over the last three generations.
While it's easy to think breeding more koalas is the answer, the facts are starkly against that as a possibility. Koalas are not bears but marsupials, typically have one joey a year and their breeding season is short (between July and September). Simplistic government proposals such as planting seedlings and assuring Australians that this national treasure will eventually have a source of food once those seedlings turn to trees is unforgivably ignorant.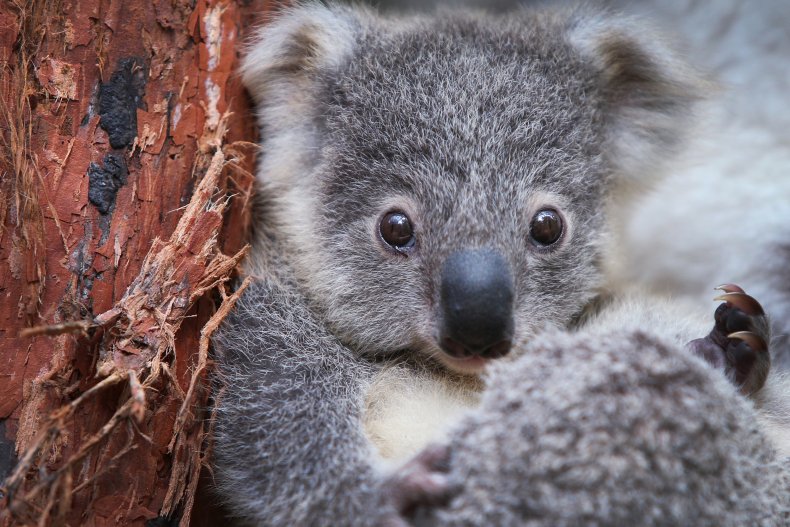 The parliamentary committee made 16 findings and 42 recommendations, which will now be considered by Australia's State Government.
One of those findings echoed what wildlife organizations have been requesting for years, that koalas be upgraded to "endangered" rather than their current status of "vulnerable" under the Australian national environmental law.
The situation is devastating and reality irreversible if the welfare of koalas does not get quickly addressed with measures to protect the animals with dedicated homes and breeding programs. Tourists have long sought koalas—they are iconic to Australia.
When photos emerged of burned, injured koalas desperately trying to escape the heat and flames of bushfires over 2019-20 in Victoria and NSW, the world held its collective breath as these vulnerable, determined little creatures tried to survive and save their joeys. Why hasn't that same sympathy, horror and determination translated into policy?
The NSW Environment Minister Matt Kean has given no commitment on which of the findings and recommendations will be acted upon, merely stating, "The NSW Government has committed to a $44.7 million koala strategy, the largest financial commitment to protecting koalas in the state's history, along with a range of other practical measures to ensure the preservation of koala populations. The government will also consider the recommendations of the recent parliamentary inquiry into koala populations and habitat in NSW, particularly given the destruction caused by the recent bushfires."
The destruction was already well underway before the bushfires.. The WWF reported that in the last year, the clearing of trees has nearly tripled in NSW. Hundreds of thousands of hectares of native bushland and forest have been cleared at an unsustainable rate.
If the Australian government and private sector are willing to sacrifice our national wildlife icon for the sake of urban development, and continue to lag behind in addressing the impacts of climate change on our landscape, koalas and other species will likely be extinct.
"I don't think they are uniquely vulnerable," said Gambian. "I think we need to understand that nature is a delicate system, and that we as humans depend on nature for our own well-being. Our actions have consequences and we have to weigh up those consequences before pressing ahead. Koalas need trees. That's not complicated, but if we keep destroying their trees we won't have koalas. It's as simple as that."
Cat Woods is a freelance writer based in Australia. She writes on art, culture and travel for international publications and regularly writes on music for both U.S. and Australian publications. When not writing, Cat teaches yoga, Pilates and barre, listens to podcasts, binge watches anything with subtitles and walks her two highly intelligent, very bossy dogs around her beachside home in the inner south of Melbourne.
The views expressed in this article are the writer's own.