Australian State Leaders Declare Support for Republic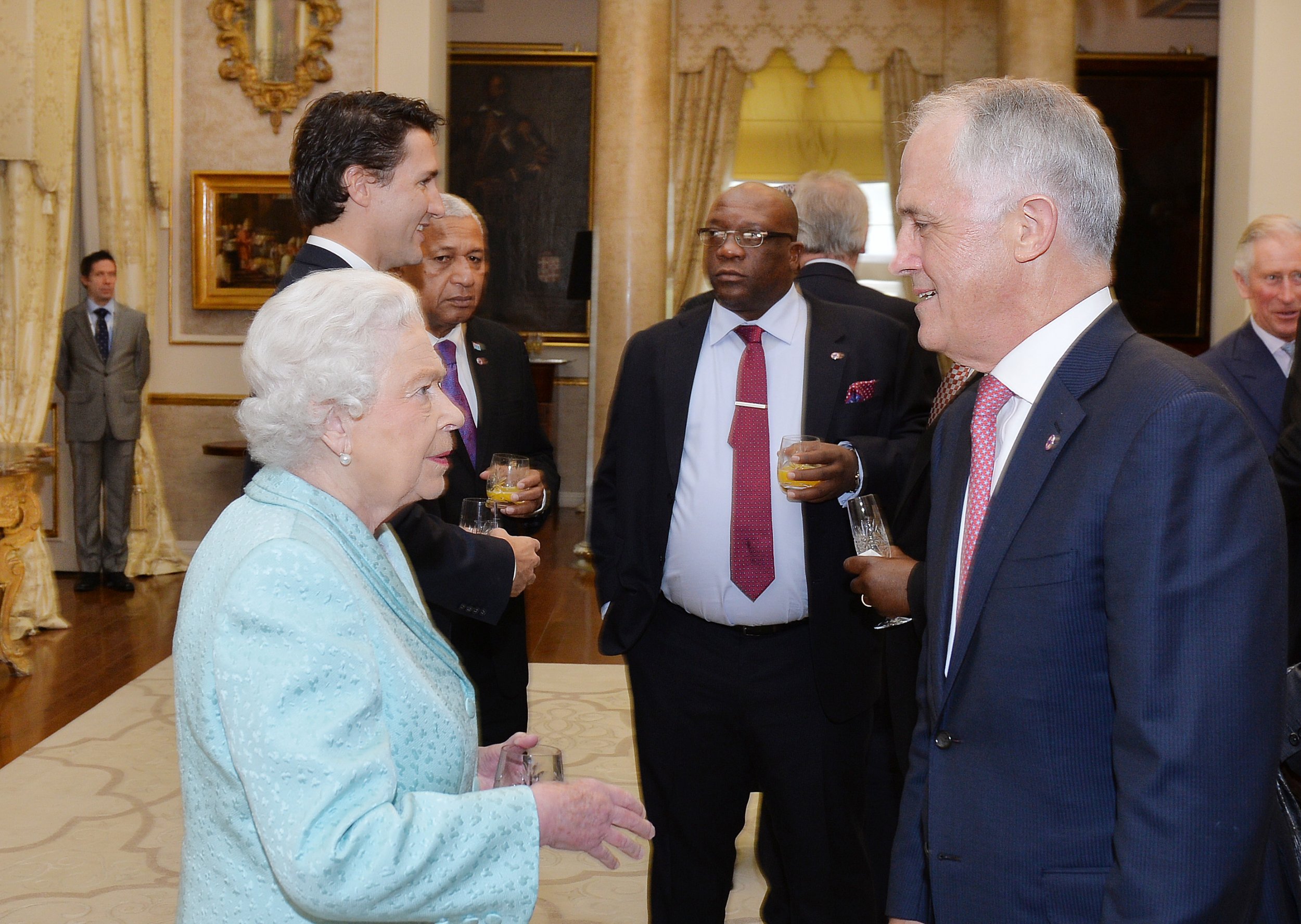 A new declaration calling for Australia to become a republic has garnered almost unanimous support among state leaders, the BBC reports.
Australia, whose voters rejected becoming a republic in a 1999 referendum, currently functions as a constitutional monarchy, with Queen Elizabeth II officially listed as head of state and represented by a governor general.
The declaration announced on Sunday was signed by the premiers of five out of six of Australia's states and the chief ministers of both of Australia's self-governing territories. Only Colin Barnett, the state premier of Western Australia, declined to sign.
Prime Minister Malcolm Turnbull, who replaced Tony Abbott in September 2015 and led the republican movement ahead of the 1999 referendum, said that his "commitment to Australia having an Australian as head of state is undiminished" in a statement released by his office and reported by state broadcaster ABC on Sunday. Turnbull scrapped the titles of knights and dames from Australia's honorary system in November 2015 after they were reintroduced by Abbott, a staunch monarchist, in 2014.
The declaration comes just prior to the national holiday of Australia Day, which comes on January 26 and commemorates the founding of Australia in 1788 by British commanders. It was accompanied by a petition that has been signed by almost 8,000 people so far.
Peter FitzSimons, the chairman of the Australian Republican Movement, said in a statement reported by ABC: "Never before have the stars of the Southern Cross been so aligned in pointing to the dawn of a new republican age for Australia." The premier of South Australia, Jay Weatherill, said that allowing Queen Elizabeth to oversee Australia's transition to a republic would be the "ultimate act of respect," according to ABC. Turnbull has previously said that he did not envisage another referendum on the issue until the Queen's reign is over.
Monarchists, however, have rejected the declaration, arguing that it reflects the views of politicians rather than the majority of the population. Gabrielle Hendry, spokeswoman for the Australian Monarchist League, said that only a small percentage of Australia's 16 million eligible voters had signed the petition. "Furthermore, I've seen petitions recently like keeping kebab shops open past midnight which have garnered 25,000 signatures in just a few days," she said.