Austria to Build Fence on Slovenian Border to Control Flow of Refugees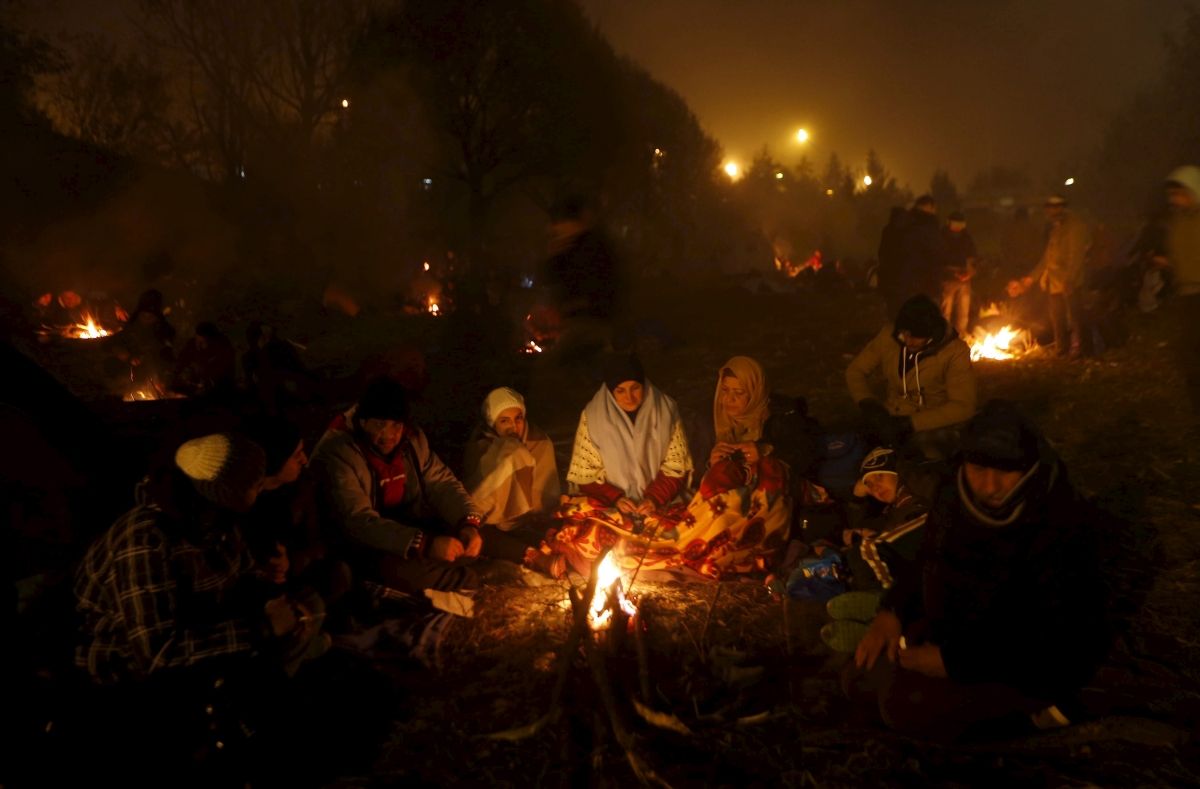 Austria will become the latest European country to build a fence to regulate the flow of refugees and migrants heading across its border with Slovenia.
The Austrian Interior Minister Johanna Mikl-Leitner made the announcement on Wednesday, according to the AFP news agency. "This is about ensuring an orderly, controlled entry into our country, not about shutting down the border," she told public broadcaster Oe1.
When constructed, the fence will mark the first time a physical barrier has been erected between two members of the EU's passport-free Schengen zone, which in theory allows for borderless travel, according to the Financial Times newspaper.
Mikl-Leitner defended the measure, warning that the situation in Austria is becoming more and more dire. With the onset of winter, groups of refugees and migrants are increasingly having to wait in the cold before being allowed to cross borders.
"We know that in recent days and weeks individual groups of migrants have become more impatient, aggressive and emotional," Mikl-Leitner said. "If groups of people push from behind, with children and women stuck in-between, you need stable, massive measures." Last week, she called for a "Fortress Europe" to protect Austria's borders.
Slovenia has become the main point of entry for refugees trying to reach Europe via the Balkans, after Hungary closed its border with Croatia last week. Some 47,500 people have arrived in Slovenia since October 17, according to the Slovenian government, the vast majority of whom intend to travel on to Austria and Germany.
Mikl-Leitner said in a statement that the fence would be "solid and stretch several kilometres left and right of the border crossing," but did not give a date for when construction will begin. Mikl-Leitner also said that 200 police officers would be trained to become special border police, and that Austria needs an additional 2,000 officers to deal with the flow of migrants and refugees.
Austria joins a growing number of European countries that have erected fences in an attempt to contain the continent's migrant crisis. Greece built a razor-wire fence in 2012 to block a stretch of its border with Turkey that served as a popular landing for migrants. In 2014, Bulgaria followed suit, beginning construction of its own fence on its border with Turkey.
Most recently, Hungary completed construction of a razor-wire fence along its border with Croatia, extending the 109-mile barrier that was built along its border with Serbia earlier this year.