Austrian Government Proposes Headscarf Ban for Young Girls
Austria's conservative government announced on Wednesday a plan to ban headscarves on girls in kindergarten and primary school. The ban would be the latest move in the country where Islam is the second most-practiced religion.
"Our goal is to confront any development of parallel societies in Austria," Chancellor Sebastian Kurz of the center-right People's Party (ÖVP) told ORF radio, Reuters reported. "Girls wearing a headscarf in kindergarten or primary school is of course part of that."
The proposed ban on headscarves, also known as hijab, would likely affect girls under age 10 and could be drafted into law by this summer. Education Minister Heinz Fassman called the ban a "symbolic" act.
The latest headscarf rule has stoked fears among Austrian Muslims, who said previous measures showed an increase in religious intolerance as the government sought to clamp down on radical Islam through such "assimilation" proposals. The girls' headscarf ban compliments larger veil restrictions.
Austria became the fifth European country to ban wearing full veils, such as the burqa and niqab, in public. Known as the Austrian Anti-Face-Veiling, the rule went into effect last October and sparked criticism from human rights advocates.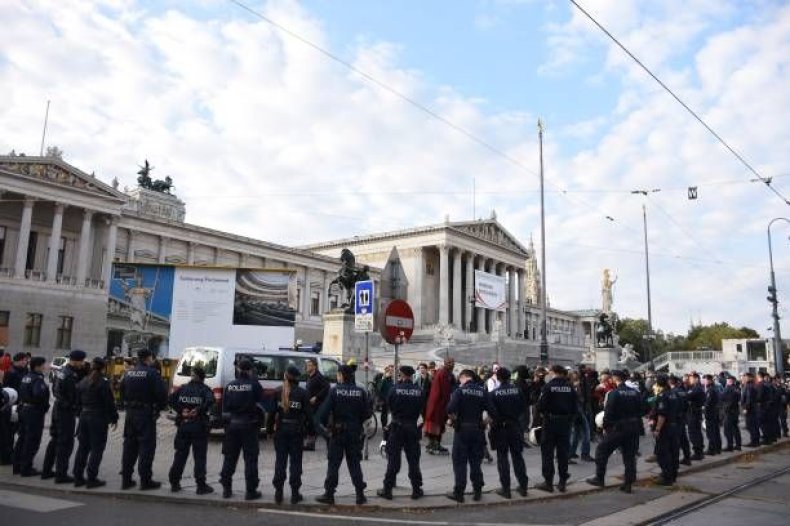 The country has also sought other steps towards "integration," including compulsory German courses for refugees and a ban on the distribution of the Quran.
In 2015, Austria took in about 90,000 asylum seekers, which represented more than one percent of its population. While many were fleeing conflict in the Middle East, Austria and other European countries sought a "daily cap" on the flow of asylum seekers.