Airline Denied Entry Into Russia After Country Rejects Route Change Avoiding Belarus
Lufthansa's Austrian Airlines was forced to cancel a Thursday flight into Moscow after Russia denied its entry. The airline had tried to alter its scheduled route over Belarus, but Russia rejected the change.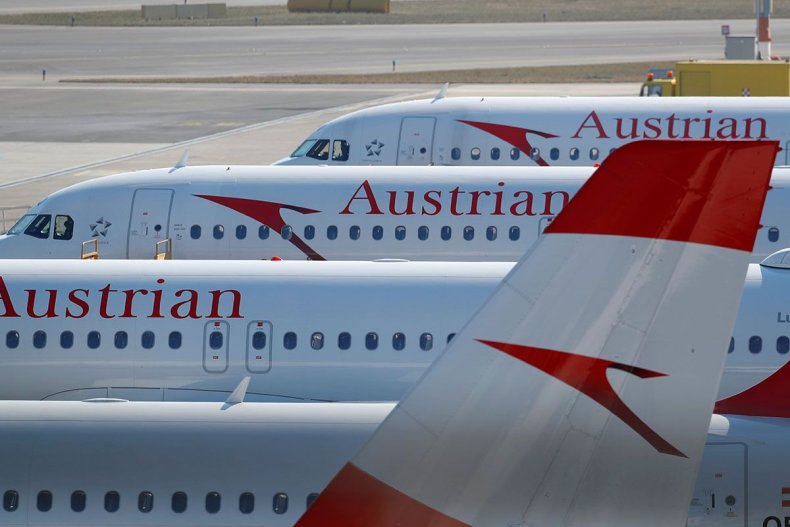 The European Union has urged airlines to avoid using the airspace over Russia's ally Belarus following Sunday's forced landing of a plane to arrest journalist Roman Pratasevich.
Austrian Airlines thus tried to avoid Belarusian airspace for Flight OS601 from Vienna to Moscow, but its proposed route change was refused by Russia, and Austrian Airlines canceled the flight.
"The Russian reaction is absolutely incomprehensible to us," Austria's Foreign Ministry said in a statement on the matter, according to Reuters. "The Austrian Foreign Ministry communicated this to the Russian ambassador today. The Austrian ambassador in Moscow also presented this position to Russia."
Air France found itself in a similar situation. On Wednesday, the airline said it was forced to postpone a Paris-Moscow flight after Russia did not approve a new route that bypassed Belarus. Today, the flight was canceled after Russia again failed to permit a new route into Moscow that avoided Belarus.
The flight denials are seen as a show of support from Russia for Belarusian President Alexander Lukashenko, who outraged many leaders across the globe for the diversion of the Ryanair plane.
Flights have since been avoiding the skies over Belarus over the Sunday incident, when the country's aviation authorities reportedly informed the Ryanair flight crew there was a bomb threat to the aircraft. The plane landed with the accompaniment of fighter jet escort in the Belarus capital, Minsk.
The Ryanair flight had been scheduled to fly from Greece over Belarus to its destination in Lithuania. Once it was forced down in Minsk, though, dissident journalist Roman Pratasevich and his traveling companion were arrested.
The European Union reacted by banning Belarus' state carrier Belavia from its airspace and encouraging airlines to avoid flying over Belarus. On Wednesday, the U.S. State Department renewed its Do Not Travel advisory for Belarus and warned Americans about a "risk of detention" in the country.
President Vladimir Putin is an important ally to Lukashenko and has supported him staying in power despite anti-government protests in the country last year. Russia has also refrained from imposing any restrictions on Belarusian air traffic, and the Kremlin has tried to distance Putin from the matter altogether.
"The presidential administration is not in charge of controlling air traffic. We recommend you to address this question to our aviation authorities," press secretary of the Russian President Dmitry Peskov told reporters when asked about the diversions.