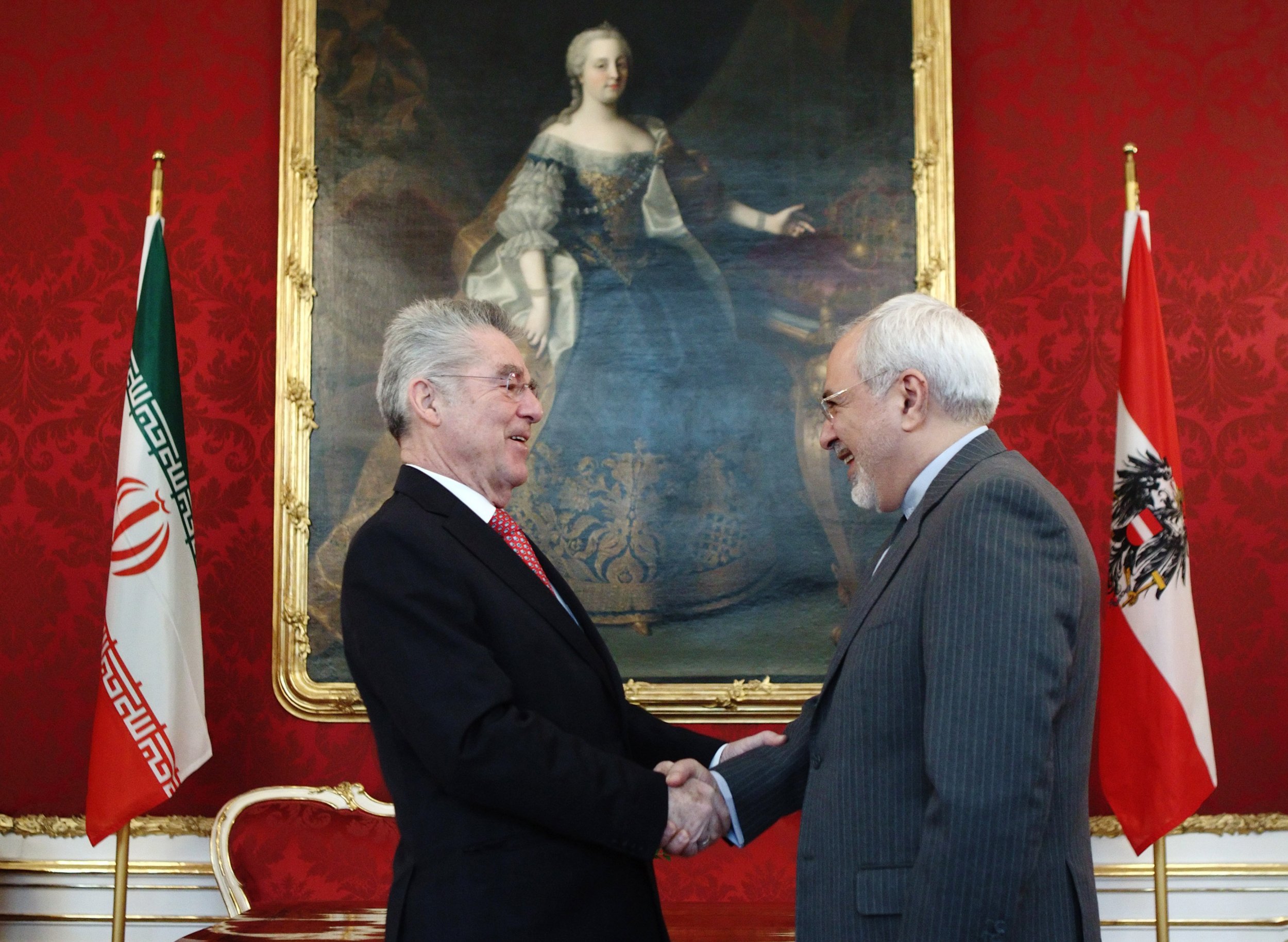 Austrian President Heinz Fischer will probably visit Iran this year and may take a business delegation along should Tehran clinch a definitive deal with world powers over its nuclear policy, he told a newspaper.
Fischer, who has a largely ceremonial role, accepted in principle a year ago an invitation to visit Iran in what would be the first trip for years by a Western head of state.
Business leaders see the thaw with Iran as a potentially big opportunity to improve commercial ties once crippling economic sanctions over Iran's contested nuclear program ease.
A tentative deal between Iran and six world powers was reached in Switzerland on April 2, aimed at clearing the way for a final settlement on June 30.
"Now that a framework agreement with Iran exists, a trip in the second half of 2015 has become likely," Fischer told the Wiener Zeitung in an interview published on Thursday.
He said his visit would serve primarily political purposes given Iran's regional importance. It was not yet clear whether government ministers or business executives would accompany him.
"The first step is awaiting a final result of the negotiations. Then we will set a date, and only then will the composition of the delegation be an issue," Fischer said.
No Western head of state visited Iran under reformist leader Hassan Rouhani's predecessor, Mahmoud Ahmadinejad, who was president from 2005 to 2013. Prior to that, the then-Austrian President Thomas Klestil visited in 1999 and 2004.
Austria, a neutral European Union member, was for centuries a bridgehead for Iran to Europe. Lately it has hosted talks between Tehran and six world powers on a nuclear deal, although the April accord was hammered out in neighboring Switzerland.
A delegation of about 10 Austrian companies hoping to win post-sanctions business in Iran following any nuclear deal visited Tehran in late 2013, drawing a warning from the United States about jumping the gun.
Austria has traditionally had good economic relations with Iran. Exports -- mostly pharmaceuticals, machinery and food -- rose to 213.7 million euros ($227.3 million) last year, while imports rose to 19.3 million.