A British feminist who authored a book explaining why women are subject to victim-blaming has been repeatedly harassed online by angry men who likely believe she had it coming.
Dr. Jessica Taylor has made several U.K. media appearances since writing the soon-to-be-published Why Women Are Blamed for Everything: Exploring Victim Blaming of Women Subjected to Violence and Trauma. The notoriety seems to have drawn the attention of a number of men who have had a decidedly outraged reaction to the book based on the title alone.
"[The abuse has been] everything from telling me to die, kill myself, messages saying 'I will rape you', messages saying I am not a real psychologist or PhD, that I'm fat, ugly, disgusting, dyke, ugly lesbian, barren, infertile, will die alone, that my parents hate me etc.," Taylor told The Guardian on Friday. "When we started banning and blocking, they really ramped it up and it became violent and abusive."
The book was based on more than a decade of work and doctoral research by Taylor, who is a senior lecturer in forensic and criminal psychology and founded Victim Focus, an organization which researches and offers education and consultancy on victim-blaming. The book also drew on interviews from a number of women who had been blamed for their own rapes.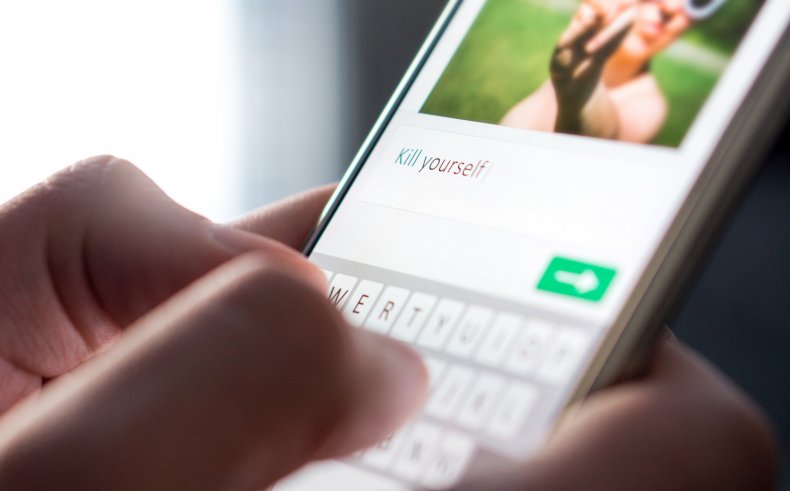 In addition to misogynistic abuse and threats, Taylor said in a Twitter post that she has also been subjected to "disgusting" anti-Semitic abuse from dimwitted trolls who "decided I'm Jewish," despite her being a non-Jewish atheist. Abusive comments have forced her to block over 2,000 accounts from her Facebook page.
After "6 days of solid 24/7 abuse," police became involved on Wednesday when Taylor's Wi-Fi and personal computer were hacked and taken over by her abusers. An investigation is ongoing.
"They had total control of my keyboard and mouse. I tried to stop them ... after about 30 seconds of this, I realised how serious it was and I shut my laptop down and ran inside to turn my wifi off and shut all other devices down," Taylor told the paper.
Taylor's book has also received a sizable amount of positive media attention and she has received many messages of support. Regardless of the nature of the comments she receives, she insists nothing will dissuade her from speaking out on the issues she has dedicated her life to.
"Abuse and trolling is scary and it's exhausting, but it's never going to get me to a point where I say, 'I will just stop talking about the abuse of women and girls,'" she said.
Newsweek reached out to Taylor for comment but did not receive a response in time for publication.