Author Celeste Ng Fires Back At Troll Who Attacked Her Interracial Relationship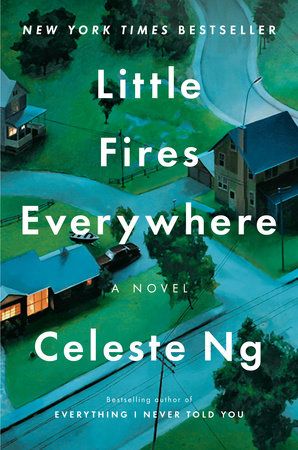 Author Celeste Ng tweeted an email from a "fan" named Brandon Ho who attacked her son and husband, who is white, on Thursday. The email was submitted through the "contact" section on Ng's website.
The subject line of the email read "I'm a huge fan." The message followed in the same sentence.
"Of watching your son develop mental illness because of your internalized self hate. Your Asian looking son will grow up knowing his mom thinks he's ugly, and his dad won't be able to relate," the email read.
Ng tweeted the email and noted her decision to share to inform the public of the hate messages female writers receive. She continued on a tweeting spree and explained the message from her point of view as an Asian woman.
"There are Asian men out there actively seeking out and harassing Asian femmes because they perceive us as being "self-racist"—allegedly because we dare have partners outside our ethnicity, because we have mixed kids or are mixed or write about race," she tweeted. "The issue here isn't "internalized racism." The issue here is men thinking they get to control women, especially women of their own ethnicity. It's misogyny hiding behind the mask of anti-racism. And it's bulls***."
Ng explained this is not an issue only Asian women experience. "I think most other groups of women face this from men of their own ethnicity," she said in a follow-up tweet. "Men: you don't get to control women or decide who they date. Whether they're of your ethnicity or not. Full stop."
Ng often advocates on Twitter for women and women of color. Ng is a bestselling author with two published books. She released her first book, "Everything I Never Told You," in 2014. Her latest release, "Little Fires Everywhere," was published in 2017 and won Goodreads Choice Awards Best Fiction the same year.
"Everything I Never Told You" was nominated for a Goodreads award in 2014 for Best Debut Goodreads Author.
"Little Fires Everywhere" will become a limited TV series on Hulu, Deadline reported in March. The series will be adapted by Reese Witherspoon's film company, Hello Sunshine, and it will star Witherspoon and Scandal's Kerry Washington. Washington's production company, Simpson Street, is also involved with the show.
The book's plot follows lives and lifestyles colliding in a small town in Ohio.