Author Shea Serrano told fans on Tuesday that he donated all the proceeds from his recent book, A Difficult Conversation: How to Talk to Trump Supporters, to various causes, for one simple reason: "because f**k donald trump."
Serrano, who's a staff writer for The Ringer and the author of books like The Rap Year Book and Basketball (And Other Things), released the 64-page book online recently, mostly as a gag, for a pay-what-you-want price (beginning at $0). The book is divided into different chapters, and the responses it tells readers to give to President Donald Trump's supporters are "F**k you," or some variation of the phrase.
It also includes "Jokes for Trump Supporters" (such as "Why did the Trump supporter cross the road? F**k you") and song lyrics directed at Trump supporters (using lyrics from songs like "F**k You" by Bad Religion, and the song of the same name by Lily Allen). Serrano also puts his own spin on Bible verses and horoscopes in the book, with all of them metaphorically flipping Trump supporters the bird, so to speak.
Serrano tweeted on Tuesday that the book had earned $98,160.84 from people who offered money. In an email sent out to people who picked up a digital copy of the book, Serrano explained how that profit total compared to what he earned on an earlier title. "For context, that's nearly four times as much as I was paid to write The Rap Year Book in 2015, and that was a f**king real book, lol," he wrote.
The writer shared that he and his wife donated the money as a final flip off to Trump. He tweeted that revelation along with a still of Heath Ledger's Joker in The Dark Knight with the line, "It's not about money... it's about sending a message."
In a tweet, Serrano explained that the causes he'd donated to were all San Antonio organizations. He said $20,000 went to the Charles Roundtree Bloom Project, which "aims to create a space of communal healing for youth impacted by incarceration" with outdoor experience and environmental education. Another $25,000 was apparently donated to the Martinez Street Women's Center, which offers community health services, youth programs and more to women of color.
Serrano said that $10,000 was given to the Black Futures Collective, which is a group of Black organizers in Texas. He also shared that $21,600 was used to pay tuition for two undocumented immigrants who are students at the University of Texas San Antonio.
Besides those local organizations, Serrano also wrote that more than $7,000 went to helping random Twitter users pay rent, and over $14,000 was donated to his local Planned Parenthood chapter.
In a statement received by Newsweek, Serrano elaborated on why he chose the various causes. "I picked those places because they're supporting communities of color and women. That's always a good place to send money. And it was important to me to donate the money I earned from the book because f**k Donald Trump," he wrote.
Serrano also tweeted a thread offering info on the different organizations he donated to and why he donated each amount to the organizations.
Serrano's book is still available for purchase online.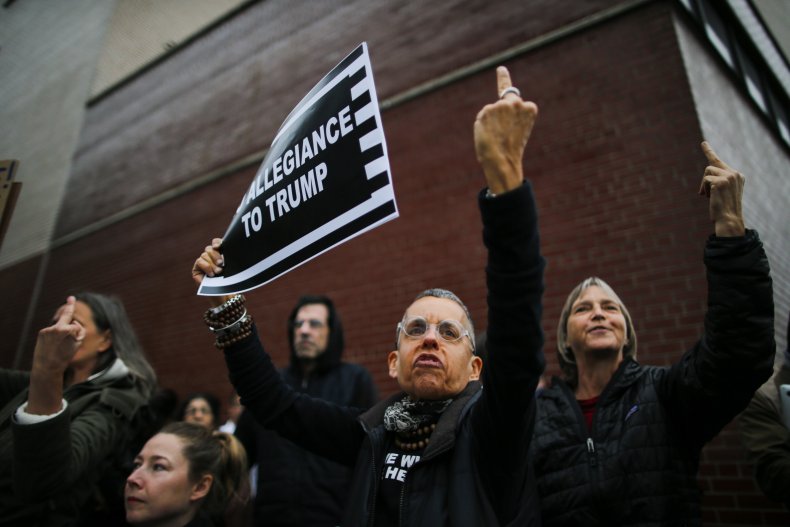 Update 11/4/20 2:22 p.m. EST: This story has been updated to include comment from Serrano, which was obtained after the story originally published.