An Author Investigates His Obsession with Roger Federer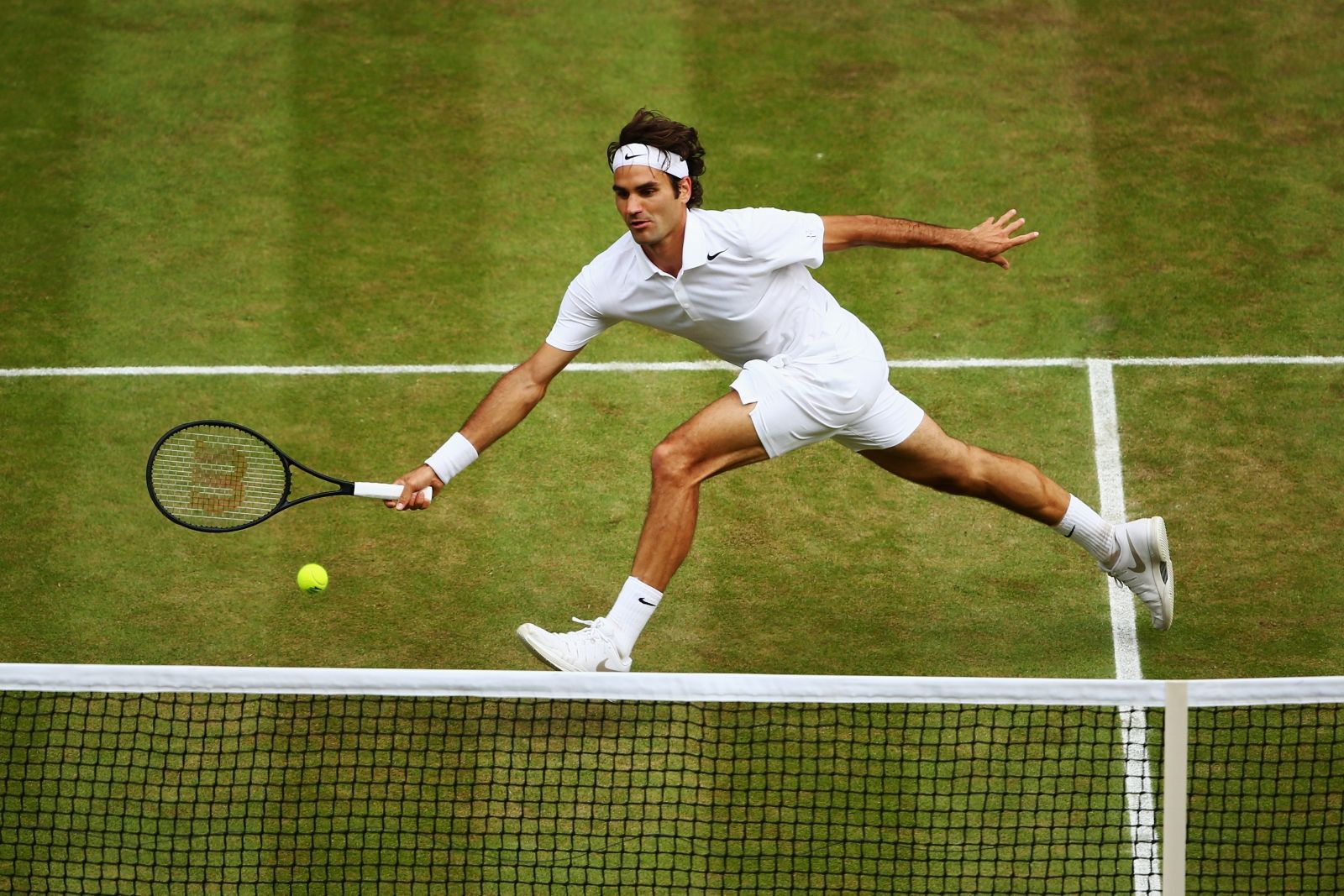 Federer and Me: A Story of Obsession by William Skidelsky
Roger Federer is a good tennis player. Many would say he was the best there has ever been ... and some of these would be using the word "good" in a moral sense. Yes, genuinely believing the tennis played by Federer is morally superior to the stuff played by his greatest rival, Rafael Nadal, and by current world No 1 Novak Djokovic.
Federer at his very best was not just effective. He was – and still often is in his years of decline – beautiful. You could sometimes hear people laugh out loud as he played, laugh with delighted astonishment at the way Federer won a point.
More than any other tennis player in history, he has created the illusion of complicity: making it look as if his opponent was somehow co-operating with him in a complex, long-rehearsed ballet showcasing the brilliance of the principal dancer. And more than that: the deeper truths that lie beyond. People see art, meaning, profundity and joy in Federer's tennis, elevating a competition with furry balls into an epic battle for righteousness.
This is either a drastic loss of perspective – or a courageous finding of it. William Skidelsky examines the highfalutin' ideas that tend to proliferate around Federer, and does so in the context of his own acknowledged infatuation. This leads him to an irrational and immoderate hatred of Nadal, something that he seeks – almost but not quite playfully – to justify.
"Pundits almost invariably focus on the question of who will go down as the better player, but in a way this is less important – and less interesting – than the question of which player is ethically superior. Whose attributes are more admirable? Who has the strongest claim on our regard?"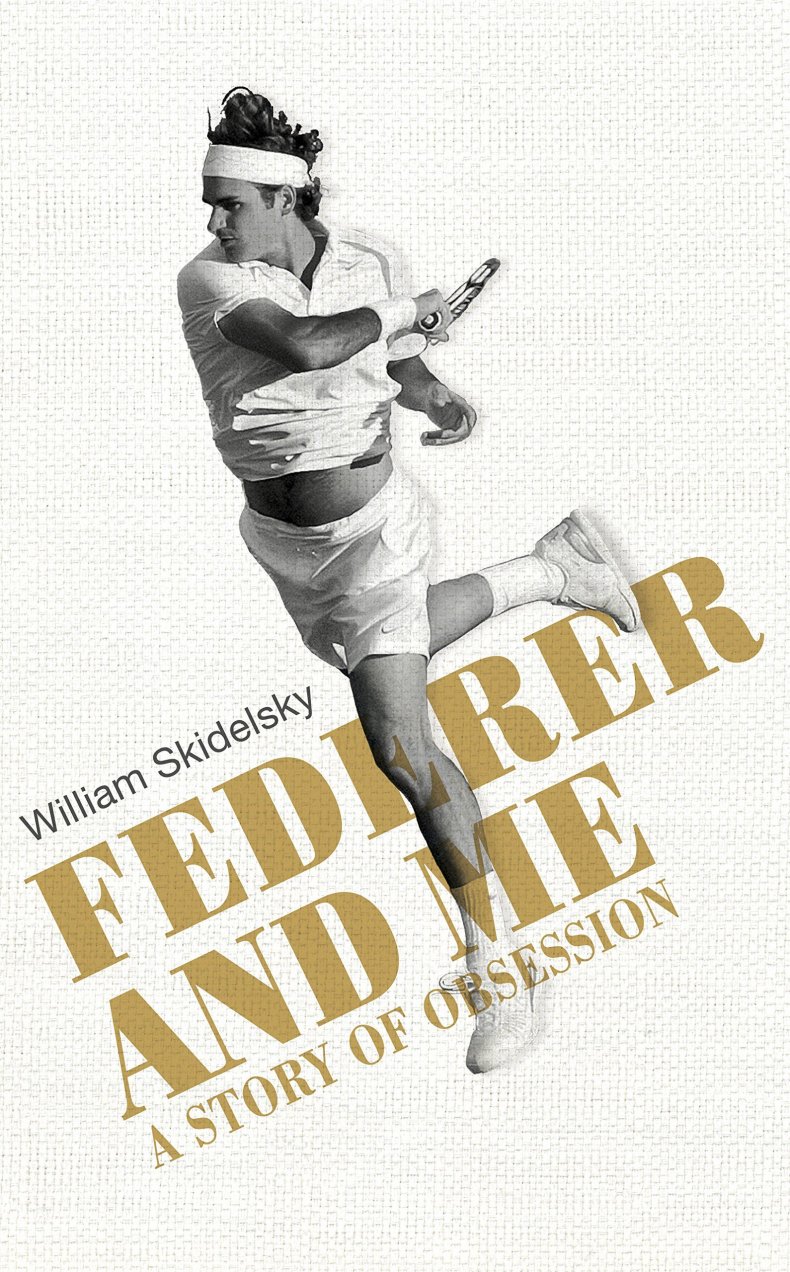 The chapter on the Federer-Nadal rivalry is the best in the book, because the author has to confront some difficult numbers. The traditional measure of a tennis champion is the number of Grand Slam singles titles, and Federer has 17, more than anyone else in history, to Nadal's 14. But the head-to-head tells another story: Federer has beaten Nadal 10 times, and lost to him 23 times. Any way you assess this, it's a woeful record for the champion of champions.
So if you want to establish Federer's superiority you must look beyond mere facts, and Skidelsky boldly does just that. He argues that Federer is "an aristocrat": he has a natural superiority and expects that superiority to be demonstrated by what he does. This becomes an argument about the relationship between effort and talent. Some people are inclined to overvalue a person who has worked supremely hard to make great use of limited ability, and to feel suspicious of someone who has relied more on innate talent. If you haven't worked for it, it can't be worth much. Or can it?
"For every person who finds unbridled talent enthralling, there's another who mistrusts it, who sees it as 'unfair' or dubious in some other way." Which explains a certain polarisation in people who get fixated on a single athlete: Nadal stands for all-out blood-and-thunder effort, while Federer represents this so-called aristocracy of talent. One drips like a colander, the other hardly breaks sweat.
When Andy Murray from Britain played against Federer in the 2012 Wimbledon Final, a substantial part of the mainly English crowd was cheering for Federer. His brilliance, his beauty and his vulnerability enthral: and they attract patriots for the nation of excellence.
This book is about that kind of enthralment. Its excellent chapters on the technical changes in the game, the rivalry with Nadal and the relationship between sport and beauty are well worth the admission money. These extended essays are all mixed up with autobiographical reminiscences, sometimes connected with Federer, sometimes not; the relevance of the account of the author's unhappiness at Eton is a trifle elusive.
Federer's talent – genius is the word more commonly used – emerged at a time when the tennis world was bemoaning the equipment-led changes that reduced the game to battles of strength and endurance. Federer showed that the highest talents change all the rules and reinvent whatever it is they take on.
Thus Skidelsky sees Federer as both a throwback and a player of supreme modernity: a master of time as well as space. It's a compelling argument – at least, to those who have seen Federer at his best. Those who missed out must wrestle with the fact that sport, for all its triviality, can still reach profound places in human hearts and minds.
---
Further reading on ... the meaning of sport
Both Flesh and Not by David Foster Wallace. The great American essayist and youth tennis player writes of Federer's superhuman grace, and the familiar little second of shocked silence after he plays what had previously seemed an impossible shot.
Strokes of Genius: Federer, Nadal and the Greatest Match Ever Played by L Jon Wertheim. Structured around the 2008 Wimbledon final, which the 22-year-old Nadal won, it contrasts the opposing styles of "Middle European restraint and quiet meticulousness versus Iberian bravado and passion. Dignified power versus an unapologetic, whoomphing brutality. Zeus versus Hercules".
Open: An Autobiography by Andre Agassi. The former world No 1 admits that he hated tennis for the demands it made on him, that he took meth, and that his famous mullet was, at least in its latter days, a wig.
The Fight by Norman Mailer. A wild, idiosyncratic account of the clash between another pair of great rivals: Muhammad Ali and George Foreman at the Rumble in the Jungle in 1974. At one point, Norman pits himself in a physical contest against Ali.
What Sport Tells Us About Life by Ed Smith. Argues that although sport is ubiquitous, it is not taken seriously enough. For example, Zinedine Zidane's headbutt in the 2006 World Cup final was not merely a man provoked into foolishness, but has the tragic dimensions of someone with a God complex bringing about his own downfall.
The Ball is Round by David Goldblatt. A 900-page socio-political history of football, attempting to set a new standard of intellectual rigour when talking about sport.