Author Neil Gaiman Named U.N. Goodwill Ambassador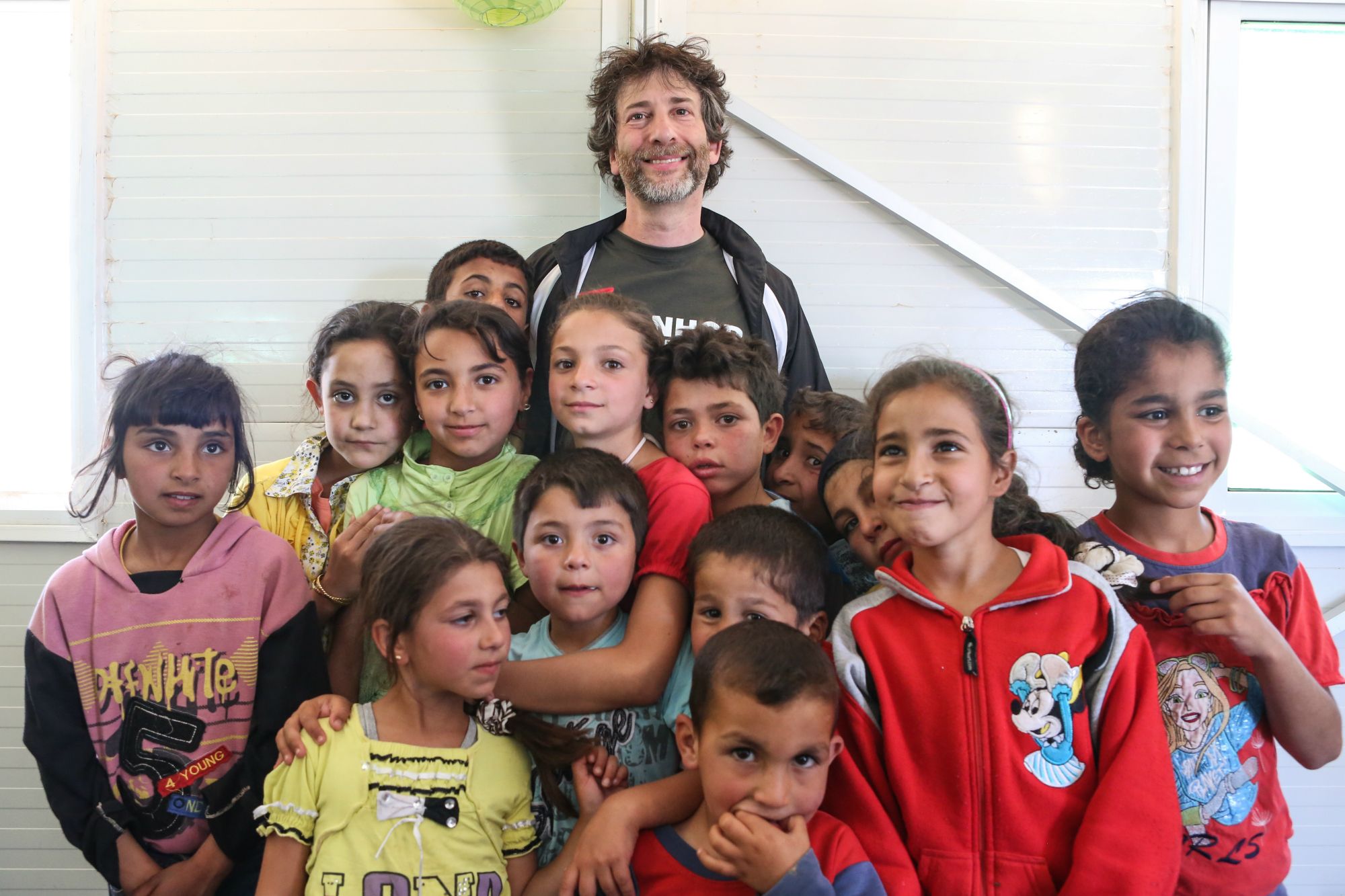 Author Neil Gaiman has been named a United Nations global goodwill ambassador as he continues efforts to bring attention to the plight of Syrian refugees.
UNHCR, the UN Refugee Agency, announced Gaiman's appointment Monday after three years of working alongside the writer of books that include the modern classics Coraline and American Gods.
In 2014, Gaiman visited Jordan and witnessed firsthand the effects of the refugee crisis, which has displaced nearly 5 million people, according to UNHCR data.
"I am deeply honored to take on this role with UNHCR," said Gaiman. "There has never been a more important time to stand in solidarity with refugees."
He added: "In amongst the horror and the nightmares, there were many small and glorious stories of survival and hope, resilience and dignity. If anyone could have the conversations I had, if only everyone could sit and speak to refugees, face to face, they would see that we really are the same, that we really are part of one family. And, at its best, a family does all it can to support each other."
UN's high commissioner for refugees, Filippo Grandi, said: "Goodwill ambassadors play an important role in creating better public understanding and support for refugees. Neil Gaiman has been a strong advocate of UNHCR and the refugee cause over a number of years and I am delighted to see him joining us as a goodwill ambassador."
As well as authoring several popular books, Gaiman created the comic book series The Sandman, as well as two episodes of BBC's long-running sci-fi drama Doctor Who.
His American Gods novel has been adapted into a major new television series due to premiere in April.