Author Sherman Alexie Accused of Sexual Harassment by 10 Women, Issues Mixed Apology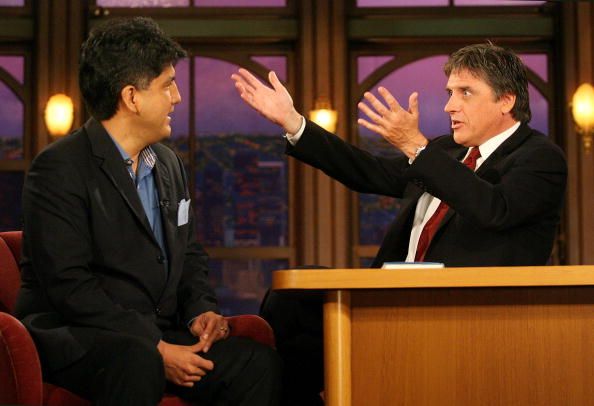 Several prominent authors went on record accusing author Sherman Alexie of sexual harassment. NPR spoke with 10 women who said Alexie leveraged his status to pressure other writers into uncomfortable sexual situations.
Alexie, who grew up on the Spokane Indian Reservation, is one of the nation's most famousNative American authors and has served as a mentor to many young writers. Three women detailed experiences on the record, while others spoke on the condition of anonymity. The accusations range from explicit comments to unwanted sexual advances.
Writer Erika Wurth was one of the women who spoke with NPR. Wurth, who was 22 when she met Alexie, said she was "disillusioned by the way (Alexie) treated her." Wurth met Alexie, who is married, in Colorado at one of his readings and ended up in his hotel room . The encounter was "not working" for Wurth, who told Alexie she was a virgin.
"I think at that point, in my opinion, he realized that if he wanted to have sex with me he would have to violate me, he'd have to rape me. And he did stop," Wurth told NPR, adding that a second sexual encounter also ended "badly."
Another aspiring writer, Elissa Washuta, said Alexie loudly said at a party that he could have sex with her if he wanted to. "I couldn't believe that somebody would say something to me like that. This older man who I didn't know, who was much more powerful than me," she told NPR.
Seattle-based poet and teacher Jeanine Walker also reported that Alexie invaded her space and tried to kiss her while she was changing. The two were friends, Walker told NPR, and were getting ready to play basketball when the encounter happened. Alexie had expressed interest in Walker's poetry but he didn't deliver on promises to help her career, she said.
Children's book author Anne Ursu looked at sexual harassment in the children's book industry for Medium. According to NPR, her piece added ground to rumors of allegations surrounding known authors.
"I think the industry has a lot of questions to ask itself. How could we let this go on? What signs did we ignore?" Ursu said in a statement to Newsweek. "What are we doing that has allowed a few very prominent men to feel they could use their clout to harass and abuse women in the industry? And why did no one feel they could talk? And what can we do to make sure this never happens again?"
Alexie issued an apology on February 28 "to the people I have hurt." Alexie acknowledged, "There are women telling the truth about my behavior." But he said that "physically or verbally threatening anybody or their career...would be completely out of character."
His apology also served as a denial of several claims, including those from writer Litsa Dremousis, who told NPR she had a consensual affair with Alexie. "Ms. Dremousis has continually tweeted and spoken in public about my behavior, making accusations based on rumors and hearsay and quoting anonymous sources.
"I have made poor decisions and I am working hard to become a healthier man who makes healthier decisions," Alexie, 51, wrote.
The firsthand accounts that revealed Alexie's sexual misconduct are "incredibly brave and tenacious," Dremousis told Newsweek.
Dremousis said Alexie's statement is "shot through with half-truths," and added that she went on record with Seattle alt-weekly The Stranger regarding Alexie's claims. She said she did not contact Alexie's wife on Facebook, among other incorrect statements.
"Despite Alexie's attempts to make this a story about me, it is not nor was it ever about me," she told Newsweek. "It's about his flagrant abuse of power and sexually harmful behavior that disrupted the lives of many women throughout a good portion of his career."