Author Stephen King Says He's Tired of Being Confused with 'Racist' Congressman Steve King, Urges Voters to Oust Him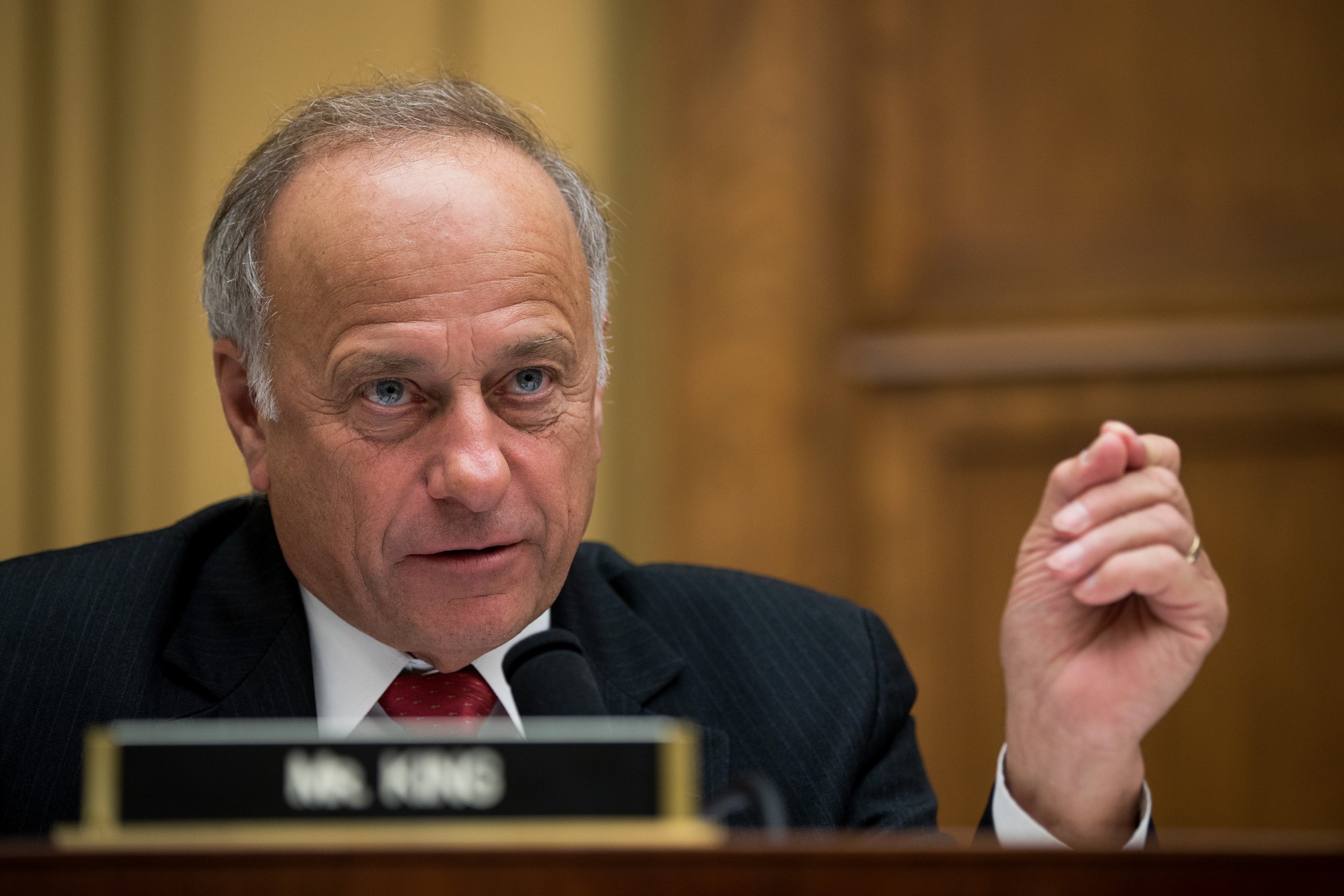 Best-selling author Stephen King called for Iowans to vote Representative Steve King out of office because he's tired of being confused with the "racist" congressman.
On Sunday, Stephen tweeted that he had "personal reasons" to hope that people in Iowa vote for King's opponent, former minor league baseball player J.D. Scholten.
"Iowans, for personal reasons I hope you'll vote Steve King out. I'm tired of being confused with this racist dumbbell," he tweeted.
King has been representing Iowa in the House of Representatives since 2002, but the Des Moines Register reported a new poll may mean the 2018 midterm election could be the end of his political career. A poll, which had two unnamed candidates – one Republican and one Democratic – found that 45 percent of Iowa voters would vote for a Democrat for Congress and 39 percent would support a Republican.
The poll was conducted between October 30 and November 2 and questioned 801 likely Iowa voters. The margin of error was plus or minus three and a half percentage points. However, when broken down by districts, the unnamed Republican in King's district leads the unnamed Democrat by four points.
On October 25, The Washington Post published an article that pointed out that King spoke to the far-right Austrian website Unzensuriert to describe his support for a theory, known as the great replacement, which alleges that elites are seeking to replace white people with immigrants. He has supported a white nationalist candidate for mayor in Toronto, and a far-right Dutch politician. And he has also tweeted that "We can't restore our civilization with somebody else's babies".
Unzensuriert is associated with Australia's far-right Freedom Party. Although the Freedom Party was founded by a former Nazi SS officer, King told The Washington Post that the group has rejected the Nazi ideology.
"That's not a fringe group," he said. "I have identified them and counted them as friends and allies well before they were winning elections. But that's a good thing to build those relationships before they come to power."
Many condemned King's remarks. And the New York Times updated an article after publication to "more accurately describe Steve King's history of racist remarks."
But former Dakota State Senator Dan Lederman, who is Jewish, wrote a letter to the Sioux City Journal vocalizing his support for the Congressman when it came, specifically, to Israel.
"King's record is one of consistent support for the existence of the State of Israel, and for the rights of the Jewish people to defend themselves, and their faith, against the violent terrorist attacks that all too frequently befall her people," Lederman wrote. "I know of no member of Congress who is as pro-Israel and who stands with the Jewish people as strongly as Steve King."
Lederman did not address King's views on non-Jewish immigrants. But King himself has reacted angrily to the reports, and to reporters who have asked him about his links to a philosophy that underlies recent acts of violence, though he has stopped short of specifically denying the allegations.
"You know the job I have done. Let's deal with facts. Not these falsehoods," King told voters.