Authorities Believe Scottish Man Accused of Multiple Rapes Faked His Death Off California Coast
A Scottish man wanted on 24 counts of rape in Scotland may have faked his death off the coast of California, authorities claimed Monday.
Kim Gordon, 54, allegedly disappeared into the waters off Carmel on the night of February 25. Police launched a search operation after Gordon's 17-year-old son claimed his father went for a nighttime swim in the treacherous waters at Monastery Beach, according to the Los Angeles Times.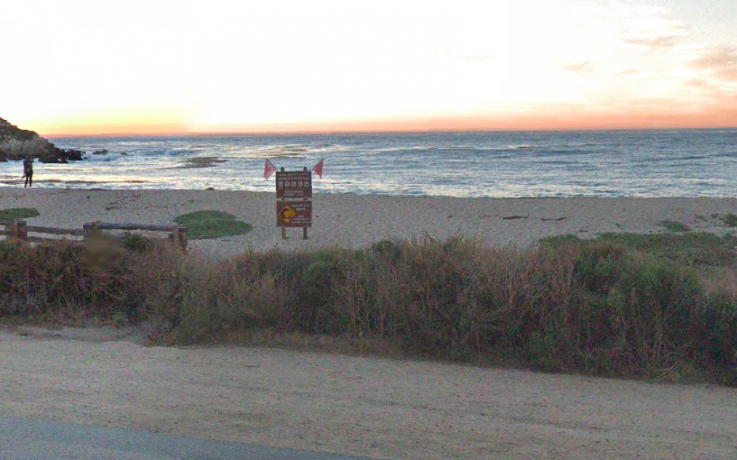 "We got a 911 call saying that he had gone swimming off one of our beaches and hadn't returned," Monterey County Sheriff's Office Captain John Thornburg told reporters. "This was 7:15 p.m., which was a little unusual to go swimming because it was dark."
Thronburg said authorities treated the case as one involving a missing person and a swimmer in distress.
"Monastery beach is the area where he was reported to have gone. It's a very dangerous beach, getting out of the water is very difficult," he said.
After Gordon's body was not found during a two-day search, authorities began digging into his life and discovered he was accused of two dozen rape accounts.
Thornburg said Gordon's son's story began to "fall apart" within hours of reporting his disappearance. Authorities began to suspect Gordon had faked his death to escape his rape charges.
"As we dug deeper the deputies started looking into it with assistance of detectives from the sheriff's office, it started to crumble and fall apart and looks like he is trying to avoid prosecution out of Scotland," Thornburg said, according to KSBW.
"We've got to a point now that we don't believe he went into the ocean, we don't think he went swimming," Thornburg continued. "We can't prove that he went into the water."
Gordon's son, who was not identified, has returned to Scotland and has not been charged with any crimes, the Associated Press reported. However, he could face a false police reporting investigation if his father is found alive.
The U.S. Marshals Service is working with Monterey County Sheriff's Office detectives to find Gordon. The sheriff's office said Gordon was still considered a missing person, but added his disappearance was considered to be "under suspicious circumstances," the BBC reported.
The Foreign Office in the United Kingdom said it was aware of Gordon's disappearance, and that it was "in touch with the local authorities."
Authorities Believe Scottish Man Accused of Multiple Rapes Faked His Death Off California Coast | U.S.