Authorities Confirm Myka Stauffer's 'Rehomed' Son Huxley Is Not Missing
YouTuber Myka Stauffer's ex-son Huxley is not missing, say authorities. This confirmation came after claims that the five-year-old child was unable to be located after he was "rehomed" by Stauffer.
The Delaware County Sheriff's Office confirmed that Huxley's "is not missing", though there is a formal investigation into the adoption. Tracy Whited, a spokesperson, told Buzzfeed they "are confident that the appropriate [adoption] process is occurring." But a welfare check will look into the safety of the other children in Stauffer's care, all of whom are biological.
Stauffer was slammed by social media users for choosing to put Huxley, who is autistic, up for adoption. The family originally adopted Huxley from China in 2017. In a YouTube explanation, Stauffer claimed Huxley had issues past his autism that were unprecedented.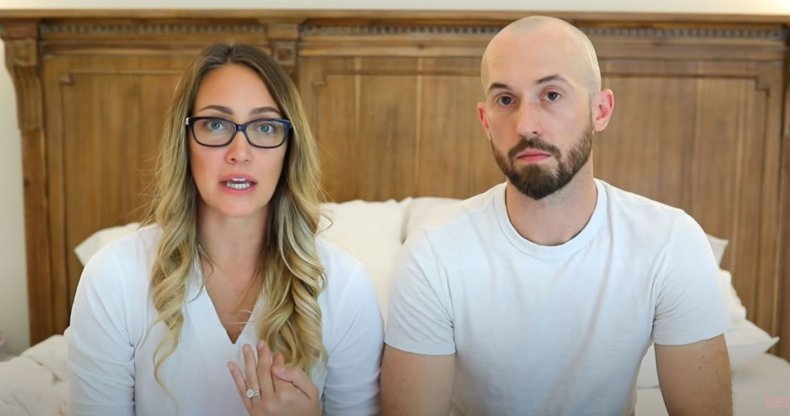 "Once Huxley came home, there was a lot more special needs that we weren't aware of and that we were not told. For us, it's been really hard hearing from the medical professionals, a lot of their feedback, and things that have been upsetting," they shared.
Onlookers were outraged, which seemed to prompt an investigation from the Delaware County Sheriff's Office. They told E! News their priority is the safety of all of Stauffers' children.
"Our primary concern is for the well-being of this child, as well as the other children in the household," a statement from the office said. "Our investigation is ongoing, and will include contact with all children to ensure their safety. All adoption cases are confidential, and must go through a thorough process, with specific requirements and safeguards."
Though Stauffer revealed Huxley is no longer in her care, it's unclear exactly where he is. It appears Huxley isn't currently in the state of Ohio's adoption system. Val Turner, Franklin County Child Services spokesperson, confirmed this to Buzzfeed.
"The adoption for the Stauffer family is an international adoption, which does not involve our agency," Turner explained. "It appears that [Stauffer] made arrangements with an individual person, versus an agency."
The Stauffers' attorneys, Thomas Taneff and Taylor Sayers, issued a statement to Newsweek that claimed foster care was never considered for Huxley. "Over time, the team of medical professionals advised our clients it might be best for Huxley to be placed with another family," the statement read.
It continued: "This is devastating news for any parent. Our clients came to the difficult determination to follow the advice of the medical professionals. To be clear this did NOT include any considerations for placement in the foster system, but rather to hand-select a family who is equipped to handle Huxley's needs."
That could mean the Stauffers located a new family for Huxley and may be carrying out a direct placement adoption. The Stauffers didn't immediately respond to Newsweek's request for confirmation, or our inquiry into Huxley's current whereabouts.