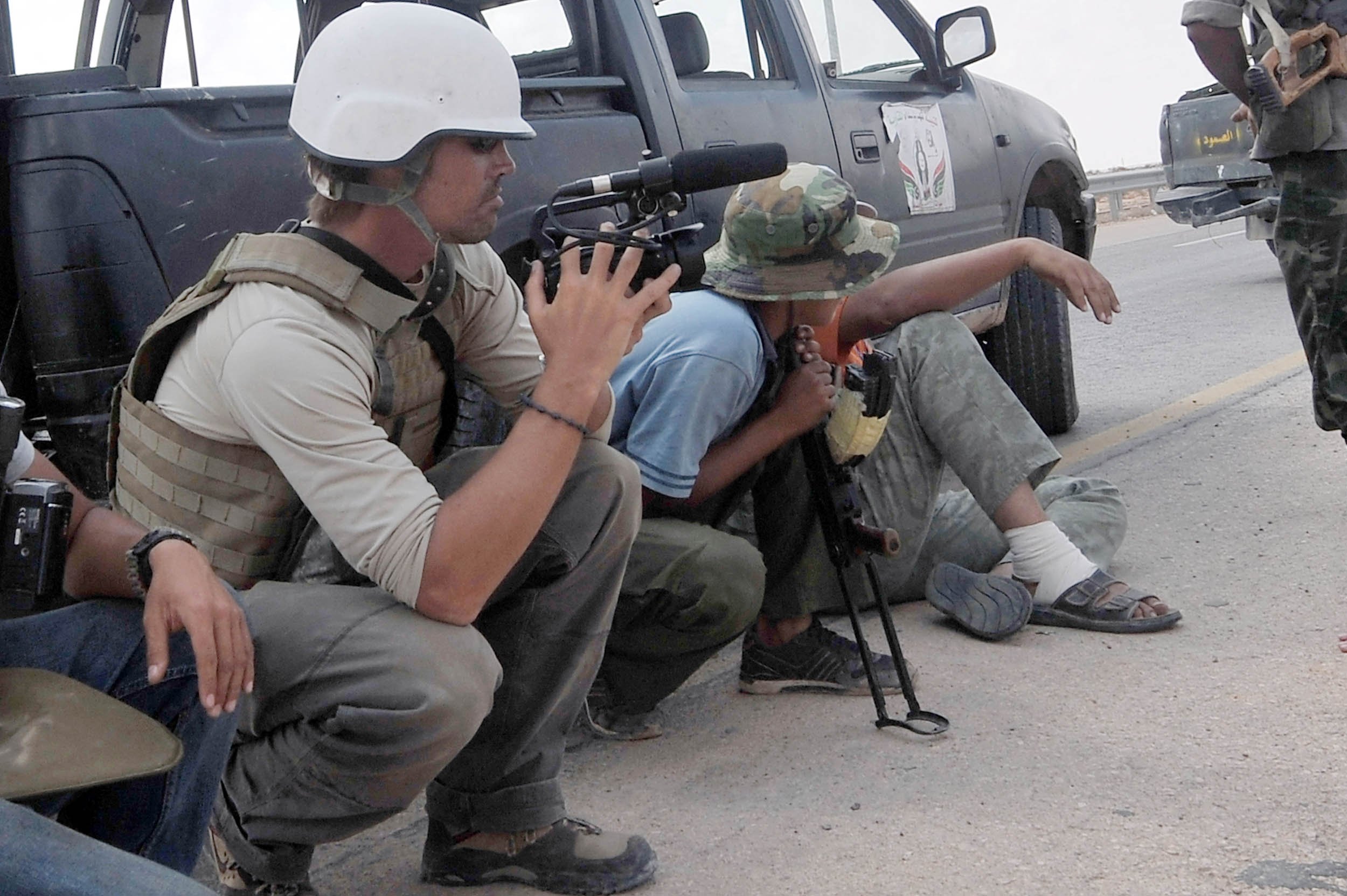 LONDON (Reuters) - British authorities launched a hunt on Wednesday for a man with a British accent whose voice featured on an Islamic State (IS) video purporting to show the beheading of an American journalist, as Foreign Secretary Philip Hammond voiced concern about Britons joining Islamist militants overseas.
The voice appeared to come from a masked IS jihadist, dressed in black, who stood next to a kneeling James Foley in the video released online.
Hammond said British intelligence services would work closely with the United States to try to identify the man and a specialist counter-terrorism police unit launched an investigation into the contents of the video.
But he said he was not surprised to hear the accent as the government has repeatedly voiced concerns about rising numbers of British youths heading overseas to fight in Syria or other conflicts then potentially posing a risk in their home country when they return.
"We are absolutely aware that there are significant numbers of British nationals involved in terrible crimes, probably in the commission of atrocities, making Jihad with (IS) and other extremist organizations," Hammond said.
Britain, which has about 2.7 million Muslims in its 63 million population, has been considered a prime target for militant Islamists since the 9/11 attacks in the United States and has been fearful of its nationals traveling to militant training camps abroad then posing a security risk at home.
That concern heightened after four young British Islamists, two of whom had been to al Qaeda camps inPakistan, killed 52 people in suicide bomb attacks on London in July 2005.
In February this year, Islamist fighters released a video of what they said was a British man carrying out a suicide bombing on a prison in Aleppo and several young British nationals have reportedly been killed in fighting this year.
British authorities have estimated up to 500 British nationals have traveled to Syria and Iraq to fight for Islamistmilitants.
Prime Minister David Cameron said the video, if confirmed, was "shocking and depraved" and interrupted a holiday to return to London to discuss the IS threat and the situation in Iraq.