Authorities Identify Remains of Missing New York Teen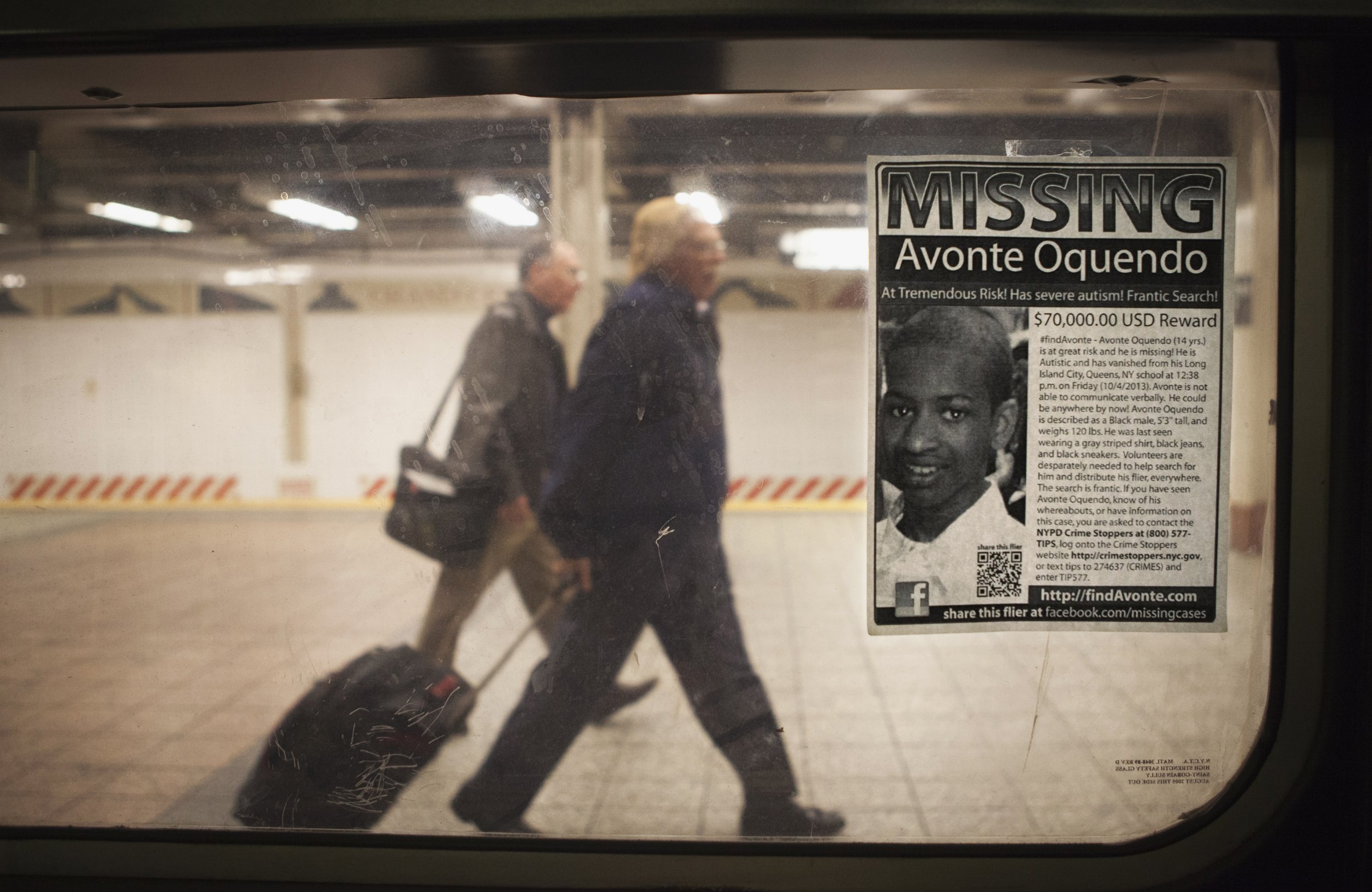 NEW YORK (Reuters) - Parts of a decomposed body found along the shore of New York City's East River were confirmed on Tuesday as belonging to a severely autistic teenager last seen in October wandering away from his school.
Further studies are needed to determine the cause of death of 14-year-old Avonte Oquendo, according to Julie Bolcer, a spokesman for the New York City Office of the Chief Medical Examiner. The body parts were found on Thursday, and DNA testing was conducted to identify them.
Oquendo's disappearance on October 4 triggered a massive regional search, and residents of New York and New Jersey grew familiar with a photograph of the boy's face on flyers and posters seeking tips as to his whereabouts.
The autistic boy was unable to speak, his family has said.
The remains along the East River were found roughly 10 miles from where he was last seen near his school in Long Island City, Queens.
Clothing found with the remains - jeans, sneakers and a shirt - matched what the boy was wearing when he disappeared, authorities said last week.
(Reporting and writing by Ellen Wulfhorst; Editing by Alden Bentley)