Authorities Investigating a Florida Concert Threat That Said 'Die' Like Las Vegas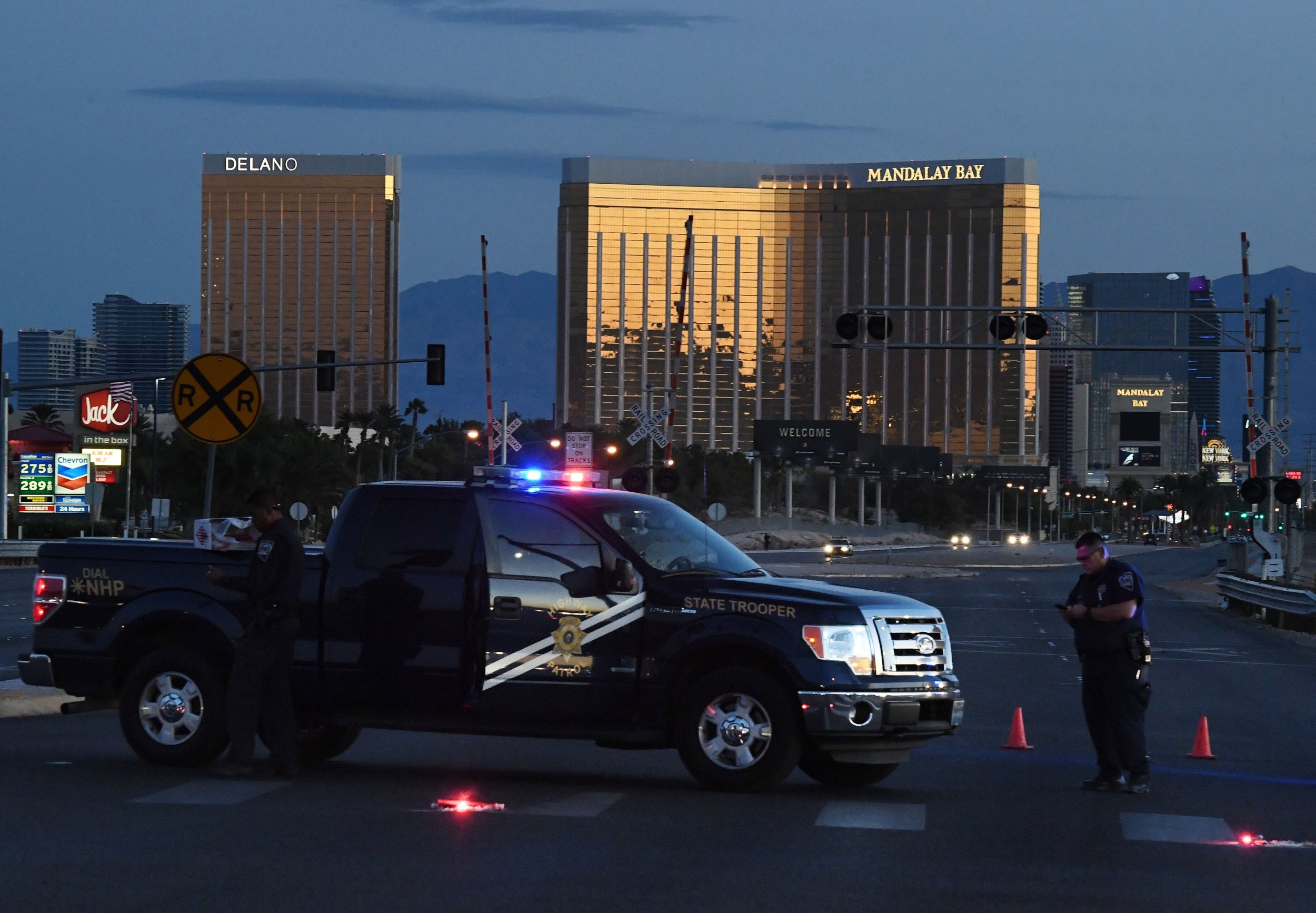 Orlando, Florida, police are on alert after receiving word of a possible threat against a Jackson Browne concert happening Tuesday night.
Authorities were notified of the threat Sunday after church members at a Unitarian Universalist Church in Indiana discovered a banner outside the church that said "Die… Orlando just like Los Vegas" and included the date January 23. West Lafayette, Indiana, authorities informed the FBI of the banner and another left at the church, which listed a Jackson Browne concert with racist and anti-gay slurs, according to the Orlando Sentinel.
Church members first noticed the banner Sunday after hosting a "Resistance Fair" Saturday to mobilize voters and protest the anniversary of President Donald Trump's inauguration.
Orlando authorities told Newsweek that they are increasing security at the Jackson Browne concert, set to take place Tuesday night at the Dr. Phillips Center.
"OPD is aware of this incident and has been in communication with police in West Lafayette, Indiana," Orlando police said in a statement. "As always, rely on our residents and visitors to be our eyes and ears in the community. If you see something that seems suspicious, notify police and we will check into it."
Las Vegas gunman Stephen Paddock killed 58 people from his Mandalay Bay Resort and Casino room on October 1 when he fired at concertgoers attending the Route 91 Harvest festival, a country music event. The shooting is considered to be one of the deadliest mass shootings in modern U.S. history.
Jackson Browne, a 69-year-old singer and songwriter, defines his music as "a genre of songwriting charged with honesty, emotion and personal politics."
West Lafayette Mayor John Dennis posted on Facebook that he contacted the police department about the banner and that the police are looking into information regarding the "disgusting incident."
"We will not allow our embracing of all that is right to be targeted by those who feel empowered to deliver a message of hate, violence and exclusivity," Dennis said. We will continue to make West Lafayette (a city where one-quarter of our resident population is non-native and that has long protected LBGTQ rights) an inclusive haven for all civically-minded people looking to improve our world."
The city of West Lafayette plans on hosting an anti-hate forum on Wednesday.
Unitarian Universalist Church Rev. Charlie Davis said in a statement that he wants to open up a dialogue in the community to address the incident.
"There are so many people who reached out in shock over what was written on our fence, and how out of line it is for this area," he said. "We showed with Saturday's Resistance Fair, and will again on Wednesday that we are a peaceful and inclusive group that will stridently work for an enlightened populous, and against those who attempt to exclude or threaten others."