Authorities in Phoenix Rescue Woman Trapped in Car in Flood Waters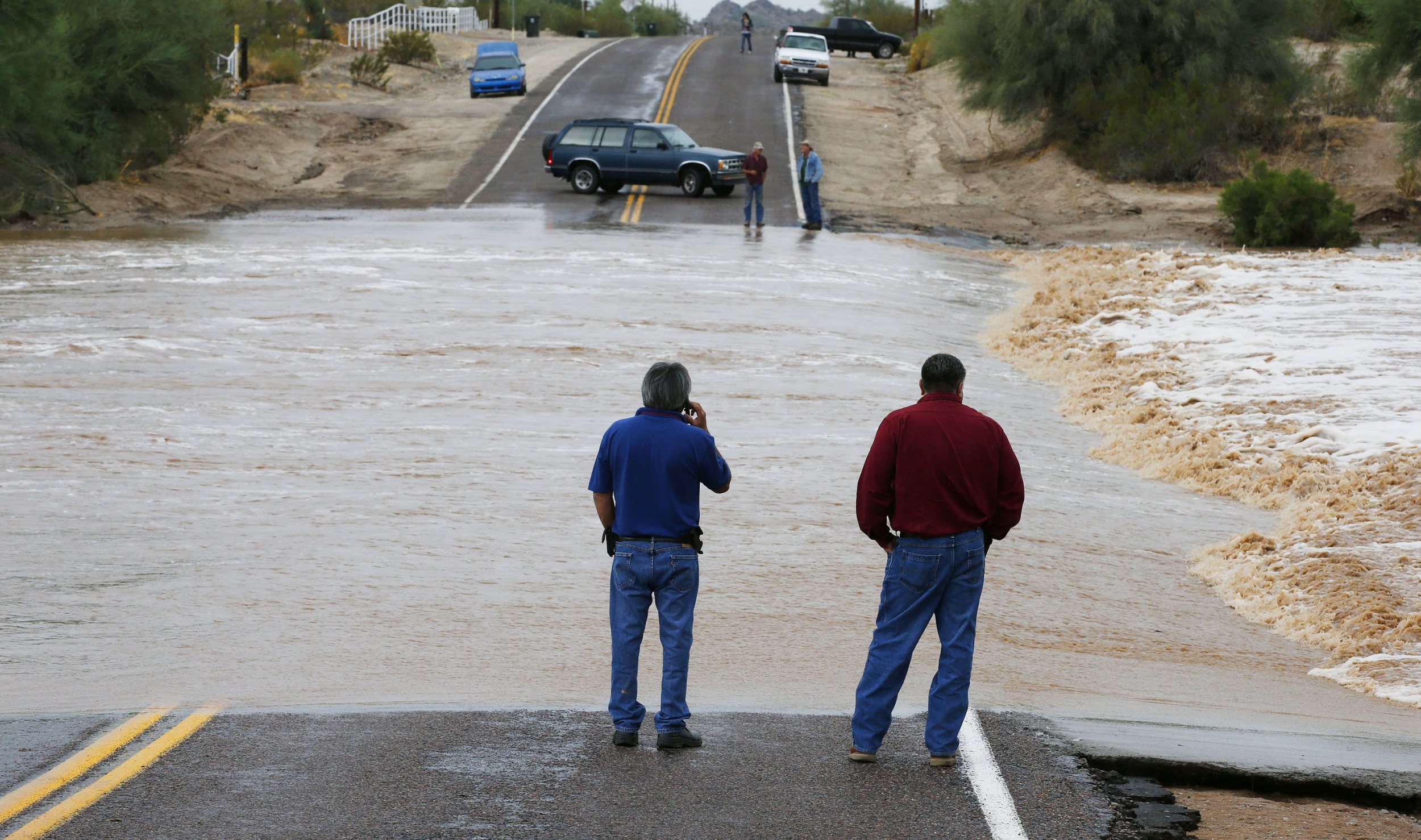 Authorities in North Phoenix, Arizona, rescued a woman from her car after it became trapped in flood waters, 12 News reported on Tuesday morning.
The woman, who had not been identified, had been trapped in the vehicle for about 45 minutes, according to the news channel.
Three rescue workers helped to remove her from the car, and she was given a life vest and a helmet. One of the workers gave the woman a safety rope to ensure she was not swept away.
Phoenix saw severe thunderstorms and flooding over the weekend, which left thousands temporarily without power. A severe thunderstorm warning and flood advisory were briefly in effect.