Authorities Release Video of Suspect in Search for Teenage Girl After Father Found Dead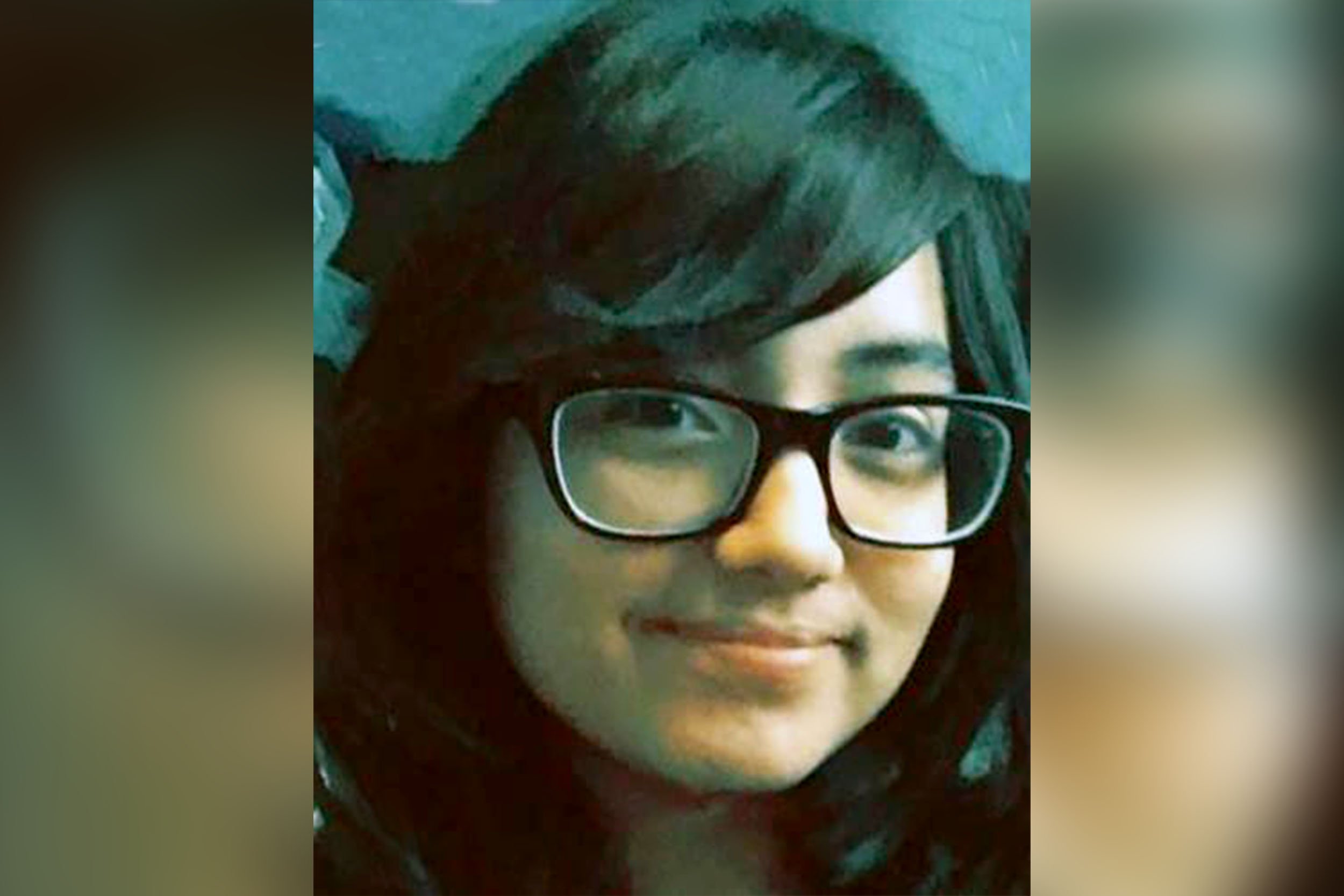 Investigators on Thursday released video showing a person of interest in the disappearance of 14-year-old Adriana Coronado, who is believed to be alive and in danger after the body of her father was found shot, burned and dumped near a ditch in a Houston suburb early Monday.
Multiple law enforcement agencies, including the FBI, are looking for the girl, who reportedly was abducted early Saturday in Katy, Texas. Walker County Sheriff Clint McRae told local news site KHOU that he thinks the ninth grader is still alive and that the search for her is "intensely underway." Police have yet to determine a motive in the muder of her father, Cesar Coronado.
The latest development in the case came Thursday when officials released grainy, black-and-white video clips of a person of interest in the case. The footage, captured around 10:20 p.m. on Sunday, shows a man leaving Coronado's Ford pickup truck.
In the footage, the vehicle is seen driving down a road with its headlights on and slowing before being driven offscreen. Then, a flash of light is seen in the corner of the screen, which investigators believe is the car being set on fire. Later in the video, a man is seen running away from the fire and down an alley, before slowing to a walk. Authorities said the man might have been picked up later on by a dark-colored SUV, according to the Associated Press.
Coronado's truck was found abandoned and burned about 45 miles away from where his body was dumped, authorities said.
Despite the man's face not being clearly visible, investigators hope someone can identify the person, whom they've determined is a heavy-set Hispanic male, according to the Houston Chronicle, based on features such as his body, gait, posture and profile.
An Amber Alert for Adriana, which has been active since Monday, has yielded no fruitful tips, according to McRae. Authorities believe she may no longer be in the area, and they are looking into the possibility that she has been taken abroad.