Authorities Search for Suspect After Deadly Brussels Attacks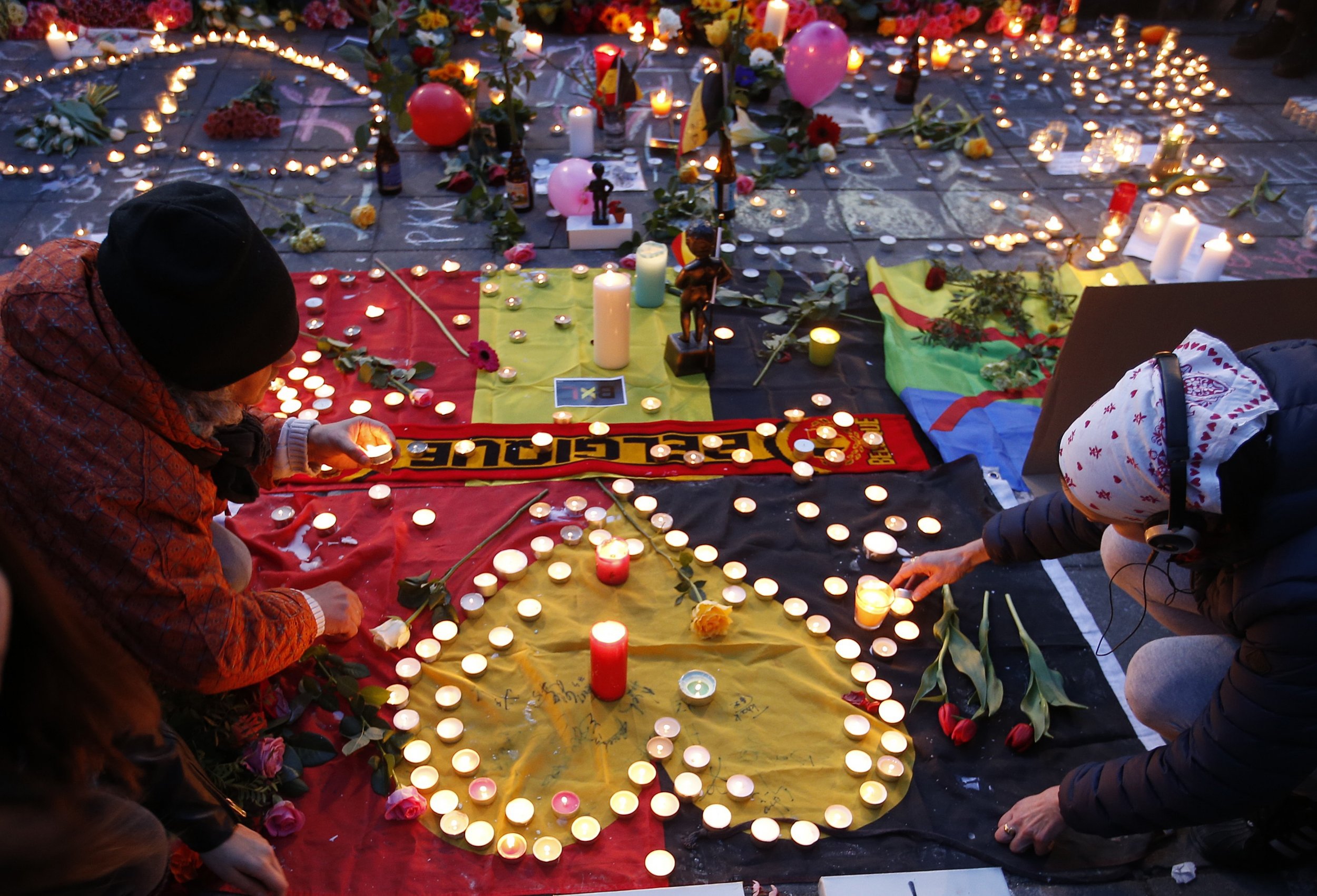 Authorities are searching for a male suspect who they believe left Brussels's Zaventem airport terminal after Tuesday morning's coordinated attacks at the airport and at Maelbeek metro station in the Belgian capital that killed at least 30 people and injured dozens more.
A news agency affiliated with the Islamic State militant group (ISIS) has claimed responsibility for the explosions, which rocked the capital just four days after Belgian authorities captured Salah Abdelslam, the lead suspect wanted in connection to the November Paris attacks that left 130 dead.
Police have issued a notice for a man caught on footage pushing a luggage cart at the airport alongside two others who investigators think died after they detonated bombs in the terminal, Reuters reported.
FULL COVERAGE:
The suspect was seen wearing a light-colored jacket and a hat, according to the report. Police found an undetonated suicide vest in the area where the man is suspected of leaving.
Brussels remains on lockdown, and neighboring European countries have tightened their security at transportation centers.
Investigators conducted raids on Tuesday in Schaerbeek, one of the capital's municipalities, where they found a nail-packed bomb, chemicals and an ISIS flag, Belgium's prosecutor's office said, according to NBC News.