Authorities Searching Through Archdiocese of Galveston-Houston 'Secret Archives' for Records on Sexual Abuse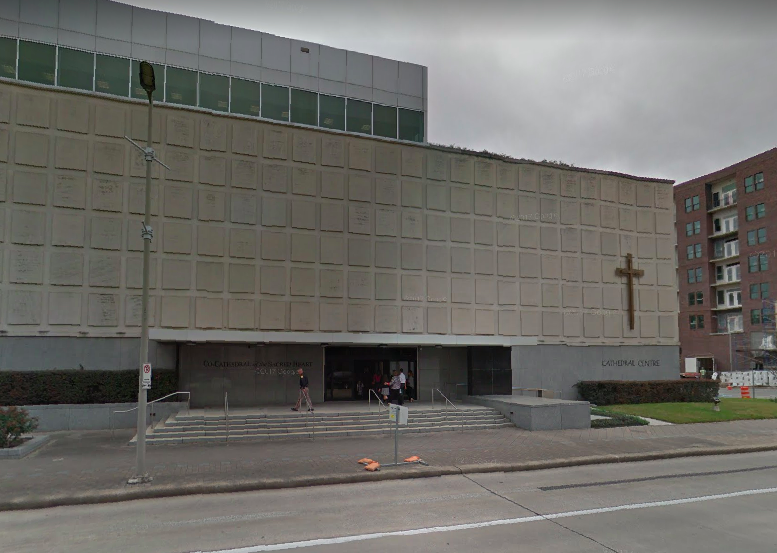 State and local law enforcement officers in Texas searched the offices of the Archdiocese of Galveston-Houston on Wednesday in hopes of finding records relating to clergy sexual abuse.
At least 50 investigators from the Montgomery County District Attorney's Office, Texas Rangers and the Conroe Police Department searched the "secret archives" of the diocese in downtown Houston, news station KHOU reported.
The district attorney's office said investigators were searching for records dealing with Father Manuel LaRosa-Lopez, who was charged in September with four counts of indecency with a child. Armed with a search warrant, investigators aimed to look at confidential documents the archdiocese held at its chancery and secret archives.
"This is not a search warrant against the Catholic Church," Montgomery County District Attorney Brett Ligon said. "It's a search warrant to get evidence about [LaRosa-Lopez]."
In a statement, the archdiocese noted that "secret archives" was a church term "pertaining to confidential documents kept in a secure manner for the protection of the privacy of individuals—not unlike medical records."
Ligon told the Houston Chronicle that authorities were searching for records, including employment or disciplinary action, that could help with the investigation.
The district attorney said that he spoke with Archdiocese of Galveston-Houston Cardinal Daniel DiNardo and that he was cooperating with the investigation. The archdiocese confirmed that it was fully cooperating with the probe.
"The Archdiocese of Galveston-Houston continues to cooperate, as we have since the outset, with this process. In fact, consistent with Cardinal DiNardo's pledge of full cooperation, the information being sought was already being compiled," the archdiocese said in its statement. "Pending additional information or developments, the Archdiocese will have no further comment on this outgoing investigation."
Ligon noted that the archdiocese was not as open as he would have preferred, KHOU reported. He said he had to get attorneys and a search warrant involved in order to gain access to the documents.
"We're treating the Catholic Church the same way we treat a bank that has records, the same way we treat a criminal enterprise," Ligon said.
LaRosa-Lopez was arrested on September 11 on four counts of indecency with a child for alleged sexual misconduct as far back as 1998. The alleged abuse, which targeted a boy and a girl who attended the Sacred Heart Catholic Church in Conroe, Texas, lasted at least three years, the Houston Chronicle reported.