Authorities Suspend Treehouse Evictions Following Journalist's Death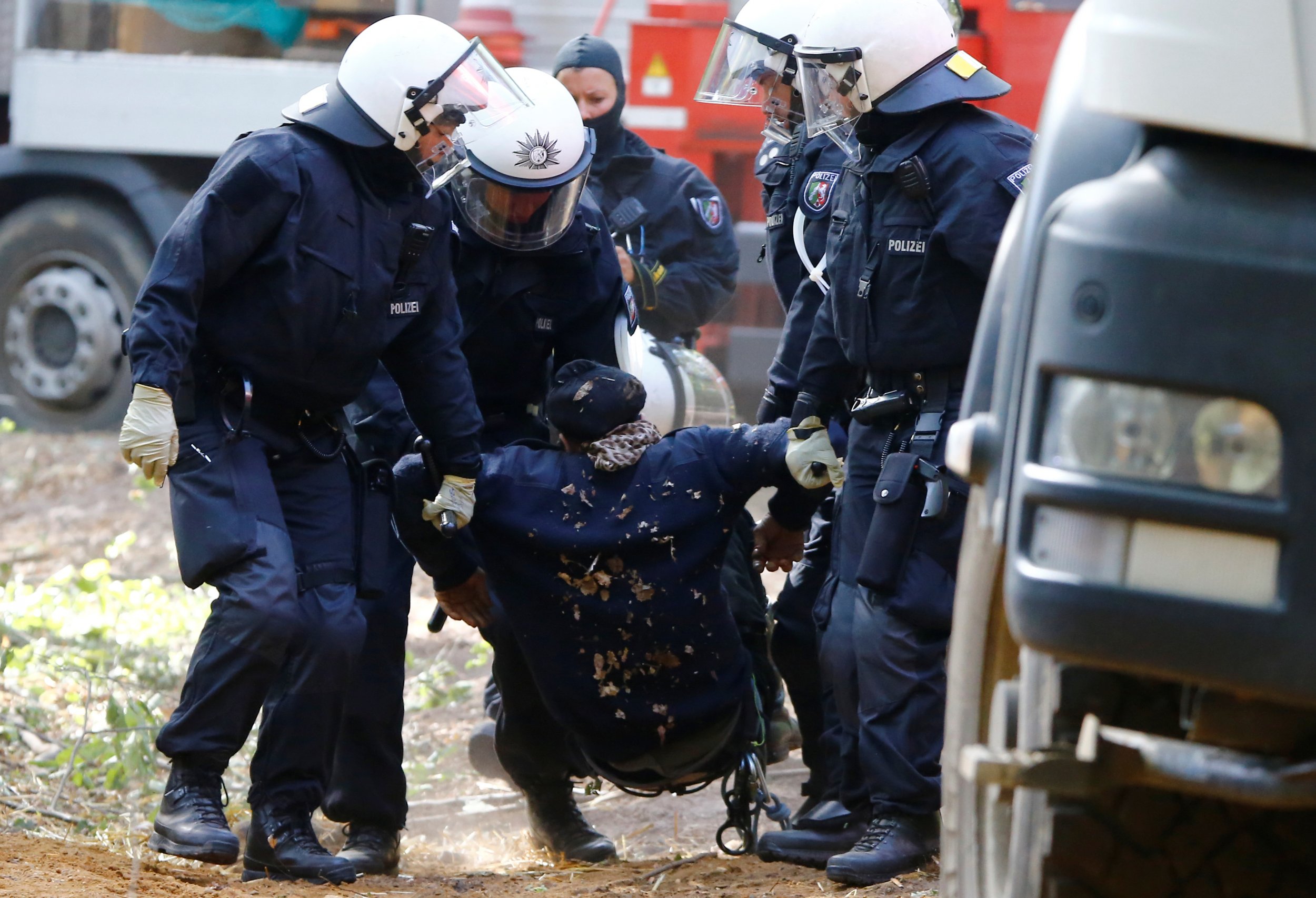 German authorities have suspended the evictions of treehouses occupied by anti-coal activists in the ancient Hambach Forest after a journalist died when he fell from a bridge connecting two of the houses, reported France 24.
"We simply cannot continue as if nothing has happened," Herbert Reul, the North Rhine-Westphalia Regional Minister told a press conference on Wednesday evening.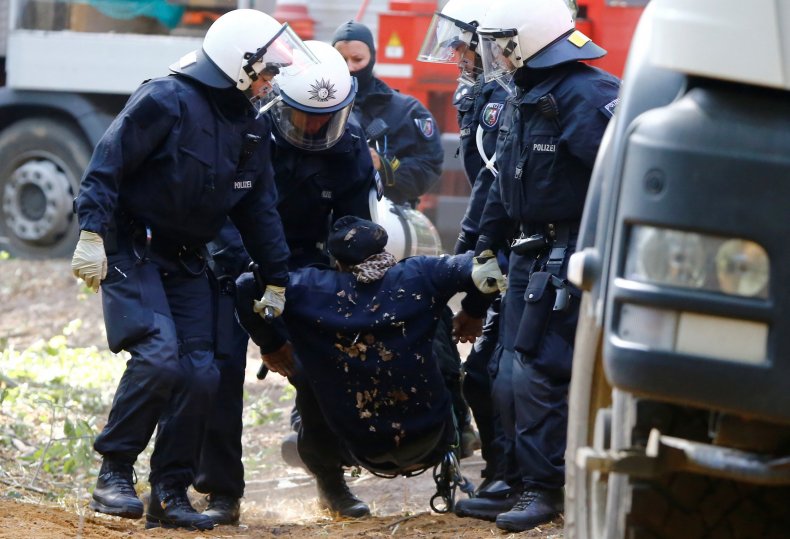 German authorities say that the man succumbed to his injuries after falling 45 feet. Police said that the journalist's death was a "tragic accident" and not "related to the ongoing evacuation work," which began last week. Deutsche World noted authorities provided the man with first aid before transporting him to a hospital using a helicopter.
"A friend who has accompanied us as a journalist for a long time in the forest fell today from a suspension bridge over 20 meters high in Beechtown and died," said a statement from a website of the forest activists, according to The Local.
Protesters have been living in the 12,000-year-old forest for years in an attempt to keep German utility company RWE from clearing the land in order to expand coal-mining operations, CNN said. Hundreds of police officers moved into the forest last week to begin clearing it out after authorities deemed it not suitable to live in because of a lack of access routes for emergency services, Deutsche World said.
Some 4,000 activists, some carrying saplings to plant, marched toward the forest on Sunday to support the protesters living in the treehouses. Police arrested 34 activists who were mostly hiding in trees and underground tunnels.
"We are protesting against the coal mining. The coal mining is probably the most sh***y way to produce electric energy. It has the most CO2 emissions, and today we are planting new trees to extend the forest instead of killing it down," one protester said, according to Euronews.
RWE has cleared a majority of the forest but said that it has compensated for its actions by planting more than 10 million trees. The company met with protestors last week, explaining that "this year's clearing measures are necessary to maintain opencast mining operations and coal extraction over the next two years," according to a statement by the utility. Despite the meeting, an agreement was not reached.
"This dialogue was important to us. In our view, the law doesn't just provide a safe compass for companies, but the rules of the game also apply to civil society and must be followed. There is no room for agitation and violence within these boundaries," Dr. Rolf Martin Schmitz, the CEO of RWE said, according to the statement.
Authorities Suspend Treehouse Evictions Following Journalist's Death | World