Authorities Warn About Rental Scams After Woman Loses $5K From Fake Zillow Listing
A Texas woman was scammed out of over $5,000 after applying for a rental home in Austin, prompting warnings from the Better Business Bureau (BBB) to be careful who you give money to.
Michelle Deloach told KXAN-TV that she and her boyfriend spent weeks searching for a place to rent in Austin, and they jumped at the chance to move into the home they found on Zillow.
"Things in Austin go like that. So we thought, 'We love this house, let's jump on it," Deloach told KXAN.
Believing the Zillow rental listing was exactly what they needed, Deloach and her boyfriend said they acted quickly. She told KXAN they communicated solely by email with the landlord, and used Apple Pay to wire over the security deposit, dog deposit and first month's rent.
Deloach told KXAN everything seemed fine until they tried to pick up the key from the owner, who did not show up to meet them or respond to her messages. Deloach said she then determined that the lease agreement given to her by Zillow was fake, though it had the actual property owner's name on it.
"Clearly he just forged it," Deloach told KXAN of the lease agreement.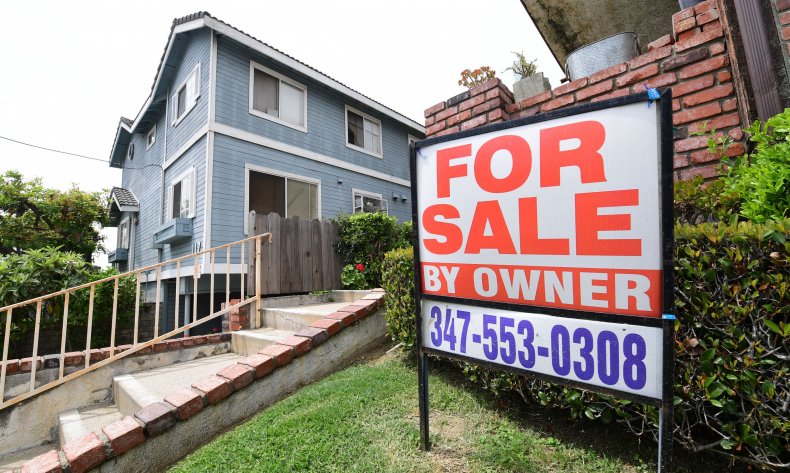 Zillow told KXAN in a statement that the company "goes to great lengths to police activity and fully informs our users of the existence of scams and how to protect themselves," they said.
"Our customer support team monitors activity on the site in a number of different ways and if a rental listing is found to be fraudulent, it is immediately removed from Zillow," the company added.
Jason Meza, the BBB's regional director, told KXAN this is a growing trend in areas like Austin where many people are moving.
Watching for potential scams like the one Deloach experienced — which cost her a total of $5,200 — "It should be on the top of every mind for everyone looking for a rental right now."
Zillow has since removed the listing from the website, though Deloach filed a police report and a BBB complaint, she has not received her money back.
"What was supposed to be an exciting time has now become a huge nightmare," she told the tv station.
The FBI recommends the following tips for how to watch out for scammers.
Only deal with landlords or renters who are local
Be suspicious if you're asked to only use a wire transfer service
Beware of e-mail correspondence from the "landlord" that's written in poor or broken English
Research the average rental rates in that area and be suspicious if the rate is significantly lower
Don't give out personal information, like social security, bank account, or credit card numbers