Authorities Warn of Drug-Laced Candy This Halloween, But Some Say the Threat is Overhyped
Wisconsin authorities are warning residents to look out for "meth candy" this Halloween, WISC reported.
"This is something new that we haven't seen before, but the influx of methamphetamine into our area has grown tremendously over the past couple of years," wrote Sheriff Nate Dreckman of Grant County, Wisconsin in a Facebook post.
Dreckman warned not only of meth candy, but sweet treats laced with other drugs, such as THC, the active ingredient in marijuana. People are being asked to report any Halloween candy that seems suspicious.
Tainted candy sounds like an urban legend, a story told to frighten both children and their parents. Some folks on Twitter don't believe people are putting drugs in Halloween candy for one simple reason: drugs cost too much.
Sydney Richardson tweeted that "nobody is willingly going to waste their drugs and put it in ya kids candy."
Actress Shalyah Evans flipped things around with her tweet, imploring grown-ups to check their drugs for candy.
"As a kid, my grandma said to check my Halloween candy for drugs," tweeted @alohar4i. "Do people really waste money like that? Cause I could use a computer desk if you wanna waste a couple hundred on me."
But according to news outlets and law enforcement agencies, candy laced with drugs makes its way around neighborhoods every Halloween.
A substance believed to be heroin was found at a Trunk or Treat October 28 at the Family Success Center in Middle Township, New Jersey. WPVI reports the woman who found the substance knew something was off when she discovered the plastic bag.
"I looked at it twice and I said, 'Wait, this is not candy,'" the woman said.
Police in Neptune Beach, Florida confiscated bags of drug candy during an October 14 traffic stop. WOKV reported that a search of the vehicle turned up 536 grams of gummy candies laced with THC, along with other drugs and paraphernalia.
Whether the candy was meant to be distributed to children on Halloween is unknown.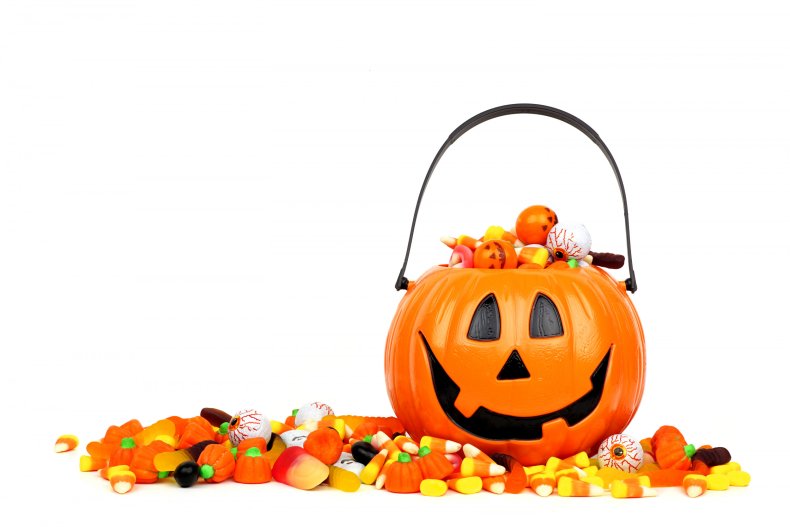 Meth candy in the form of Sour Patch Kids was discovered in November 2018 in the town of Aloha, Oregon. After parents reported feeling ill after eating some of the candy, field tests discovered traces of methamphetamine. The bags appeared to be fully sealed, said a press release from the sheriff's department.
Braylen Carwell, a five-year-old from Galion, Ohio, began having meth-related seizures after returning from an evening trick or treating in 2018.
"The left side of his face was just droopy and then he fell and then he couldn't move his left arm. And he didn't know where he was, he didn't know what he was doing," said Carwell's mother, Julia Pence, to WSYX.
Carwell allegedly only ate a couple of pieces of candy, after which he began playing with a set of fake vampire fangs.
While methamphetamine was the cause of the boy's reaction, his Halloween candy was not the source. WJW reported that the boy's father, Cambray Carwell, was arrested for evidence tampering and possession of drugs.
Investigating officers discovered drug paraphernalia in the family's apartment, along with marijuana and suspected methamphetamine. Local police issued a statement saying while they weren't sure exactly how the younger Carwell consumed the meth, "we are extremely confident that he did not ingest any candy from Trick or Treat that was tainted."
While drug candy does exist, the odds of it winding up among your child's treats seems low. However, checking the Halloween candy children bring home is still a good idea, experts say. Be aware of discoloration or any sign of package tampering. Unwrapped items should be avoided, as should baked goods unless you know and trust the person who made them. If any piece of candy makes you doubt whether or not it is any good, get rid of it.