Authors of Anti-Lockdown Great Barrington Declaration Suggest COVID Could Be Over in 2 Months With Vaccine
The authors of the Great Barrington Declaration, a petition calling for an end to COVID-19 lockdowns, suggested that the world could return to a state of normalcy in "two months" if "we use the vaccine correctly."
While appearing on Monday's airing of The Megyn Kelly Show podcast, two of the declaration's co-authors Martin Kulldorff, a professor of medicine at Harvard University and Dr. Jay Bhattacharya, a professor at Stanford University Medical School, were asked about the recent news of a COVID-19 vaccine and if it could help the people return to their normal lives, with no social distancing measures and ending the wearing of face masks.
"I think if we use the vaccine correctly we can get back to normal within two months," Bhattacharya said. "Let's say, if we have 50 million people vaccinated, who are at the highest risk, at that point we can open society up."
He continued, "the logic is that the harm from the lockdown to the rest of society is worse than the disease and the people who are vaccinated are protected. I think we can get back to normal in two months."
Bhattacharya also noted that if we continue to follow the current policy of lockdowns to mitigate the spread of the virus, "we will be doing this for another year or two."
Kulldorff then chimed in on the question and said, "I agree with that. Schools should open immediately, but then after all the people have been vaccinated and their caretakers then all the people can also go back normal, hopefully about in a couple of months."
The comments from both Bhattacharya and Kulldorff come as several COVID-19 vaccines await emergency use authorization from the U.S. Food and Drug Administration, following promising news in regard to their efficacy.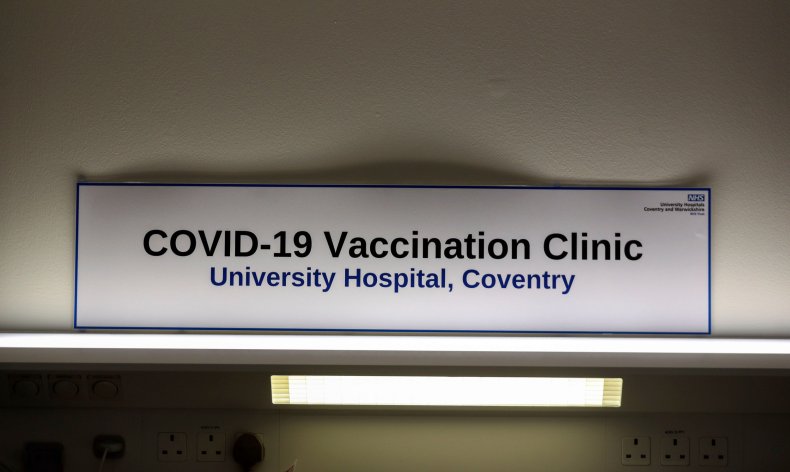 The first vaccine that will likely receive this emergency use authorization is produced by Pfizer and the German biotech company BioNTech, who have said that they expect to produce 50 million doses in 2020 and 1.3 billion in 2021. With more than 330 million people in the U.S. it is unlikely that the vast majority will be inoculated at once, which has prompted the Centers for Disease Control and Prevention (CDC) to issue guidelines for who the vaccine should be given to first.
Meanwhile, another vaccine manufacturer, Moderna, said last week that it expects to produce 100 million to 125 million doses of its vaccine in the first quarter of 2021. The company stated that 85 million to 100 million of those doses would be available for the U.S.
On December 1, the CDC's Advisory Committee on Immunization Practices voted to recommend that front-line health care workers who are considered high risk and residents of long-term care facilities, should receive the vaccine first.
The recommendations outlined by the CDC would focus vaccinations around 21 million health care workers and roughly 2 million U.S. residents currently in a long-term care facility or nursing home.
The White House's Operation Warp Speed previously stated that it expects 20 million Americans to receive the vaccine by the end of 2020, but if Pfizer is able to produce the expected 50 million doses, Bhattacharya and Kulldorff's prediction of when Americans can return to a sense of normalcy could prove true.
Great Barrington Declaration was drafted by the American Institute for Economic Research, a libertarian organization.
In an email sent to Newsweek, Kulldorff wrote, "The current lockdown strategy has led to many excess deaths, both from COVID-19 and from the collateral damage on other health outcomes. A focused protection strategy, as outlined in the Great Barrington Declaration, would minimize disease and mortality by better protecting older and other high risk people while letting the young live near normal lives."
The email continued, "Priorities include less staff rotation and more frequent testing in nursing homes, prioritizing the elderly for vaccination, and the immediate opening of all schools and universities for in-person teaching."
Newsweek reached out to Bhattacharya and Dr. Anthony Fauci for comment but did not receive a response in time for publication.