Whooping Cough Vaccine Does Not Increase Likelihood of Autism in Babies, New Research Says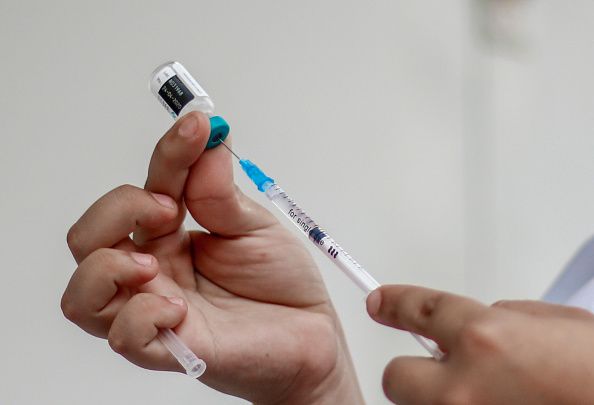 Although whooping cough, a deadly respiratory disease, is preventable by vaccine, some mothers push back against getting the shots because they fear it can cause autism in their unborn children. New research, however, shows that Tdap, the vaccine administered to pregnant women to protect their babies against whooping cough and other diseases, does not increase the odds that a child will be born with autism. The findings were published on Monday in Pediatrics, nearly two months after an infant in California died from the infection. The authors wish to inform parents that the risks of going without the vaccination are too great to ignore. "With waning immunity against pertussis in the United States, it has become very important for pregnant women to be immunized against pertussis. It is an immunity they pass on to their unborn baby," Tracy Becerra-Culqui, a postdoctoral research fellow with Kaiser Permanente Southern California's Department of Research & Evaluation and lead author of the study, said in a statement.
Whooping cough is a bacterial infection of the respiratory tract that is highly contagious and especially dangerous for newborns. It causes uncontrollable coughing, which can make it difficult to breathe. Typically, infants who die from the disease contracted it because they did not receive a vaccination, Dr. Anthony Fauci, director of the National Institute of Allergy and Infectious Diseases at the National Institutes of Health, told CNN.
In the Kaiser Permanente study, researchers looked at data from more than 80,000 children born over a four-year period. They also analyzed electronic health records from 15 hospitals and about 220 medical offices in Southern California. The study looked at the autism diagnoses of children born over a four-year period and found no link between autism and the vaccine.
The results showed that the rate of autism in children whose mothers were given the vaccine was 1.5 percent, while it was 1.8 percent in the unvaccinated group. The researchers hope this new data will dispel myths that the whooping cough vaccine is connected to an autism diagnosis.
"The link between vaccination and development of autism has been refuted by many rigorous scientific investigations. Unfortunately, the misconceptions still generate concerns," the paper's senior author, Hung Fu Tseng, of the Department of Research & Evaluation, said in a statement.