The World's Greatest Auto Disruptors 2022
---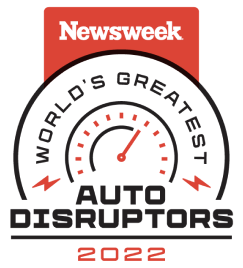 Newsweek's Auto Disruptors Awards honor the boldest thinkers in the automotive industry. The six awards span the breadth of the autos world from engineering to manufacturing and leadership.
featured stories
The Auto Disruptors Making the Cars of the Future Today
04/13/2022
These visionaries and innovators are expanding the possibilities of what a car can be and leading the auto industry into the digital future.
Auto Disruptors: Six Innovators Shaking Up the Industry
04/13/2022
Introducing our inaugural list of visionaries and pioneers who are transforming the auto industry. And the winners are...