Automakers Race to Reduce Carbon Footprint as EV Sales Increase
Automakers around the world have been promising more efficient, electrified and smarter vehicles, and now they're arriving at a rapid pace. Increasing fuel economy is only one piece of the puzzle. The industry is taking a top-to-bottom approach to reducing their carbon footprint and automakers like Polestar, Ford, Honda, General Motors and Bentley are already well on their way.
As it readied the updated Polestar 2 high-riding hatchback for the new model year, the company took a hard look at how it makes vehicles, and what it can do to lessen the environmental impact. It found changes in the sourcing of its aluminum and is using blockchain traceability to keep track of other sensitive materials.
"We have revisited materials and processes that go into making Polestar 2, introducing updates that reduce the climate impact and increase material traceability of this award-winning car," said CEO Thomas Ingenlath in a press release. "These are important additions to how we can improve cars over their lifetime – not just with functionality and design updates but addressing sustainability and carbon footprint as well."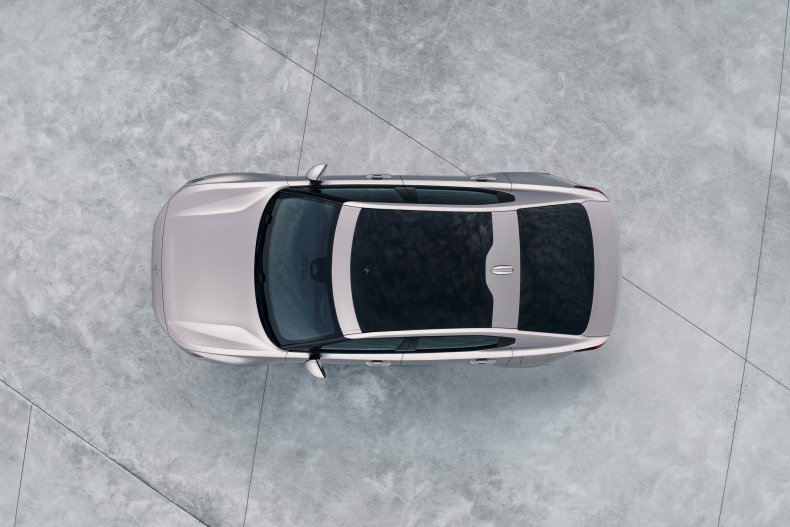 The design too takes carbon footprint into account. Every year Polestar increases its use of renewables and recyclables. The company always includes a vegan upholstery option for buyers and even its Nappa leather is more sustainable than in the past.
"We require that all leather used in Polestar products must live up to the strictest standards on animal welfare and the Five Freedoms, alongside being fully traceable and chrome-free," continues Fredrika Klarén, Polestar's head of sustainability, in a release. "A new leather supplier, Bridge of Weir, meets our requirements."
The Five Freedoms of animal welfare is a code that states that animals should have freedom from hunger and thirst, freedom from discomfort, freedom from pain, injury and disease, freedom to express normal and natural behavior and freedom from fear and distress.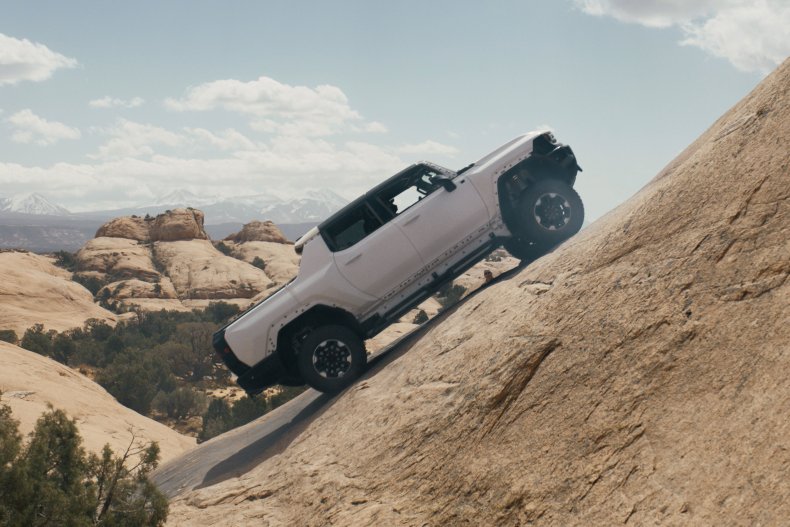 General Motors, in addition releasing electric vehicles (EVs) like the Blazer SUV, Hummer EV truck and SUV and Silverado pickup, is planning to power its Spring Hill Manufacturing location entirely by solar energy, beginning late this year. It made the announcement in 2020 saying the project will increase the company's use of renewable energy to more than 50 percent by 2023.
"Our commitment to renewable energy is part of our vision of a world with zero emissions," said Dane Parker, GM chief sustainability officer during the announcement. "We're committed to using our scale and relationships to increase renewable energy demand and availability."
The Spring Hill facility spans 2,100 acres, 700 of which are dedicated to farming, with another 100 as a wildlife habitat.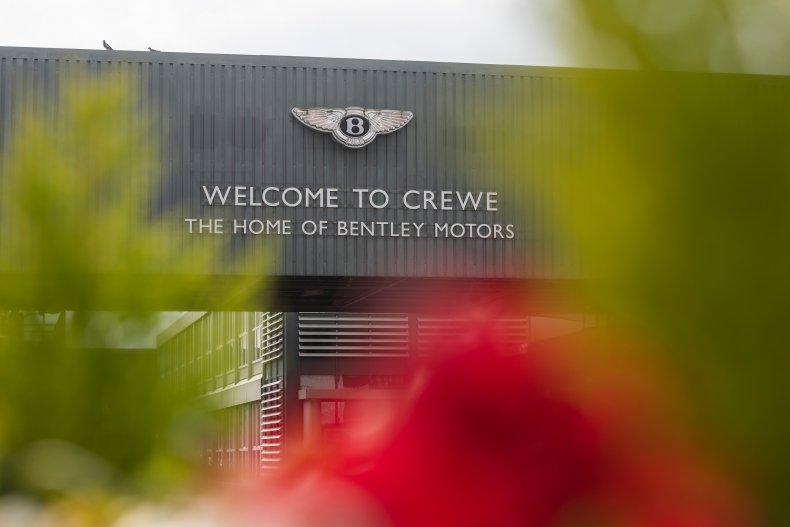 Over in Crewe, England, Bentley has been using a rainwater harvesting system for the past few years with great impact. The system provides 1,800 liters of water per day as the company aims to be the most sustainable luxury automaker.
The system has a capacity of 20,000 liters, which it filters, pumps and pressurizes to supply appliances. Over the past 22 years it has reduced Bentey's water usage by 89 percent.
"Our efforts on water usage reduction over a long period is remarkable, continuing to find new and innovative ways of protecting the environment," said Peter Bosch, Member of the Board for Manufacturing in a press release. "With the installation of this new system, we will be able to further reduce the demands that our business places on the mains water supply, while doing so in an environmentally-aware manner."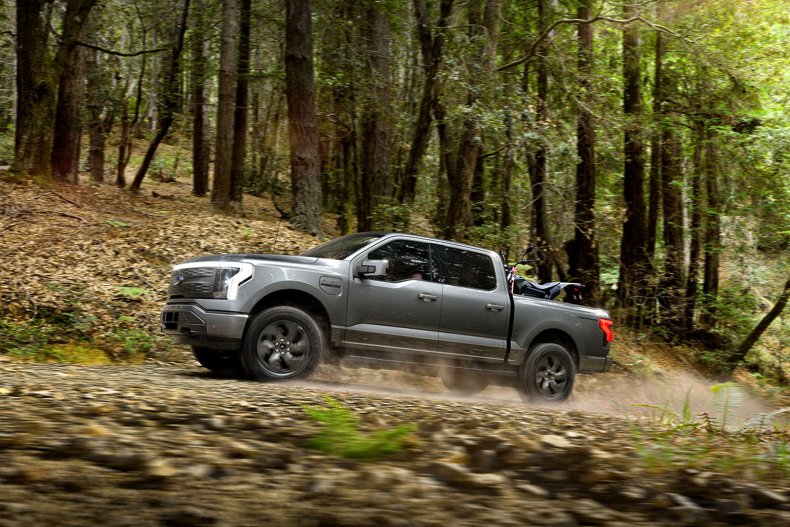 Ford Motor Company introduced BlueOval City last year, a new plant in Tennessee that will build the Ford F-150 Lightning and new batteries. The company is investing $5.6 billion on the Stanton campus, which will create about 6,000 new jobs. The location uses geothermal, solar and wind power to operate.
Ford is working with Redwood Materials on closed loop battery recycling, which is a key bottleneck of the electric vehicle lifecycle.
Additionally it just won an award from the Environmental Protection Agency for achievements in water recycling at its Louisville Assembly Plant.
"This is a transformative moment where Ford will lead America's transition to electric vehicles and usher in a new era of clean, carbon-neutral manufacturing," said Ford Executive Chair Bill Ford. "With this investment and a spirit of innovation, we can achieve goals once thought mutually exclusive – protect our planet, build great electric vehicles Americans will love and contribute to our nation's prosperity."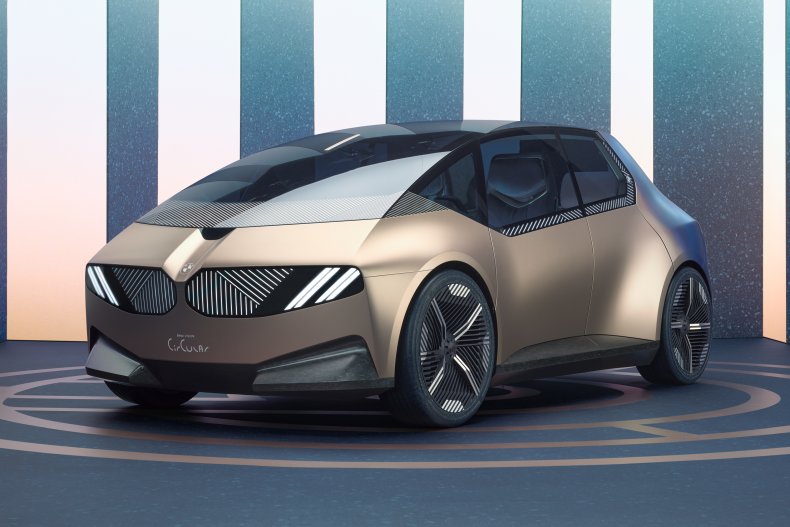 BMW's recent concept debuted at IAA, the world's largest mobility trade show, and focused on long-term sustainability efforts the automaker is working on. The i Vision Circular concept, a predictive model for 2040, was built almost entirely from recyclable materials. The four-seater EV used a solid-state battery for power, which BMW, Ford and others are working to make a reality en masse.
Currently, BMW Group vehicles are manufactured using nearly 30 percent recycled and reused material. The new approach will gradually increase that to 50 percent.
"The BMW i Vision Circular illustrates our all-encompassing, meticulous way of thinking when it comes to sustainable mobility. It symbolizes our ambition to be a pioneering force in the development of a circular economy," explained Oliver Zipse, Chairman of the Board of Management of BMW AG in a release.
"We lead the way for resource efficiency in production and we are seeking to extend this status to all stages of the vehicle life cycle. This is a question of economic sustainability too, as the current trend in commodity prices clearly shows the financial consequences in store for any industry that is reliant on finite resources."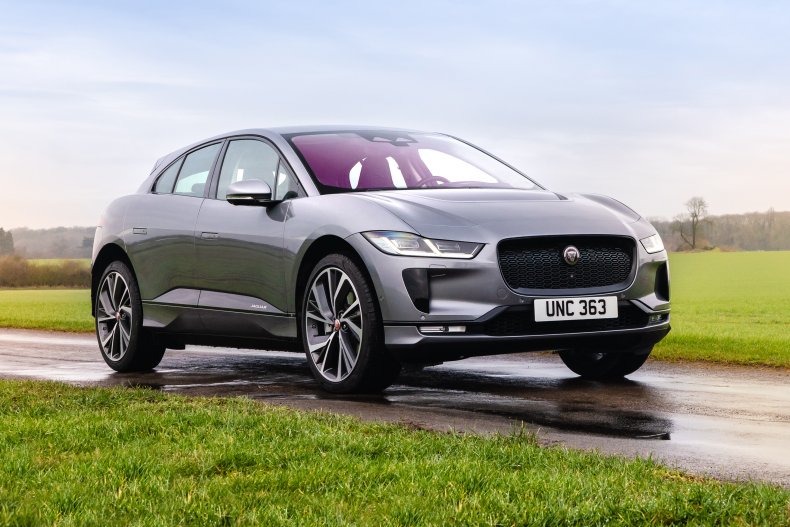 Ford isn't the only company looking into battery recycling. Jaguar is using its old i-Pace batteries for energy storage at Formula E races and Toyota has been sending its old Camry Hybrid batteries to Yellowstone National Park to store solar energy since 2015.
Going green isn't just for passenger vehicles. Luxury brand Aston Martin said this week that it will be accelerating its RacingGreen initiative to reduce its manufacturing emissions to zero by 2030. That goes along with a 30 percent reduction in supply chain emissions.
RacingGreen is a timeline of Aston's plans. It starts with bringing its first hybrid to market by 2024. Next comes an EV by 2025. In 2026 it will begin phasing out internal combustion vehicles and by 2030 its whole portfolio will be electric.
The company has already made great progress, with a 44 percent reduction in emissions for its UK operations between 2020 and 2021. It has been using 100 percent renewable energy at those plants since 2019. At its Wales site, where the DBX is made, the company is adding 14,000 solar panels, capable of delivering 20 percent of the plant's needs alone.
"Aston Martin is accelerating. We are transforming our business and believe that now is the time to challenge ourselves to make a bigger difference, to become a world-leading sustainable ultra-luxury business," said Tobias Moers, Chief Executive Officer of Aston Martin Lagonda in a release.
"While embracing electrification, we believe our sustainability ambitions must be broader than just producing emissions-free vehicles, and want to drive sustainability principles across our entire business, with a team representative of society proudly producing responsible products with a reduced environmental impact and making a positive contribution to the communities where we operate."
The road map to a more sustainable future has been drawn, and it looks green.