Your automatic braking system may not work as advertised after dark. A new study by the Insurance Institute for Highway Safety (IIHS) finds that automatic emergency braking (AEB) systems are not preventing crashes in dark conditions at the same rate as daytime conditions.
While AEB systems are effective at reducing the rate of pedestrian crashes with injury by 30 percent in daytime, IIHS found that the rate of crashes in darkened conditions is the same whether a vehicle is equipped with AEB or not.
"This is the first real-world study of pedestrian AEB to cover a broad range of manufacturers, and it proves the technology is eliminating crashes," IIHS vice president of research Jessica Cicchino said in a press release. "Unfortunately, it also shows these systems are much less effective in the dark, where three-quarters of fatal pedestrian crashes happen."
Since 2009, pedestrian crash deaths have risen 51 percent. 6,205 pedestrians were killed in 2019, which represented nearly a fifth of that year's traffic fatalities.
That year, about 76,000 pedestrians were injured in vehicle crashes.
For the study, 1,500 police-reported incidents involving 2017-2020 model-year vehicles from a variety of manufacturers. Of those, the IIHS was able to discern detailed information about lighting conditions, speed limits and crash configurations in 650 cases.
In daylight, they found that pedestrian AEB lowered the odds of a pedestrian crash by 32 percent. In areas with artificial lighting at dawn, dusk and nighttime, those odds were 33 percent lower.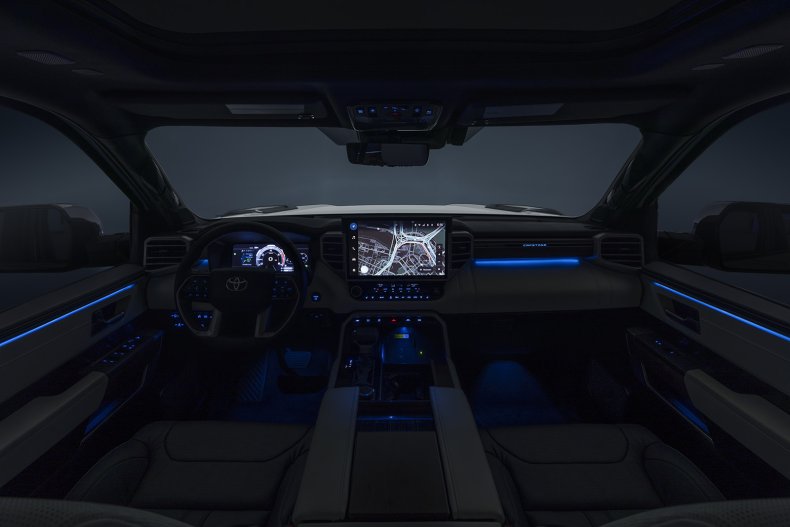 On roads with speed limits of 25 mph or less, pedestrian AEB was associated with a 32 percent decrease in the chances of a pedestrian crash. On a road with 30 to 35 mph speed limits, there was a 34 percent decrease.
There was no such association on roads with 50 mph or higher speed limits or when the vehicle was turning.
Many automakers have pedestrian detection systems built into their standard safety packages.
Depending on the vehicle and trim, Toyota's Safety Sense comes with a pre-collision system with pedestrian detection, which is designed to automatically brake if the driver doesn't take action.
The system also has cyclist detection, though only in daytime conditions.
Volvo also uses a collision avoidance system in its safety suite, saying on its website that "pedestrians and cyclists moving in the same direction of the car can be detected under certain speeds and in certain conditions..."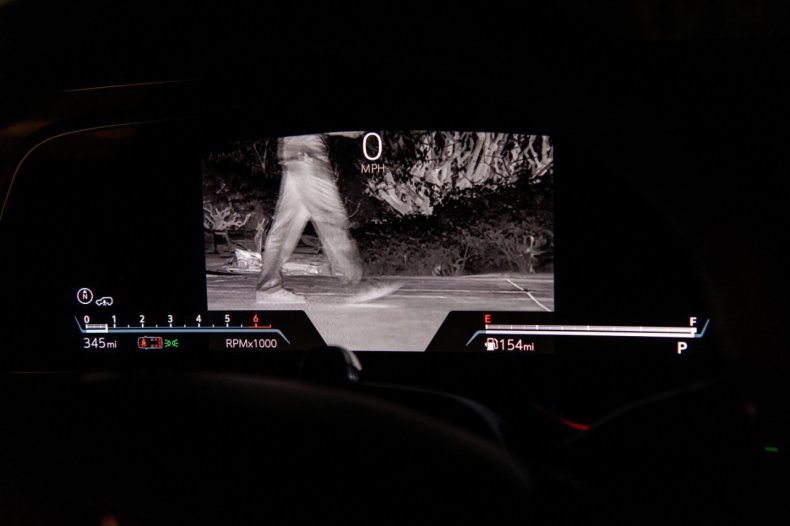 General Motors' Night Vision technology uses a front-mounted camera to display an infrared view of what's in front of you above the gauge cluster. The feature is currently available as an option on the 2022 Cadillac Escalade, XT5 and XT6.
The IIHS says that it is currently developing a nighttime test to address the issue and will launch nighttime ratings for AEB systems later this year.