Automatic Stimulus Checks? White House, Senators Weighing Economic Triggers for Future Relief
In an effort to safeguard against any future recessions, senators and the White House are considering setting up automatic relief for the next time the economy takes another significant dip.
On Tuesday, the Economic Security Project briefed 50 staff members from the Senate Finance Committee on automatic stabilizers, which would tie the issuance of expanded unemployment payments and stimulus checks to the state of the economy. The organization also had conversations with President Joe Biden's administration and is hopeful the measure will be included in the final draft of either the American Families Plan or the American Jobs Plan, Biden's next big legislative push.
"They understand that this is smart policy and good politics," Adam Ruben, director of the Economic Security Project, told Newsweek, in reference to the Biden administration. "Putting in place these kinds of triggers would smooth out the recovery and no one is left at the mercy of Washington gridlock in future recessions."
Congress' quick passage of the CARES Act and issuance of $1,200 stimulus checks at the start of the pandemic gave way to partisan politics that delayed another round of direct payments for nine months. Without Democrats using reconciliation to pass the American Rescue Plan, Congress may never have agreed on another relief package in 2021. But with automatic stabilizers in place, there'd be no partisan politics because there'd be no negotiations.
"I think [automatic stabilizers] would have made a big difference. The recovery has been so uneven," Ruben said, nothing that poverty rates rose and fell as payments were issued.
Automatic stabilizers are often tied to unemployment rates. In this case, Ruben's pushing for a two-pronged plan that would issue broad or targeted payments based on the state of unemployment.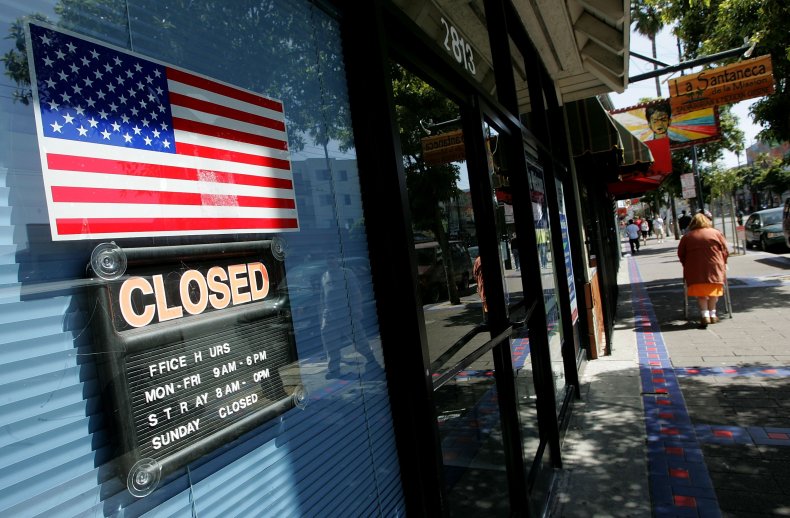 When unemployment is very high, as it was in March 2020, payments would be sent out to a broad swath of people. As it drops, payments would become more concentrated on lower-class and working-class communities, who were adversely affected by the pandemic recession.
As relief measures go, stimulus checks and unemployment insurance aren't cheap fixes to the economic problems plaguing America during the pandemic. The three rounds of stimulus checks alone cost more than $850 billion, and Republicans have voiced opposition to the level of spending that Congress has put into pandemic relief.
Automatic stabilizers that send out targeted payments as the economy improves is a way to keep the cost "more manageable," Ruben said.
The White House has backed automatic stabilizers for unemployment insurance and Vice President Kamala Harris supported recurring payments while still a senator, a backing that helps fuel Ruben's optimism about the proposal's future. A Change.org petition that was started last year—and which calls for $2,000 monthly payments—has also gathered more than 2 million signatures. Ruben said payments triggered by the automatic stabilizer should be at least $1,000, but that the real focus should be on the frequency.
"Whether it's $1,000, $1,200 or $2,000, people spend that money ... it lasts people a couple of months at most," Ruben said. "The important thing is the regularity of it—that people know another one is coming and they can keep their heads above water."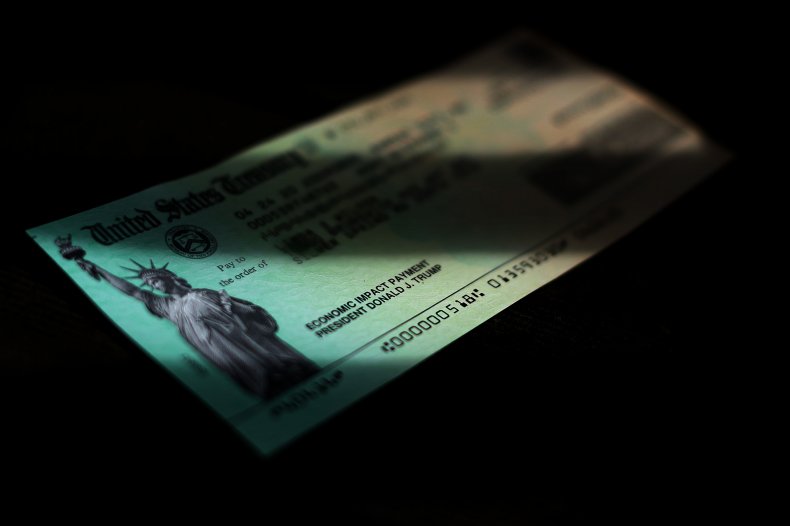 At least 21 Senate Democrats are on board with the measure and they sent Biden a letter expressing their support in March. Among the signatories was Senator Ron Wyden, the chair of the Senate Finance Committee; as he could be helping to craft the American Families and Jobs plans, Ruben sees his championing of the measure as "really valuable."
However, it's unclear if the automatic stabilizers could become law even if they get the White House's blessing. Their most likely pathway to passage would be if they're included in legislation that Democrats look to pass by way of budget reconciliation, a legislative process that is not subject to a filibuster. That means that instead of needing 60 votes to move forward, Democrats can pass legislation with a simple majority of 51 votes, which the caucus has if it's unified.
Without reconciliation, Democrats would need the support of at least 10 Republicans and it's unclear if they'd sign onto the concept of automatic direct payments.
The current economic downturn sparked memories of the 2008 recession, the last time the government sent direct payments to Americans. It's generally agreed upon that relief fell short of what was needed at the time and Ruben's urging legislators to not repeat the mistakes of the past.
"The lesson that we didn't do enough quickly enough was clear, but we didn't take any action and that memory faded," Ruben said. "We need to learn the lesson now and put those safeguards in without letting time go by, because memories fade."