Automatic Voter Registration Moves Closer to Reality in Another State, Despite Repeated Republican Opposition
Automatic voter registration is one step closer to becoming a reality for New Mexico residents after a bill was approved by lawmakers in the state's House of Representatives this week, despite multiple Republican attempts to amend it.
The legislation would automatically register residents to vote after they get a driver's license or state-issued identification card, unless they deliberately choose not to participate.
According to a report by the Las Cruces Sun-News, the proposal passed in the House by a 44-22 vote on Tuesday and is now headed to the state Senate. The bill was pushed through despite multiple attempts by Republicans to amend it.
GOP lawmakers raised concerns of ineligible people being added to the voter registration lists, including undocumented immigrants. Democrats insisted that protocols would be put into place to weed out potential voters who are ineligible. State election officials say they will review newly registered voters and remove those who are unqualified.
The argument follows that of President Donald Trump, who has repeatedly claimed that millions of people voted illegally in 2016. Trump has also claimed that during the 2018 midterm elections there were people who voted several times, sometimes by disguising themselves different clothing.
New Mexico Secretary of State Maggie Toulouse Oliver favors the proposal, telling reporters during a news conference this week that "when more eligible voters vote, our democracy wins."
If the measure passes in the Senate, New Mexico will become the latest state to have automatic voter registration laws. According to the Brennan Center for Justice, 15 other states and Washington, D.C., have approved similar laws.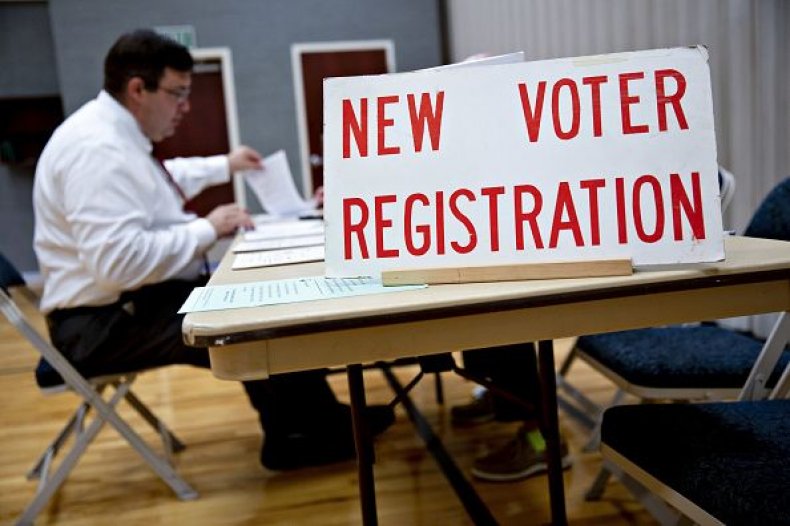 In 2018, Maryland, Massachusetts, Michigan, New Jersey, Nevada and Washington all approved bills to implement automatic voter registration.
Shortly after the 2018 midterm elections, Democrats said that the first thing they would do when they took back control of the House of Representatives in 2019 was remove obstacles to voting.
The proposal came after several accusations of gross voter suppression in states like Georgia and Florida during the elections.
House Democrats followed through on the promise in the unveiling of their first bill of the 116th Congress, which focused on sweeping anti-corruption measures. The legislation covers three main topics, including campaign finance reform, reforming government ethics laws and expanding voting rights.
The bill aims to create a new national automatic voter registration system, one that would ask voters to opt out rather than opt in. The proposal essentially works to ensure that more people will be signed up to vote in elections. It also would make Election Day a national holiday.
Senate Majority Leader Mitch McConnell called the bill to increase the number of American voters a "power grab."
"They're trying to clothe this power grab with clichés about 'restoring democracy'...but their proposal is simply a naked attempt to change the rules of American politics to benefit one party," he wrote in an op-ed published by The Washington Post.
His comments were met with backlash, especially from Democrats.
"An Election Day holiday WOULD be a power grab," Representative Ted Deutch of Florida wrote on Twitter as he shared a video of McConnell's speech. "It would be the American people grabbing power back from the wealthy special interests that dominate Washington because @senatemajldr & others prefer that it be hard to vote."