Automatic Voter Registration at Parole and Welfare Offices Proposed in New Jersey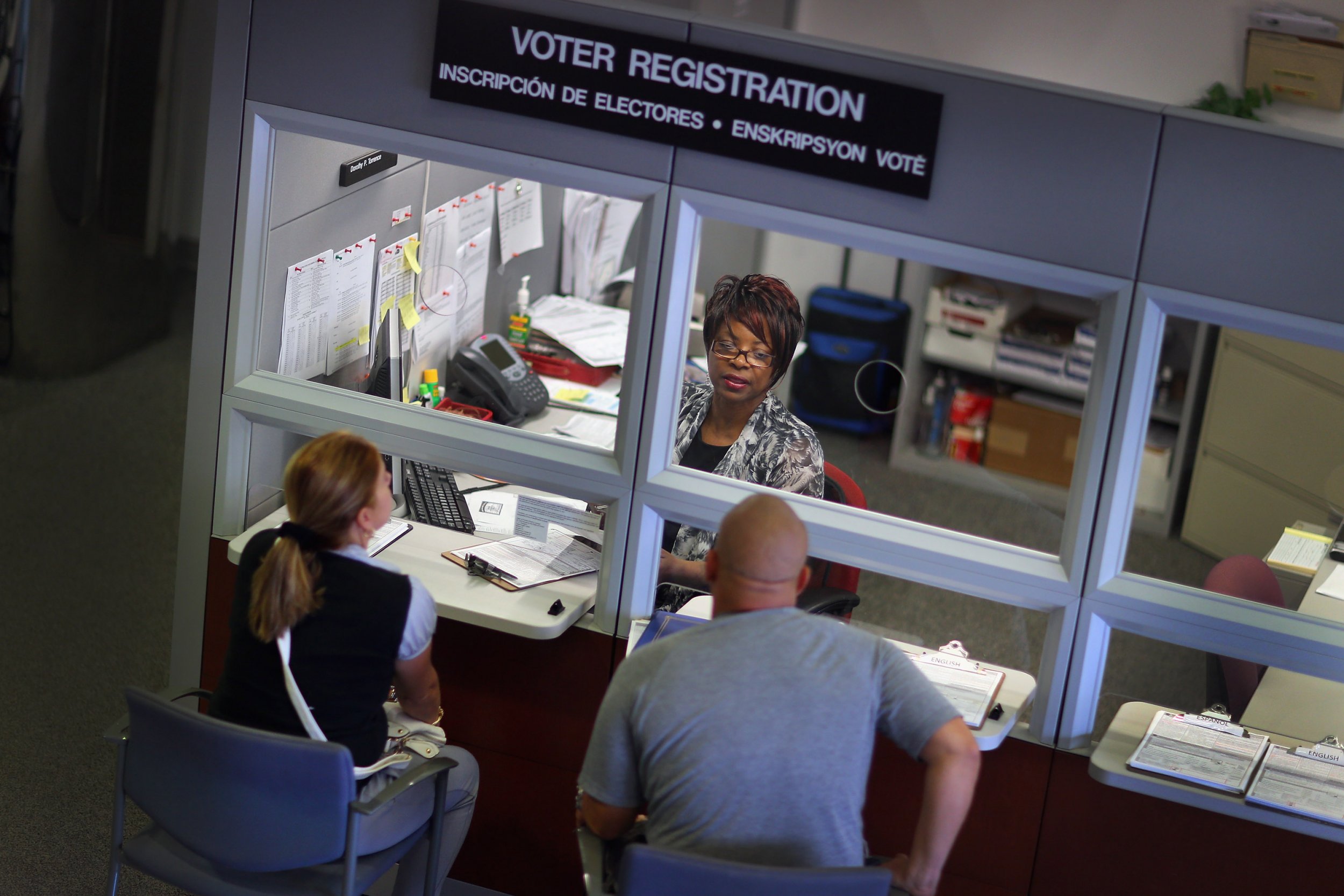 New Jersey may soon join the few states that allow automatic voter registration not just at motor vehicle offices, but at parole board, social services and welfare offices, and other state agencies.
An amendment to New Jersey's "motor voter" bill was approved by the state's Senate Budget and Appropriations Committee and the Assembly Appropriations Committee Thursday. It states that any agency that "already collects documents that would provide proof of eligibility, including age, citizenship, and residence address" can register a client to vote automatically following the same steps as motor vehicle offices, POLITICO reported.
Related: Even Liberal States Have Tough Voting Requirements Because Parties Like It
Among agencies included are those that focus on medical and prescription assistance, health services and the armed forces. The bill, which awaits final approval by the full Senate and Assembly, passed the committee level with little debate, but most Republican lawmakers oppose it.
Republican State Senator Samuel Thompson raised concerns over "the possibility of fraud" in voter registration the bill could create. "It does not address that at all," Thompson told POLITICO. "In fact it makes it even worse."
The law would create "chaos," Republican Assemblyman Harold Wirths told the committee. "It's very easy to register now," Wirths said. "If you can't take the initiative to simply check a box or care enough to register to vote, I don't think taxpayers should be subsidizing."
Analilia Mejia, executive director of New Jersey Working Families Alliance, which advocated for the amendment, told Newsweek it doesn't change the voter registration verification process but rather gives more people the opportunity to submit their information. "We have a safe system in New Jersey of verifying eligibility and this can only help increase voter registration and ultimately, I hope, participation," Mejia said.
The bill, sponsored by Democratic state Senator Joe Vitale, is expected to benefit Democrats, who control both Legislative chambers and the governor's office and outnumber Republicans by 900,000 voter registrations, according to POLITICO.
If the bill becomes law, New Jersey will join Illinois, Washington, Rhode Island and Alaska, which already allow automatic voter registration beyond motor vehicle offices. California, Colorado, Connecticut, Oregon, Vermont, West Virginia and Washington, D.C., allow automatic registration at motor vehicle offices, according to the National Conference of State Legislatures.
New Jersey's approval "would be a huge win in the first 100 days of a new administration," said Mejia, referring to Governor Phil Murphy, a Democrat.