Automation Can Lead to Layoffs, But It Doesn't Have To
No company can or should consider laying off people lightly.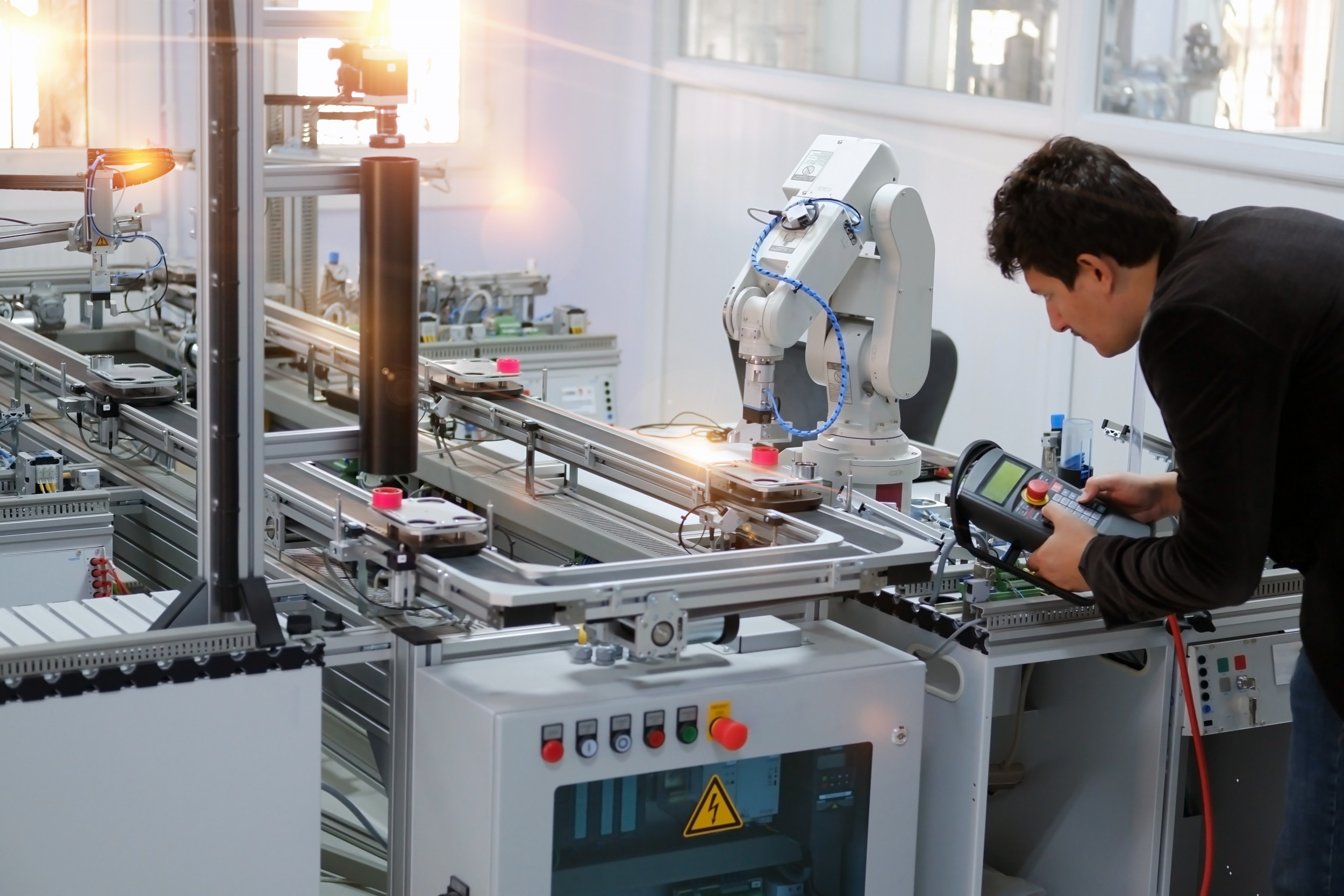 No company can or should consider laying off people lightly. Job loss can be traumatic, and the impact often extends far beyond immediate financial issues. Several studies have found job loss during general economic instability correlates with serious adverse effects ranging from mental health crises to marital instability. Sudden mass layoffs can also lead to reputation damage that tends to stick, especially with newer companies. A bad company image can make attracting and retaining the right talent later on more difficult. Moreover, with a recession still a possibility and rising inflation, laying off faithful employees can be difficult for any company.
At the same time, the tight market conditions and the global disruption of supply chains following the pandemic have only made automation even more prevalent. If anything, the vulnerability of human workers to viruses and their impact on productivity has only served to make large-scale robotics deployment more palatable. But how do you do what is likely best for your company without throwing away the employees who made it successful in the first place? One feasible solution is freezing the hiring of new employees. A more sustainable alternative could be to fuel your growth with people whose jobs have gone to automation. Most importantly, you need sustained growth to make the transition viable.
We're All Going to Automate
It's a fact that customer expectations and the drive to remain competitive will push all businesses to automate in some way. The rate at which each company and industry do this may vary, but surviving the economic downturn might mean integrating automation at the core of your operations. The key will be to find the balance between automation and growth in order not to leave your employees stranded. For instance, let's say you are automating 10% of your business processes, potentially leading to a 10% workforce reduction. The best way not to make those employees redundant is to grow your business by 10%.
It might even be prudent for companies to hold back on automating until commensurate growth rates can be realized (without hurting your competitive edge). This is easier said than done, and nearly every company will find its own creative ways to tackle the problem. But a crucial part of the process would be for companies to be transparent about their approach toward automation well in advance of implementing it. Your employees are likely to see their jobs change significantly – if not disappear altogether – and it's critical to let them be prepared for the change well in advance.
Growth Will be Vital to Accepting Automation
When you automate without growing your company, you're just laying off employees. People are justifiably worried about their jobs with business process automation and robotic process automation implemented at a rapid pace. Mass layoffs can perpetuate those fears, create a bad look for your company and even affect other employees negatively. Take Tesla, for example. From appearances, they automated faster than they grew and ended up laying employees off without notice, and now they're being sued.
Integrating automation will require building a holistic framework where you actively involve your employees and relevant stakeholders from the beginning of the process. It won't be easy for companies to navigate the murky waters of retaining dedicated and talented employees while fostering goodwill and implementing automation in time to stay competitive. Building a long-term strategy and ensuring you don't automate faster than you grow will be essential to employee retention, loyalty, and avoiding a bad rap as an employer.
Empower Employees with Education and Choice
Your employees need to feel empowered when faced with the realities of automation. You'll likely have employees who like their jobs and aren't enthused about being transferred to a new place or learning a new job. The best thing to do is to offer them choices, education and resources so they can make their own decisions before these changes are implemented for them. Maybe they'd be thrilled to move to a new location in your company (physically or job-wise), or perhaps they're worried about not knowing how to do the other job — that's where telling them ahead of time and offering them education and substantial training comes into play.
Of course, you'll always have employees who decide that they are happy with their job as is and aren't interested in moving or training for a new position. While it can be sad to let an employee go, sometimes it's inevitable. By informing them a year or two ahead of time — around the point where you realize you are going to automate their job — they now have the ability to decide what they want to do, and this may be finding a new job. In the end, that's their choice, and you should let them do this with the knowledge you offered them everything you could and hopefully saved a lot of grief on both ends of the process.
Businesses may need to automate whether they are comfortable with it or not. Many experts even hold that automation will spur a more competitive economic rebound. Sectors like manufacturing are most at risk for automation, but will likely experience fewer disruptions and lower job turnovers in tight markets as they become more and more automated. But you simply cannot leave behind the employees who helped grow your business to the point of automation.
Companies that are ambitious about automation must first develop a process for reengineering their people to adapt to automation. Your current human resources team may not have the capacity to deal with this extent of reorganization and mapping talent to evolving opportunities. If this is the case, your automation strategy needs to create a balanced triangle between your people and growth strategy to be sustainable. It pays to remember that people are the soul of your company, and no one likes an automated machine without a spark of human ingenuity.