Semi-Autonomous Tesla Crashes Into Parked Fire Truck on California Freeway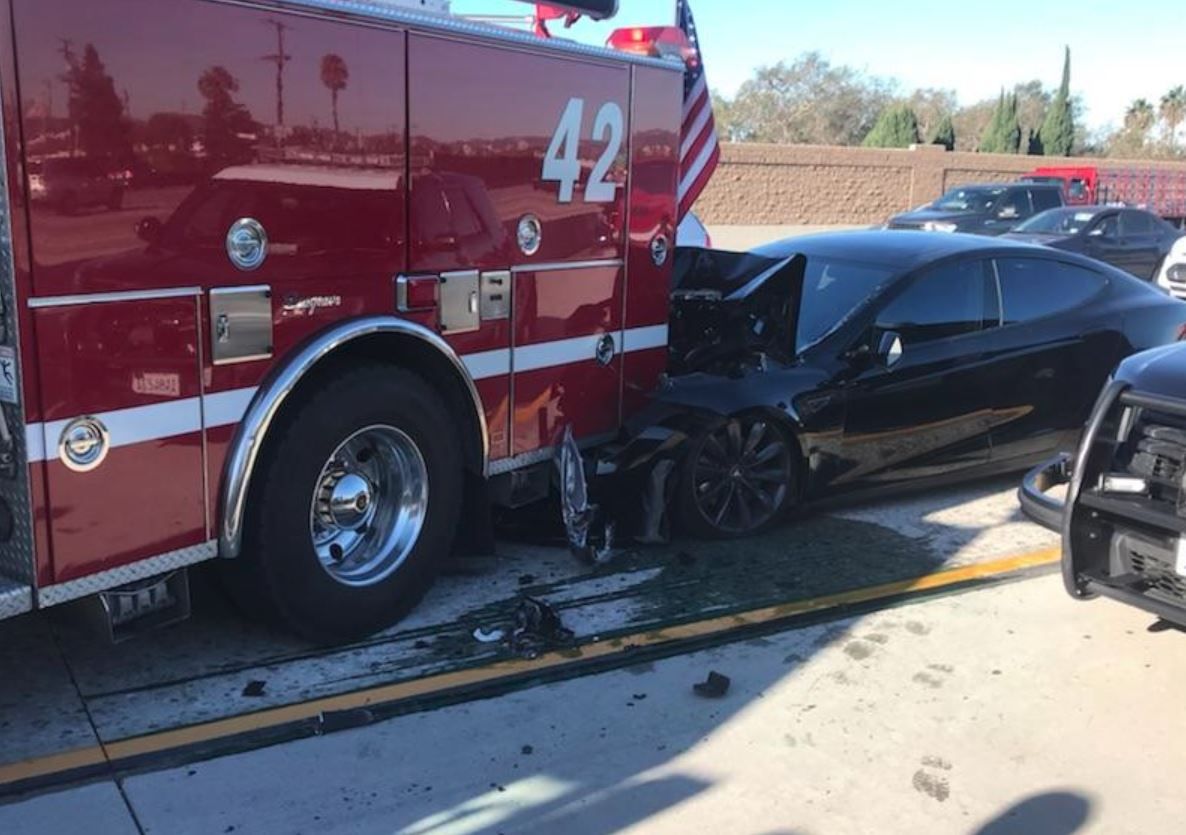 Updated | A Tesla Model S travelling at 65 mph in autopilot mode has crashed into a parked fire truck on a California freeway, prompting safety concerns surrounding the electric car maker's self-driving technology.
Investigators from the National Transportation Safety Board are investigating the accident, which took place on Monday, January 22, on Interstate 405.
The fire truck had been parked with its light flashing in the emergency lane and carpool lane at the scene of a previous accident, according to Culver City Fire Department.
"While working a freeway accident this morning, Engine 42 was struck by a #Tesla traveling at 65mph," the Culver City Fire Department said on Twitter.
"The driver reports the vehicle was on autopilot. Amazingly there were no injuries! Please stay alert while driving."
The driver of the Tesla was offered a medical evaluation but refused treatment and showed no signs of injury, according to Culver City Fire Department chief Ken Powell.
In a separate incident over the weekend, a man was arrested and charged with a DUI after police discovered him passed out behind the wheel of a Tesla vehicle travelling in autopilot mode on the Bay Bridge in California.
Tesla responded to both incidents by reiterating previous comments stating that its autonomous technology is only meant to assist drivers, not replace them.
"Autopilot is intended for use only with a fully attentive driver," Tesla said in a statement.
The rules for self-driving cars on California roads dictate that a human driver must be in the vehicle when it is driving, however state regulators have proposed relaxing the laws later this year.
Tesla is among more than 40 companies testing self-driving technologies on California roads, which is both the largest U.S. auto market and the home to several of the world's biggest technology companies.
The headline on this story was changed to state that the Tesla involved in the accident was not a fully autonomous vehicle.