Autopsy of Las Vegas Gunman's Brain Fails to Find Abnormalities: Report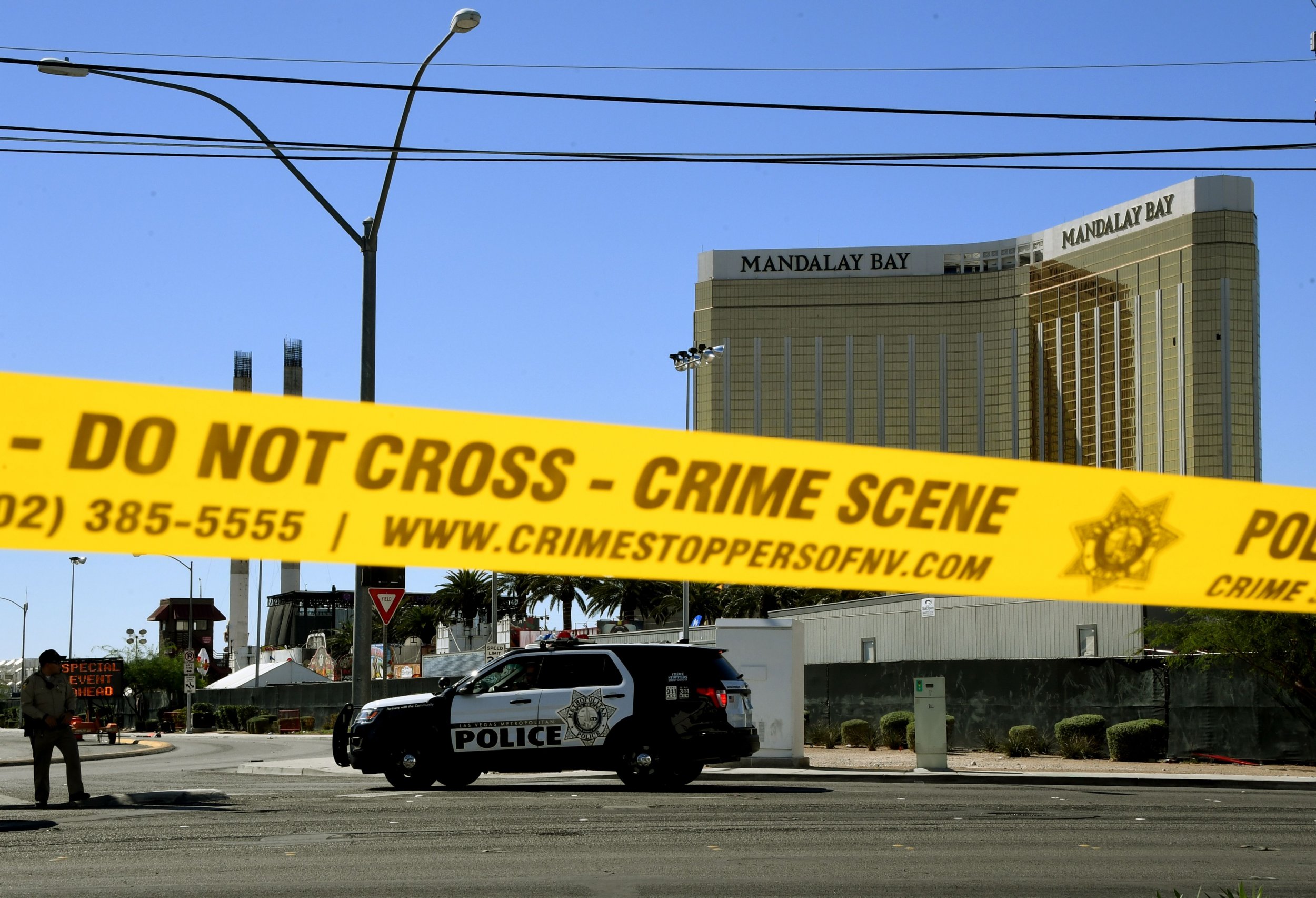 Officials working to piece together why Stephen Paddock meticulously planned his sniper attack on Las Vegas concertgoers a little more than a week ago now might have one less clue.
Clark County Sheriff Joe Lombardo told the Las Vegas Review-Journal an autopsy of Paddock's brain revealed no abnormalities as of Tuesday, ending theories that the mass killer had a disorder or brain tumor.
Lombardo told the newspaper he didn't have any information on results from Paddock's toxicology test, which would show whether he was under the influence of any drugs or alcohol at the time of his death.
Results from the examination have not been released to the public, but experts have said the findings could help provide some answers as to why Paddock decided to attack.
Retired FBI profiler Jim Clemente told the Associated Press there may have been "some sort of major trigger in his life—a great loss, a breakup or maybe he just found out he has a terminal disease."
Lombardo told the Review-Journal that Paddock's girlfriend, Marilou Danley, said she wasn't concerned about his mental health. Paddock's younger brother, Eric, told The Washington Post he wasn't aware of any mental illness but hoped the autopsy would help investigators.
"Something broke in his head is the only thing possible. Did he have a stroke?" he told the newspaper. "I'm hoping they cut open his brain and find something. There's a data point missing."
Experts have noted the similarities between Paddock's attack and the University of Texas tower shooting in 1966, when gunman Charles Whitman killed 17 people from 300 feet above ground.
Doctors found Whitman had a small brain tumor, but many have concluded the tumor would not have had any effect on his actions.